The lilies or lilies, Lilium spp, are a fantastic ornamental plant due to its flowering. They are also a cut flower of transcendental importance. With these 14 varieties of daylilies that we show below we hope that you have enough material for a first choice. It is a small sample as there are like a hundred of species of Lilium, with its well-known cultivars, in short, a lot to choose from.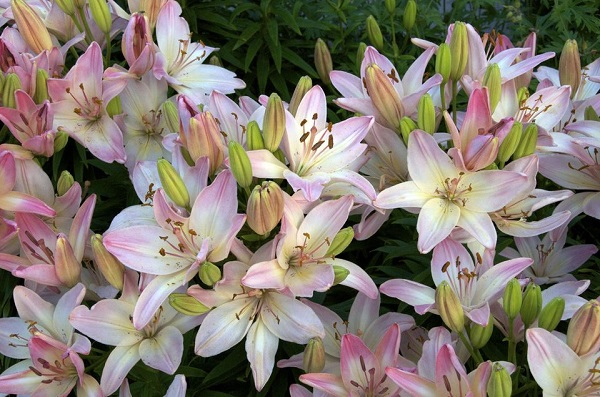 First to clarify a small technical detail, although there are many plants that are called lilies, or is considered as such you must know that lilies or lilies only what are the that belong to the genus Lilium. So the bays and the lilies of days, although we call them lilies and treated as such belong to other genera botanical. All species shown below are lilies and are Lilium.

The lilies are planted mostly in spring and some species, few in the autumn. Once planted they will bloom for a couple of years. They need partial shade and cool temperatures that's why they often grow under trees. Every 3-4 years culled the bulbs and replant to get new copies.
Lilium Stargazer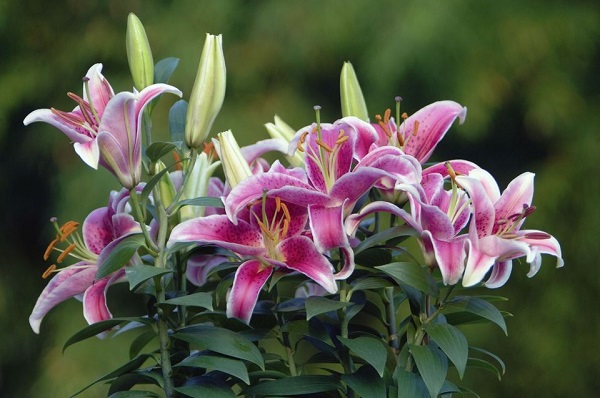 The Lilium 'Stargazer' is a hybrid of Lilium orientalis developed in the decade of 70, as many others. Reaches a height of about 90 cm and is a lily very fragrant.
Lilium Casablanca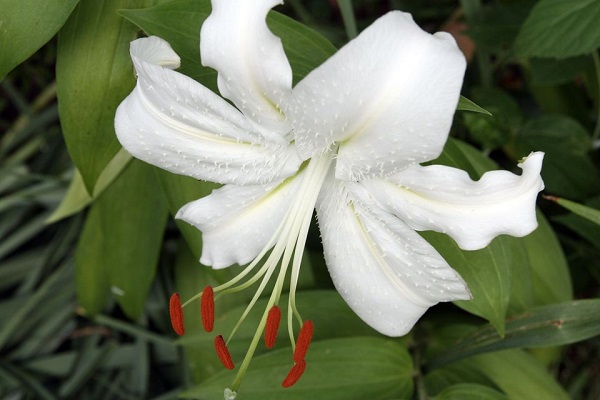 The Lilium 'Casablanca' is another lily of the known as the eastern group, or whether they are descended or derived from the Lilium orientalis. Stands out for its whiteness absolute, and is much used in bouquets bridal.
Lilium Mrs R. O. Backhouse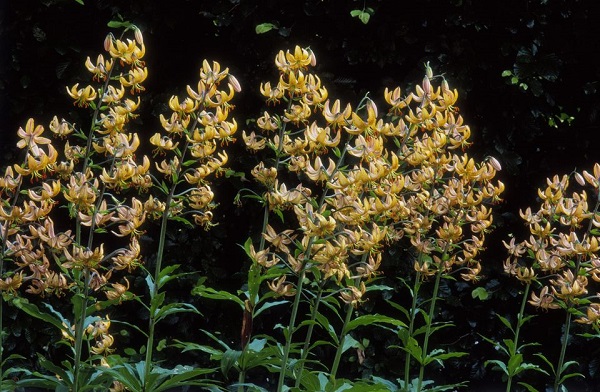 Lilium 'Mrs. R. O. Backhouse' is a lily vigorous and easy to grow. Their flowering yellow-orange is presented in clusters distributed in a pyramid shape. It is a variety that tolerates better the shade the rest of the lilies. They are planted in the fall and need good drainage. Its growth is somewhat slow and not bloom until their second spring.
Lilium Tiny Bee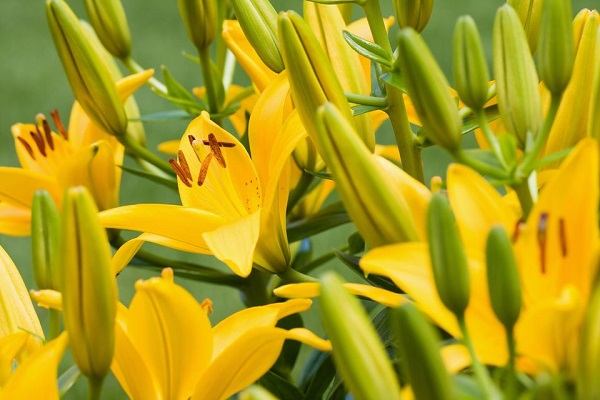 Lilium 'Tiny Bee' is a cultivar of Lilium orientalis developed in the Netherlands for cultivation in pots. It is a lily under the porte, 30-35 cm in height, and very adaptable to soils and light conditions. It blooms in mid-summer.
Lilium Lollipop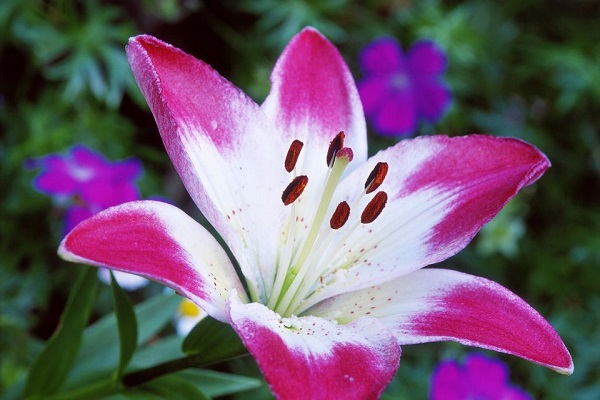 The beautiful colour of Lilium 'Lollipop' makes it a flower, it is particularly suitable for edgings and pots. It is also small-sized, about 35 cm in height, and be planted in full sun or in partial shade. It is sown in autumn and blooming in summer. The soil should be fertile and well drained.
Lilium lancifolium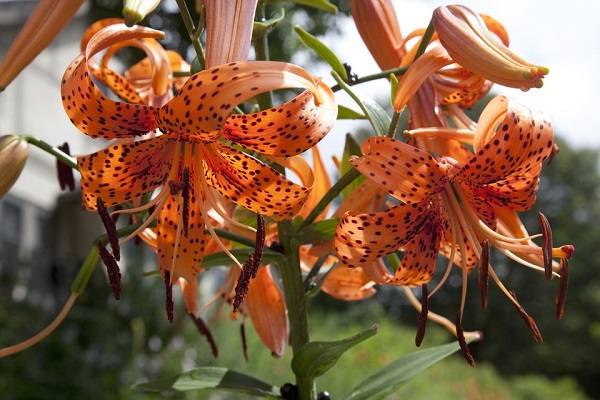 The tiger lily, Lilium lancifolium, is very high, about 120 cm tall, and very vigorous. A good choice for beginners in the cultivation of lilies. Grows best in soils neutral or slightly alkaline and sandy texture, or clayey. You need to always keep the soil moist but does not tolerate at all the flooding. What we'll plant in full sun or in partial shade.
Lilium longiflorum
Lily white or Easter lily, Lilium longiflorum, is also a specimen of remarkable height that can reach up to 125 cm Sun and well-drained soil are their basic needs. It blooms naturally in late summer. Commercially they force their bloom in many countries for use as a cut flower typical of the Passover.
Lilium regale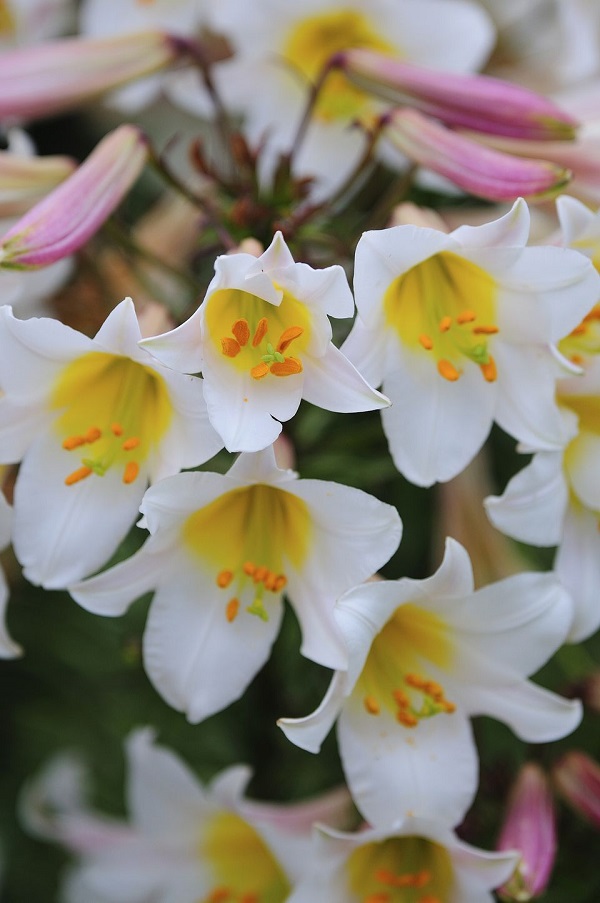 Lilium regale is native to southwest China. It is very adaptable and easy to grow. Reaches a height of 90-120 cm and grows well in full sun. The soil should always be moist but with good drainage.
Lilium orientalis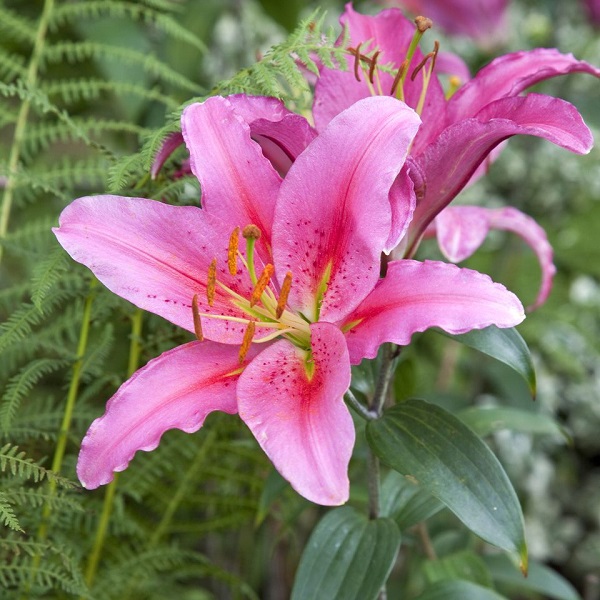 Lily 'Acapulco' is another hybrid of Lilium orientalis and stands out for its pink color and fragrant aroma. Also extends to a good height, 90-120 cm, and need neutral or slightly acidic soils.
Lilium Elody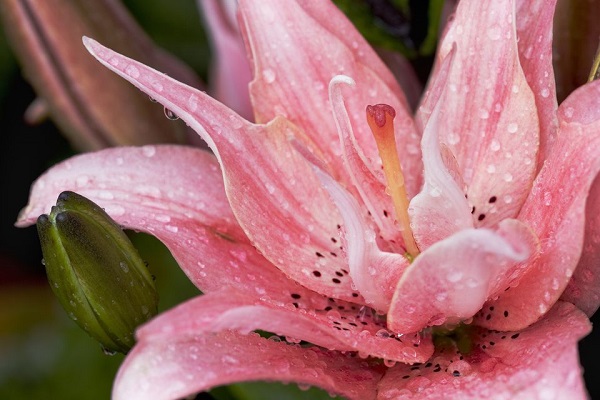 Lilium 'Elody' is also a hybrid eastern who has had a great success as a cut flower when not counting these with pollen. Your small height, about 50 cm, makes it a variety suitable for cultivation in pots.
Lilium Robert Swanson
Lilium 'Robert Swanson' is a lily oriental large flowers yellow or orange. You need at least 6 hours of direct sunlight and combines the virtues of the lilies oriental, the fragrance and the resistance, with the good performance of the lily trumpet.
Lilium Luxor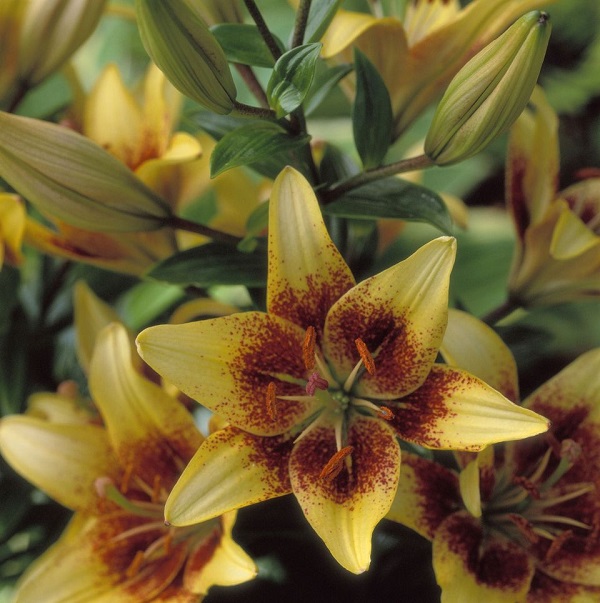 Lilium 'Luxor' is a hybrid of eastern about 90-120 cm in height. Adapts to soils ranging from slightly alkaline to acidic. It reproduces by bulbs or by division of the clump and by seeds in autumn. You will need sun or partial shade.
Lily Tiny Double You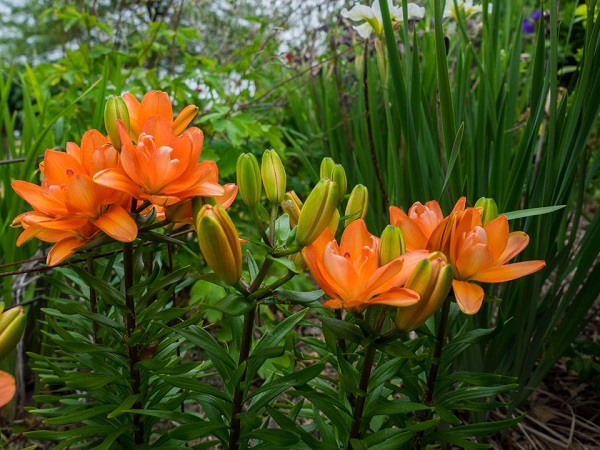 Lily 'Tiny Double You' is a hybrid oriental dwarf, 30-45 cm high. It has to grow in full sun and neutral or slightly acidic soils. Its flowers are very attractive to bees and butterflies. They are of orange color and fragrant. Highly recommended for pot cultivation.
Lily Matrix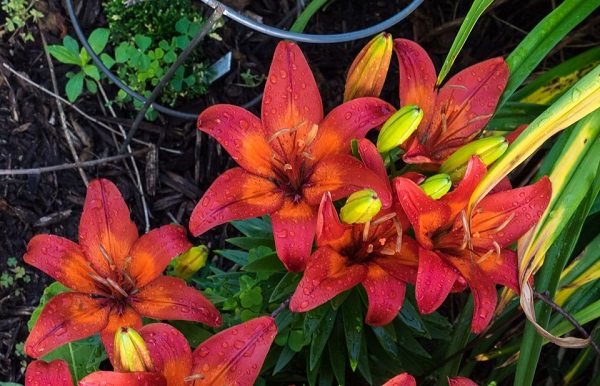 The lily 'Matrix' is a hybrid asia which reaches a height of 40-50 cm, Produces up to seven flowers per stem and is ideal for cultivation in borders and containers. It blooms in early summer and is very attractive to butterflies. It is an excellent cut flower.