In this post we gathered 17 vines edible for pot cultivation. They are climbing plants or vines whose fruits we enjoy in the kitchen and later at our table. In addition you do not need much space horizontally as with any system of trellising can grow vertically without any problem. You will have a good urban vegetable garden in very little space whether in your terrace, patio or balcony.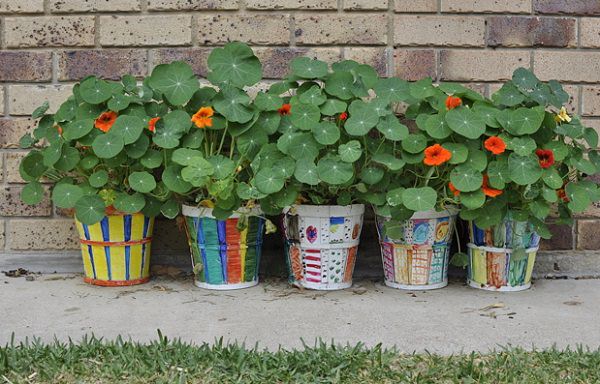 1.- The nasturtium is a flower that is commonly used in the kitchen. Its leaves and its flowers are edible and have a spicy flavor very similar to that of watercress. It is easy to grow in pots. Blooms in addition to pretty quick, to the 4-6 weeks of sowing.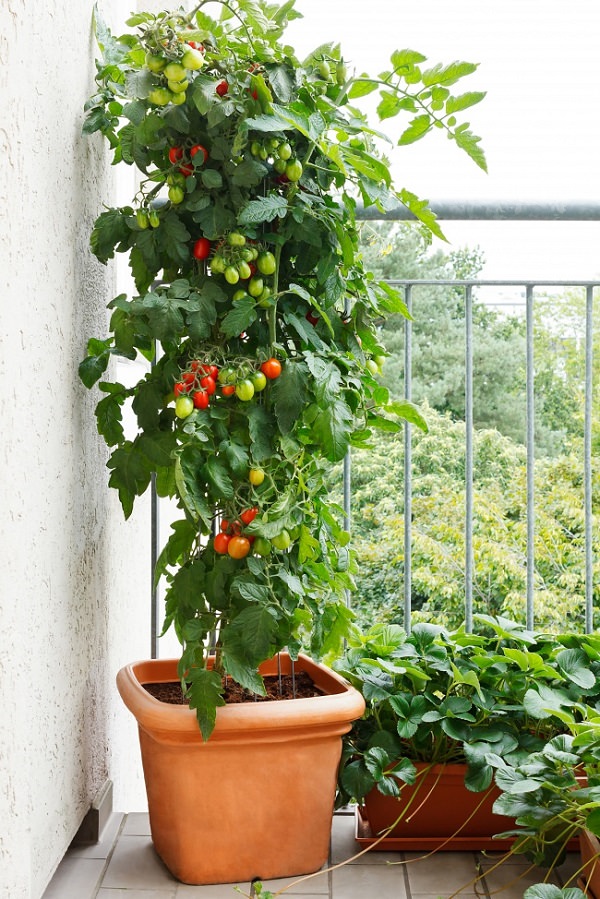 2.- The tomato is a classic for fans of horticulture. Can be grown in a large pot without any problem. Plenty of sunshine and regular watering are essential requirements. There are many varieties of tomatoes with plants of many different sizes.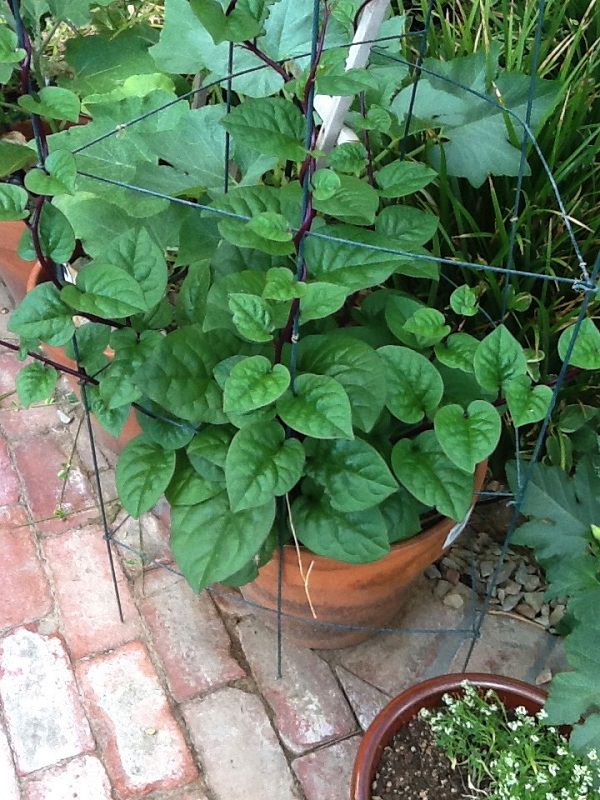 3.- Spinach china or spinach Malabar, Basella alba, is a tropical plant widely used in asian cuisine. Its leaves are eaten both raw, in salads, as cooked in soups, stews, and fried foods. Despite its tropical origin it is a plant that adapts very well to the temperate climates.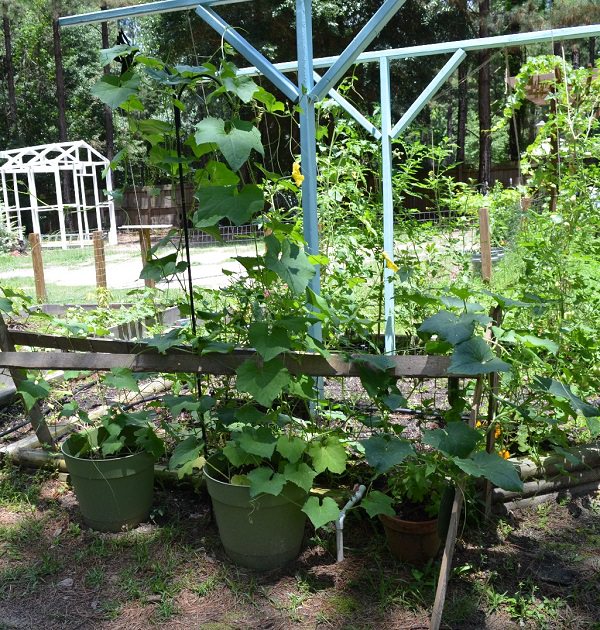 4.- Loofah or vegetable sponge is a kind of pumpkin of tropical origin. Its fruit can be eaten raw like cucumbers or cooked like zucchini. Can be grown in large pots with a soil that has good drainage.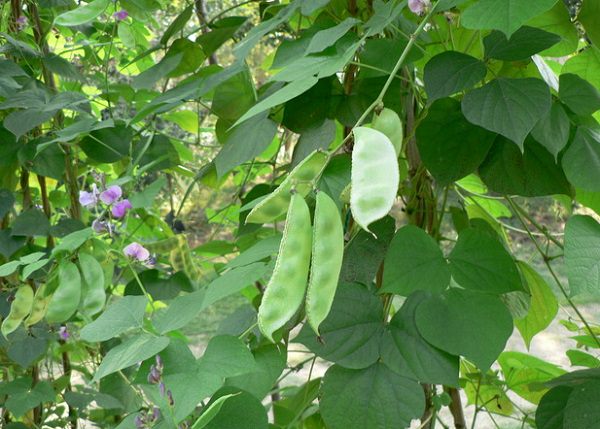 5.- Snow peas are a type of pea that is eaten with the pod. They are delicious and very tasty. Grown with temperatures above 13-15OC, and we can do it in large containers.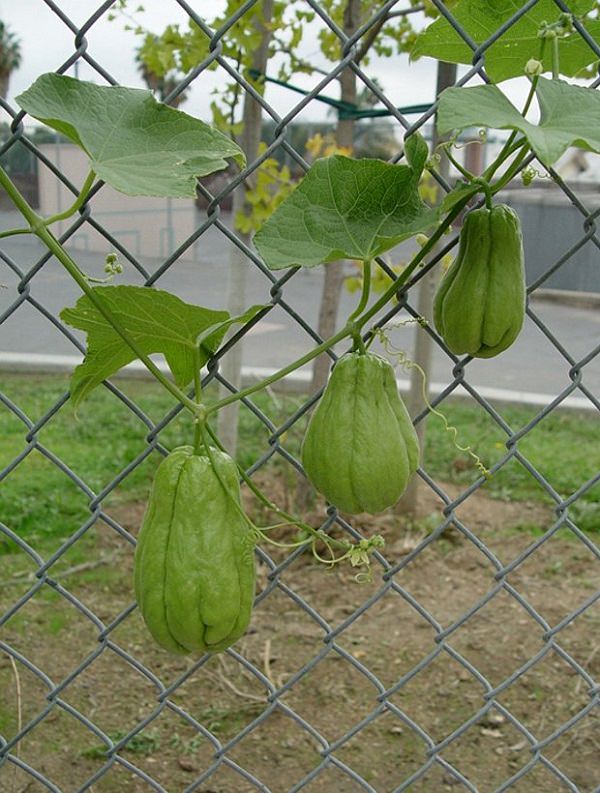 6.- The chayote produces a fruit that is pear-shaped and similar in appearance to the pumpkin. It grows well in subtropical climates and temperate. They need good drainage and moisture.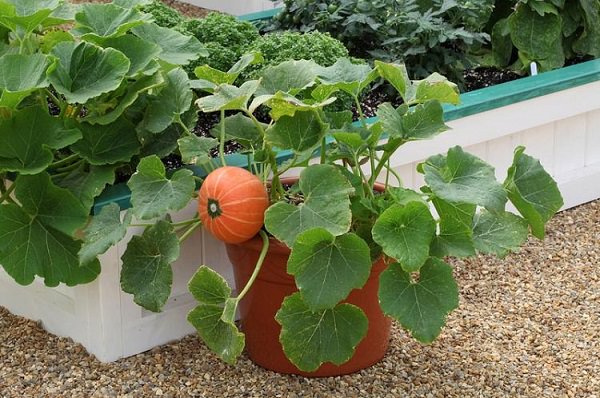 7.- Pumpkins can be grown in pots although for this purpose we will choose varieties of small size. Need a location that's very sunny and protection against cold winds.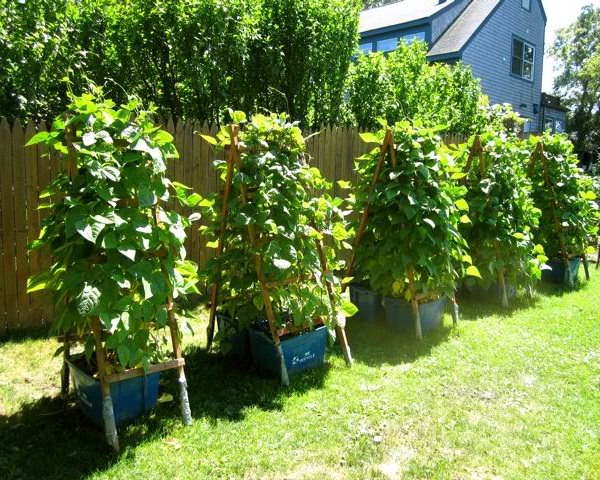 8.- The green beans or pods will need a large container, and a good trellising if we choose varieties of great development. There are also varieties of creeping growth that does not need trellising.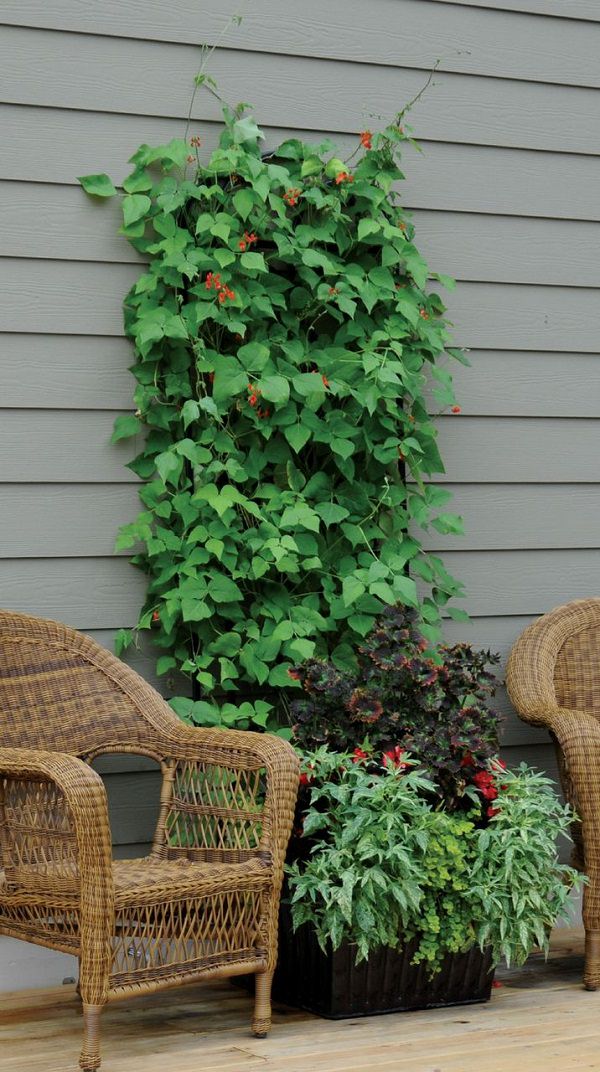 9.- The runner is a plant native to Mexico that is grown for both ornamental purposes as well as for consumption. Their pods can be eaten fresh or left to dry and use their seeds. It is very used in the mexican cuisine. You need a good cooking because it contains a lecithin-toxic.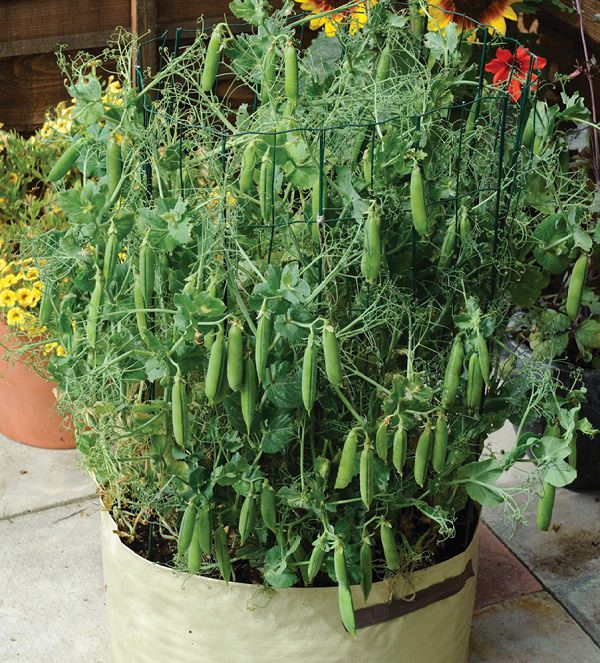 10.- The peas can also be grown in pots. They grow quickly and do not require a lot of attention. Support quite well the vagaries of weather and can grow even in partial shade. Need a fertile soil and a regular watering and constant. It is a spring crop and autumn although in places of mild climate you can grow peas, even in the winter.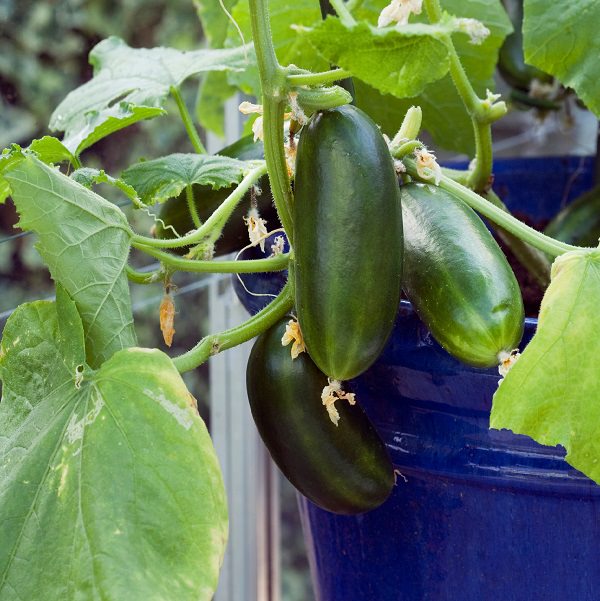 11.- The cucumber is a summer crop, need a lot of heat, and there are many varieties. For cultivation in pots we decantaremos by varieties of shrub as it will give us better result.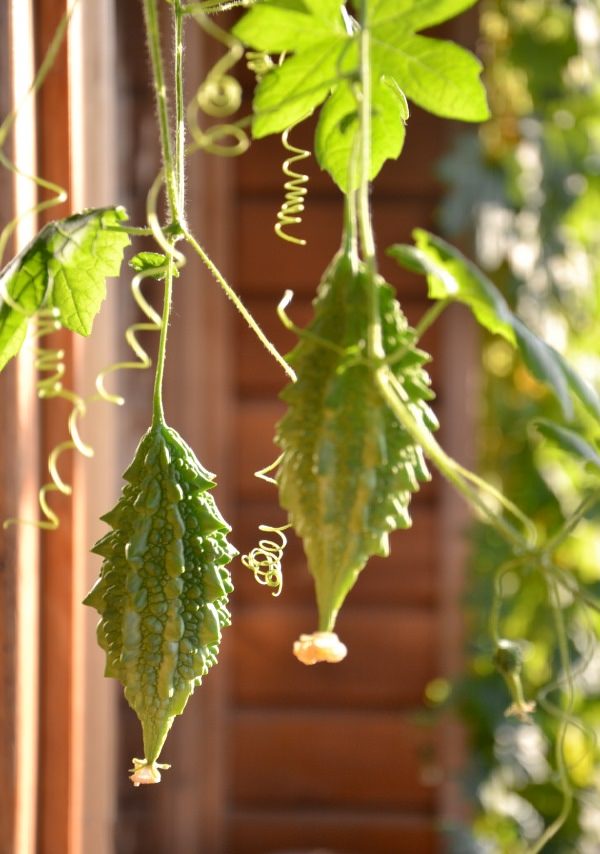 12.- The bitter melon is a variety of cucurbitácea of tropical origin. Native to south and southeast asia, its cultivation has spread to other areas of similar climate around the world, especially in South america. It is an essential ingredient in many dishes of the asian cuisine and stands out for its crisp texture and bitter taste.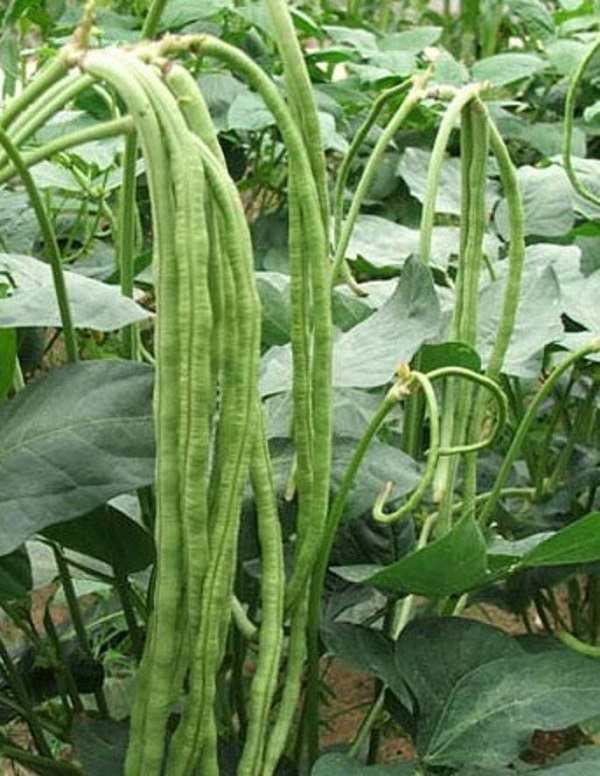 13.- The jewish cow beans or asparagus get a lot of popular names. Its scientific name is Vigna unguiculata subspecies sesquipedalis , and it is a legume of asian origin. It belongs to a different genus that the green beans that we all know. It can be eaten cooked and also raw. It grows well in temperate climates, although it does not support the cold strong.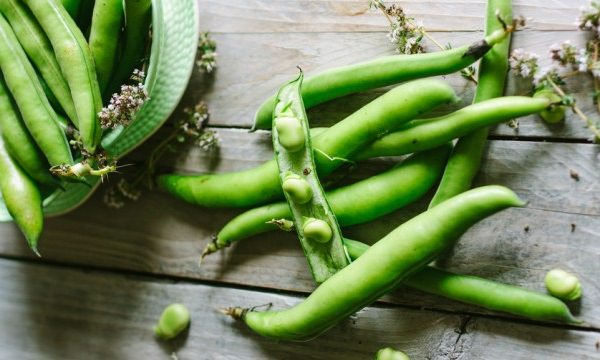 14.- Beans are another legume that can grow in pot. They grow best with cool weather and stand up well to low temperatures, provided that there is no heavy frost. The kills is not very big and it's bushy growth, you do not need trellising. Can be eaten fresh, or dried. When they are tender you can eat them even with the pods included.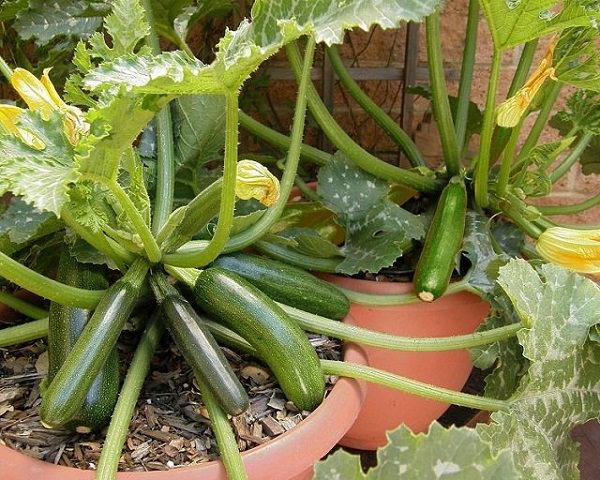 15.- The zucchini has a development similar to the pumpkin, it does not grow much in height, but it is quite horizontal, but we can guide it to grow vertically. Need a lot of sunshine, seven hours a day at least, and regular watering. Every two weeks add some organic fertilizer.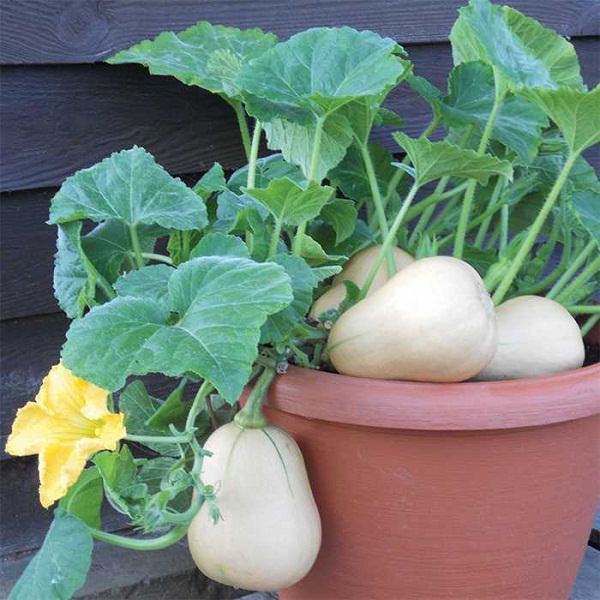 16.- The typical winter squash can also be grown in pots. There are so many varieties and we will choose, for their cultivation in pots, some of which produce fruits of small size.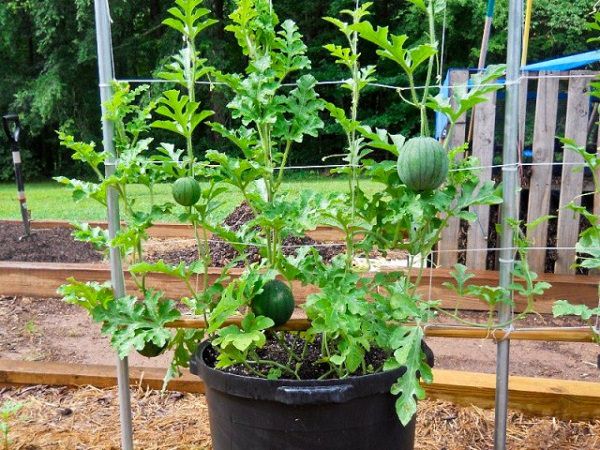 17.- Melons and watermelons are another of the cucurbit that we can grow in container. The varieties that produce fruits of small size can grow easily in the vertical with a trellising resistant. There are to cut back on the watering when the fruits are the size of a tennis ball about.