If you are starting in this of the gardening you like to know what plants you can grow in your garden. That's why we bring you this selection of perennial plants, so choose your favorite and begin to cultivate them. The evergreen plants are an important element in the design of a garden, are the ones that will be there for several years and you need to choose them well.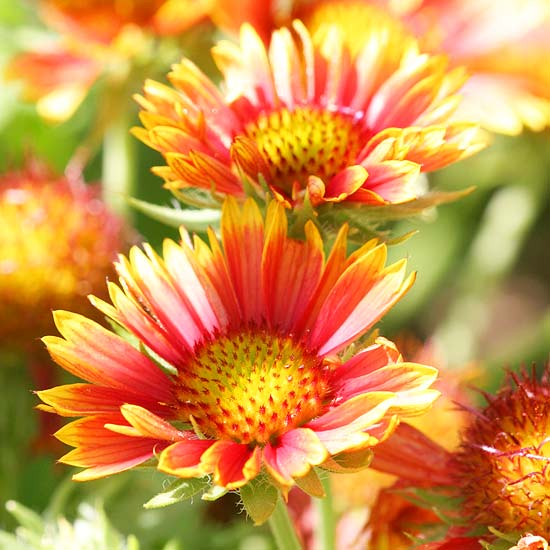 Gaillardia
Gaillardia is a genus of perennial plants native to north America. Pertencece to the family of Asteraceae. Tolerate very well the heat and can grow even in the poorest soils. It is easy to grow and provides some exceptional warm tones to our garden. Flowers already from the first year that we planted their seeds.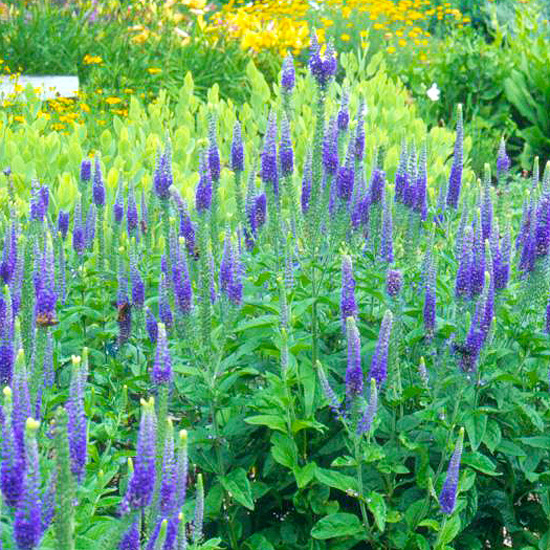 Veronica
Veronica produces fantastic flower spikes up to 18 cm in length, of a beautiful blue color. In areas of cool climate will prefer a location that's very sunny, on the contrary, in places of hot climate it will be better to find a place with some shade. Are very well in the first row of any solid because they are not very high, about 30-60 cm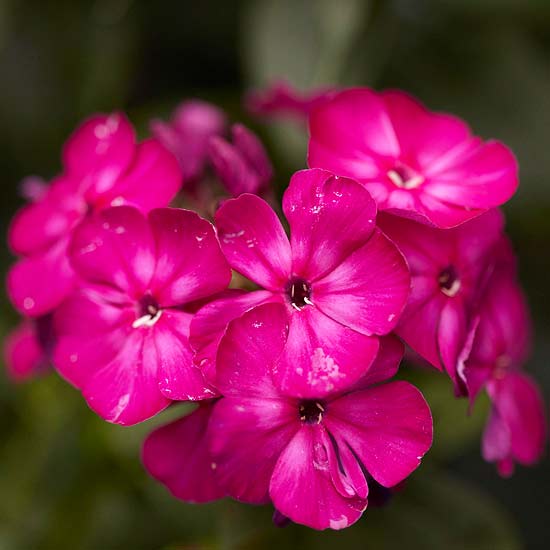 Phlox Paniculata
The phlox paniculata is a rustic plant with a flowering period is very long, ranging from early summer until mid-autumn. Reaches a height of between 90 and 120 cm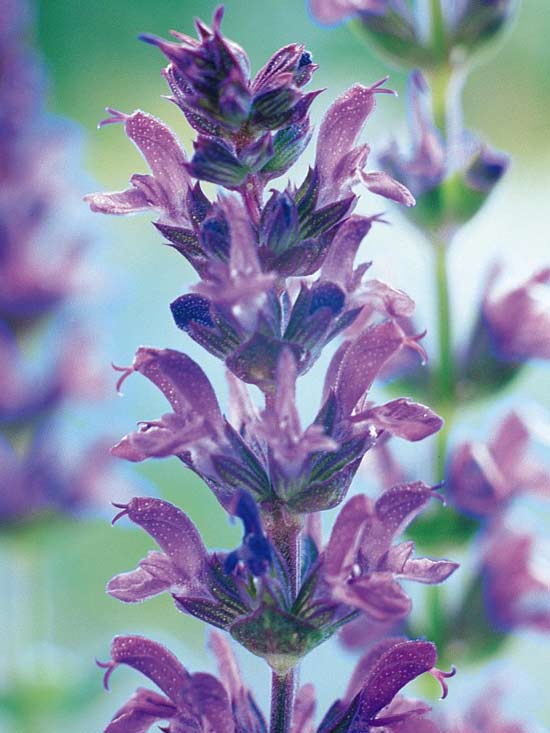 Sage Farinácea
The sage farinácea, also known as salvia blue, almost grows up to a metre in height and is distinguished by the intense blue of its flowers. It blooms from spring until the end of the summer. You need a loose soil, slightly sandy, and therefore well drained. Should be rich in organic matter. Prefers sun and warm temperatures.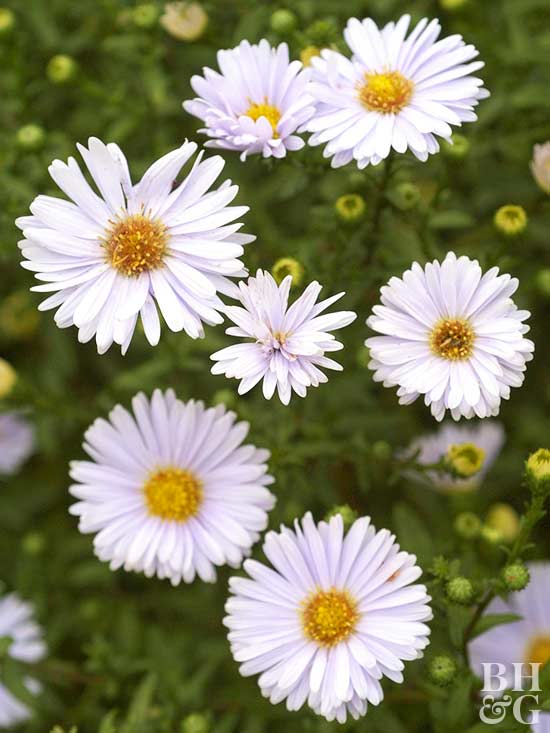 Aster
The genus Aster is made up of about 600 different species. Among them we can find flowers of many different colors, from white to purple, passing through a great variety of yellows, oranges and reds. Its period of flowering is also very broad, and are plants of easy culture.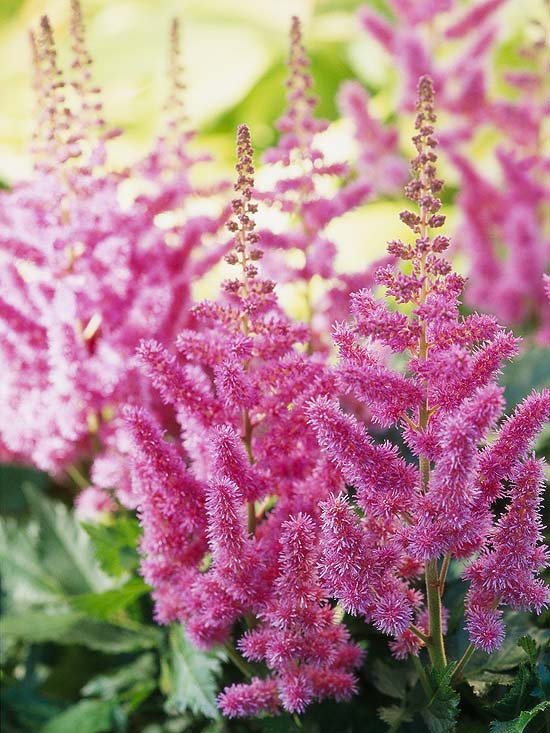 Chartreuse tiger eyes sumac
The chartreuse tiger eyes sumac has a dense foliage of bright green, and some curious feathery flower color pink, white, or red. It is ideal for wet spaces and shady. Reaches a height of 90 cm and is very decorative.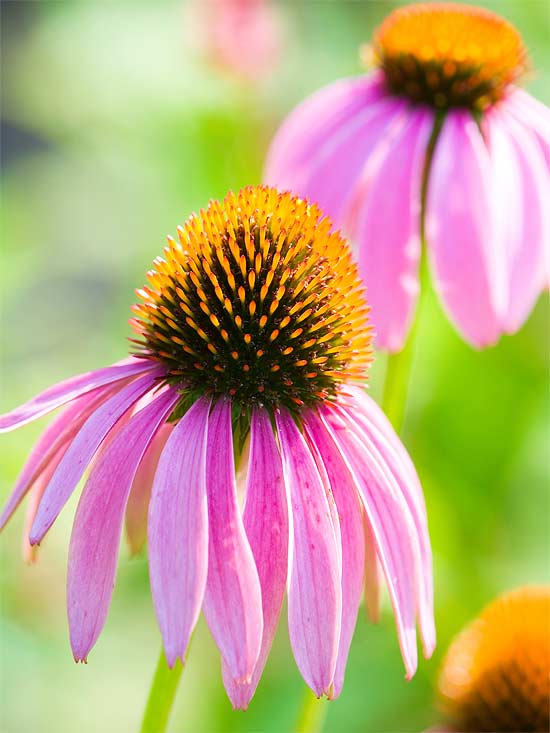 Echinacea
The genus Echinacea also provides us with a great variety of species with colorful flowers. The Echinacea purpurea 'Magnus' that we see here stands out for the shape of their flowers. Tolerate very well the heat and drought and blooms all summer.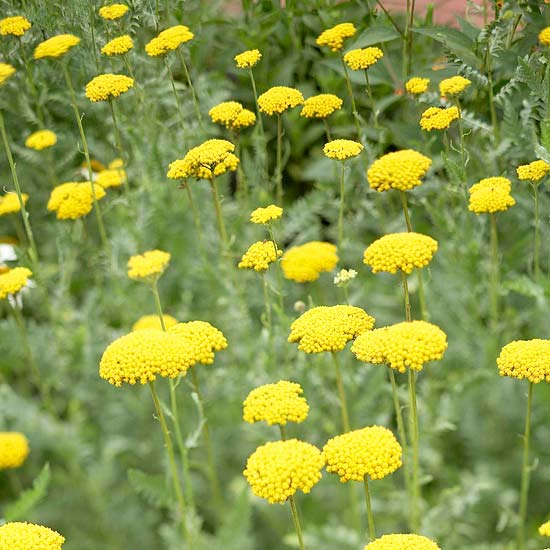 Yarrow
Yarrow, best known for its medicinal uses, it is also an excellent ornamental plant. It is cultivated mainly in arrietes in areas of poor soil. Very well tolerated drought, and cold. Its flowering period extends from spring to autumn. In addition, it is a plant very fragrant.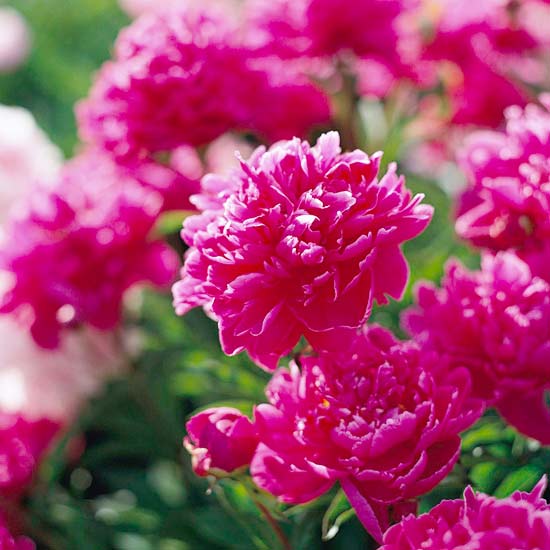 Peony
The peony perennial shrub and does not exceed 2 metres in height. There is a wide range of colors from which to choose. And they bloom from late spring until early summer.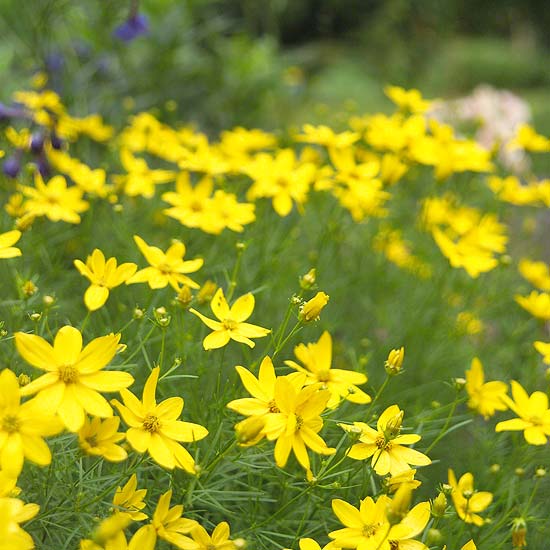 Coreopsis
The genus Coreopsis also gives us a lot to choose from in terms of size of plants and the color of the flowers. Coreopsis grandiflora produces yellow flowers and are excellent for the centre of a massif. It is grown in full sun and is not picky about soils. Well tolerated the drought.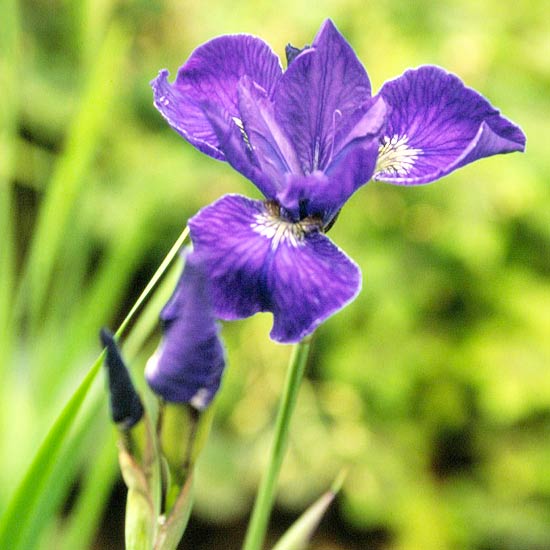 Water lily
The water-lily or lily siberian adds color to the flower beds at the beginning of the summer. After that, it is a vertical element very interesting. You need a lot of moisture but once established can tolerate drought, light. It is excellent as a cut flower.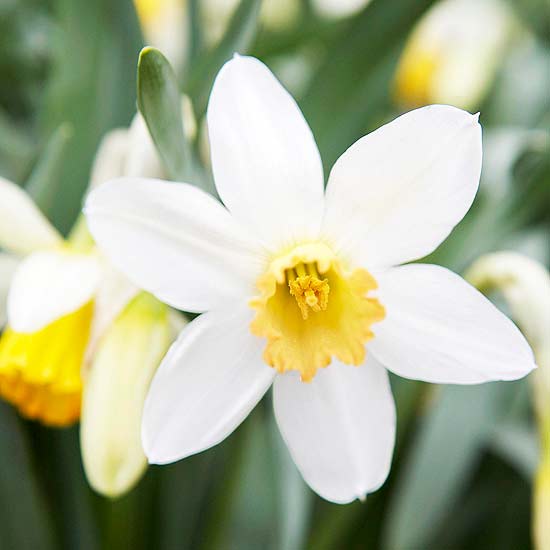 Daffodils
Daffodils are bulbs perennials that bloom early, mid or late spring. There are of colors, very varied, and some are fragrant.
Moss phlox
The creeping phlox is perfect for rock gardens. It will also work well in an area on the slope as ground cover. The leaves are small and the flowers cover the entire plant in spring.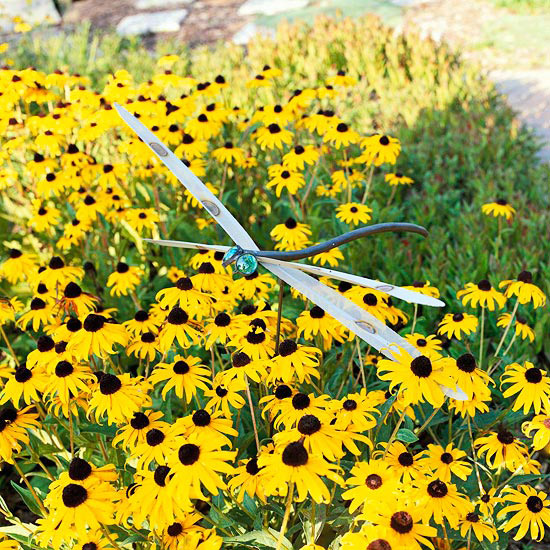 Rudbeckia bicolor
Rudbeckia bicolor is a plant native to north America that reaches up to 160 cm of height. Although some varieties such as this 'Goldsturm' is left in a 60-cm Needs a lot of sun and is a plant tolerant to drought.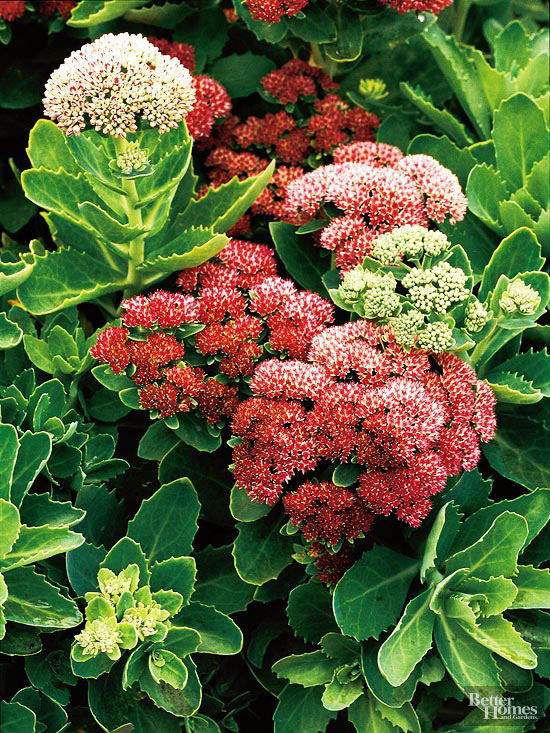 Sedum
The fleshy leaves and bright flowers make sedum a perennial popular. It is very easy to grow and offers us some original flowers at the end of the season when they have already gone almost all the other flowers.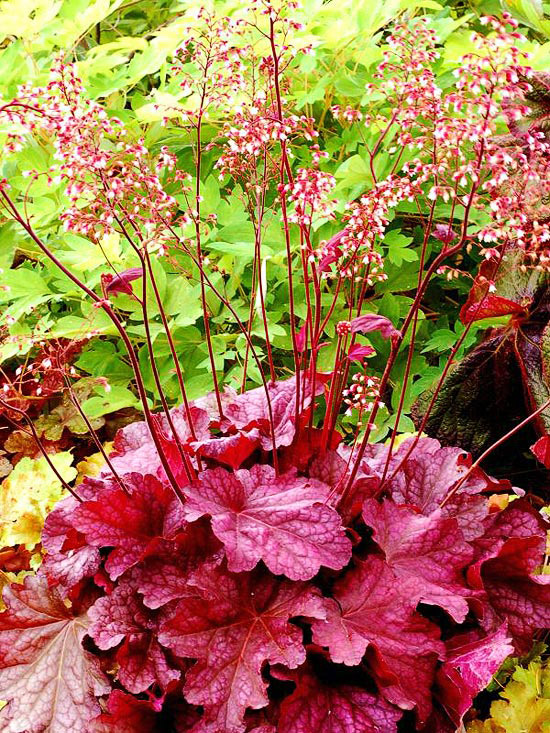 Heuchera
The heuchera plant is one lovely for its leaves especially. The variety 'Purple Palace' stands out for the color of these. The flowers are small and appear in late spring. It can be grown in full sun or in partial shade.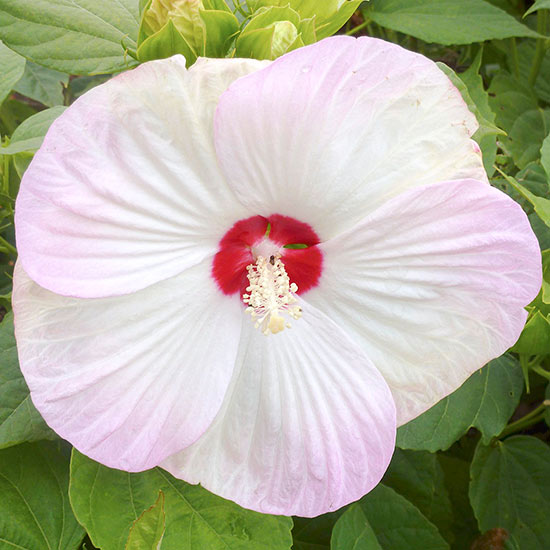 Althea or Rose of Syria
The althea or rose of Syria, Hibiscus syriacus, can grow up to 2-4 meters in height. And only in one season. You only need a sunny spot and rich soil, slightly damp. Not develop until the ground take enough temperature.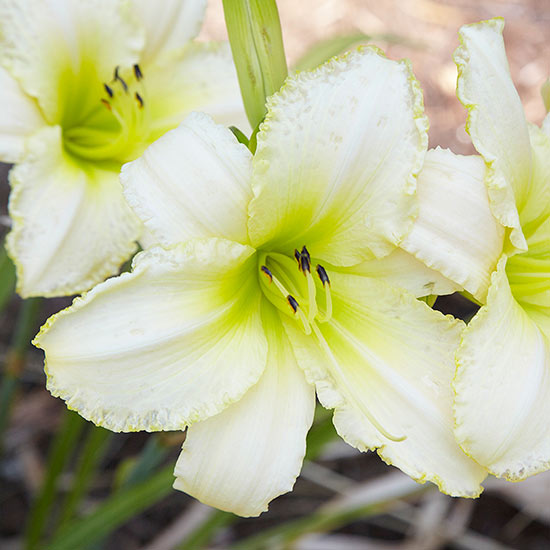 Hemerocallis
Hemerocallis is another genre that offers us a great variety of species with flowers in varied colors. Depending on the species can be grown in full sun or in partial shade.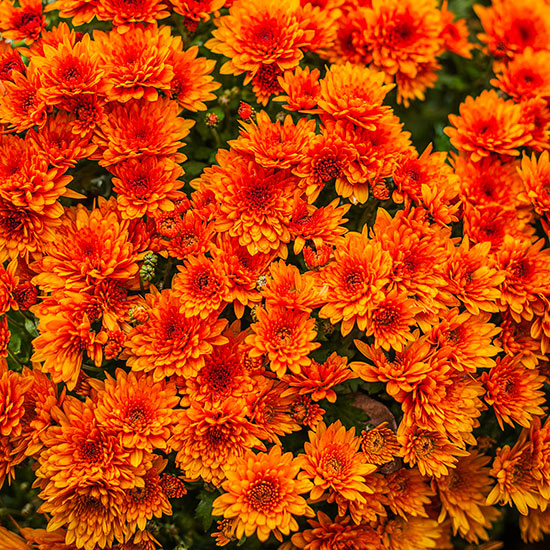 Chrysanthemum
The chrysanthemum can be grown both in the soil as in the pot. The flowers can be yellow, orange, purple, white or red. Is a plant excellent for a fall garden. The plant dies at the end of the season and reappears in the spring, although only during a few seasons. After that it's back to planting.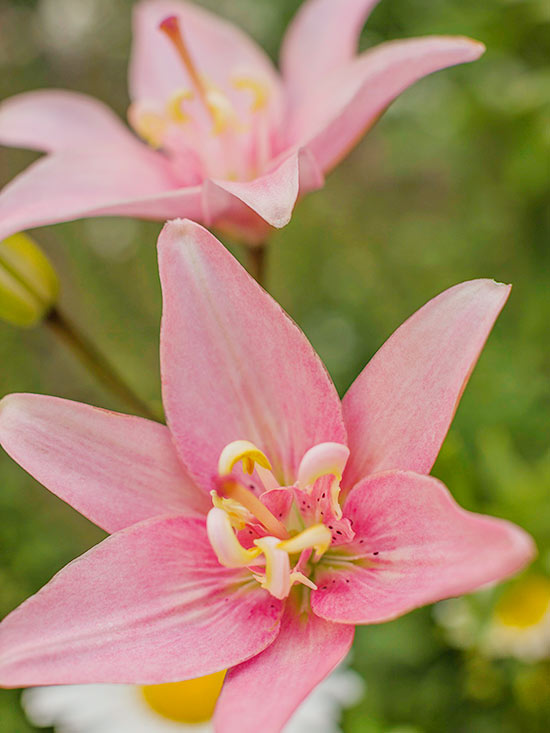 Lily or Lily
Lily or lily is planted from bulbs in the spring or autumn. There are a variety of colors from which to choose. Needs sun and well-drained soil. Otherwise it is a little demanding. Of the season in the season the plant will grow and after some years there are split the kills.