These vines are not the only ones that you can grow in shaded areas but are possibly the most spectacular. Keep in mind that plants that are adapted to grow in low light are very sturdy and strong which usually turn into invasive plants. It is also the fact that they are going to grow, on many occasions, on the walls of the house. All this, we will always have a certain supervision over them so that their growth does not overflow our forecasts. The monitoring and pruning are two essential tasks when you grow vines as we will see below.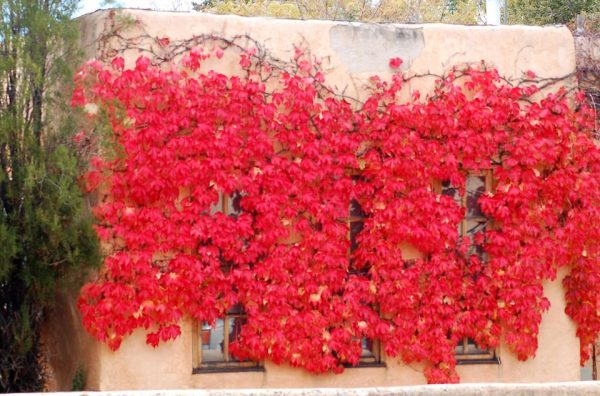 The Parthenocissus tricuspidata , is a shrub climber that reaches a height of about 8-10 metres. Distinguished by its deciduous leaves that acquire an intense red color in autumn. Grows with ease and at a good pace in very different soil types and in different climates. Tolerated well in both the sun as the shadow while a good exposure to the sun ensures a coloration of their leaves more intense in autumn. It resists very low temperatures, -15ºC, and also high temperatures in the summer. Although it can be planted from seed the most common form of propagation is by cuttings or by layering.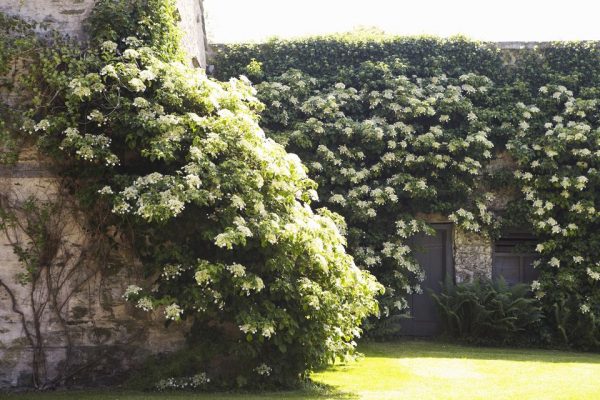 The hydrangea vine, Hydrangea petiolaris, is a large shrub climber that can reach a height of up to 25 meters. It is originally from Japan and is deciduous. Its leaves, in autumn, they take become an ocher color clear. Prefers provisions that are shaded, or in partial shade. You need a soil rich in nutrients and that is not too chalky. Is often to prune at the end of the winter and is reproduced by cuttings during the summer.
Parthenocissus quinquefolia or Virginia creeper is very similar to the vine that we have seen in the first place, as it belongs to the same genus. Its leaves also take that striking red color in autumn. And share with that the same requirements for its cultivation. Native americans used it as medicine to treat diarrhea and discomfort urinary. Produces a few small fruits toxic because of its high content of oxalic acid even though it is difficult to be eaten by your bad taste.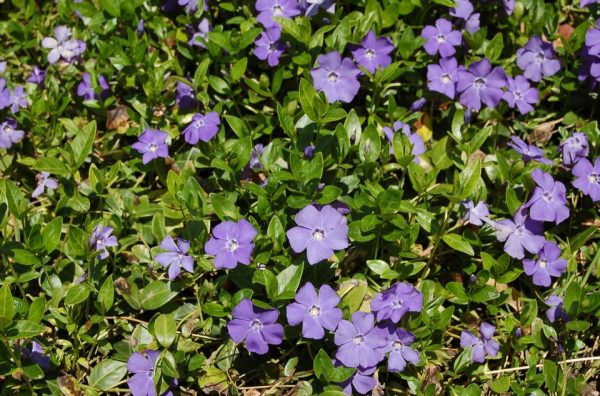 The vinca, or periwinkle, Vinca minor, is really not a vine but a small plant of creeping growth that is used as tapizante. Do not lift from the ground more than 15-25 cm, and it is not as invasive as its relative, the Vinca major. Very well tolerated drought and is ideal for ground cover in shade under trees. You can also grow on slopes or areas with high inclination.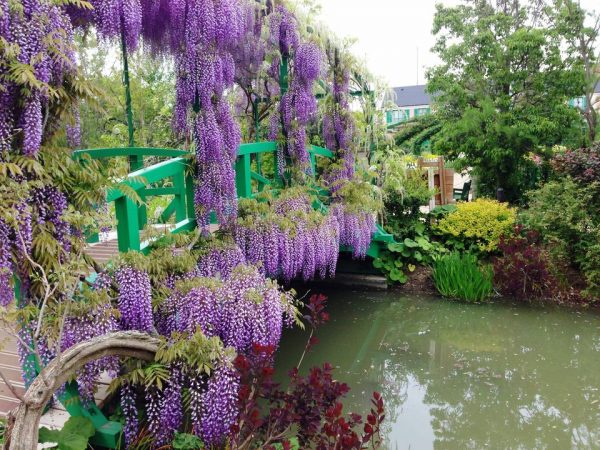 With the wisteria, or wisteria, Wisteria sinensis, we return to the large vines. It is a shrub climber that reaches heights of up to 15 meters. It is also very long-lived because it can easily reach 100 years of life. It can grow in partial shade, need 4 hours of sun a day as a minimum. The wisteria is grown primarily for its flowering and for that you need sun. Need deeper soil and not too wet. In soils that are highly calcareous may suffer iron deficiency. Can be corrected by acidifying the soil with additions of iron in the form of sulfate or peat moss. We can also use chelate iron to compensate for the lack of this mineral. An excess of nitrogen in the soil will cause the plant to produce more leaf to the detriment of the amount of flower.