The Kalanchoe 'Pink Butterflies' is a cultivar of an old hybrid. The original hybrid, Kalanchoe x houghtonii, it was a cross between Kalanchoe daigremontiana and Kalanchoe delagoensis. The kalanchoe 'Pink Butterflies' is a great attention grabber for the hundreds of setts that festonean its leaves and its distinctive pink color. No, this is not true pink flowers that grows around their leaves but they are small seedlings that are given off with great ease.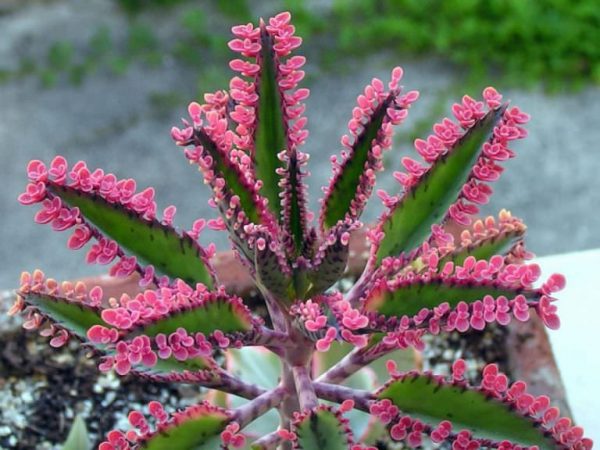 The seedlings do not have chlorophyll, hence its pink colour, which prevents them from prosper. When they fall to the ground, or if we plant them they will die. Anyway the plant will produce tillers variegados around their leaves.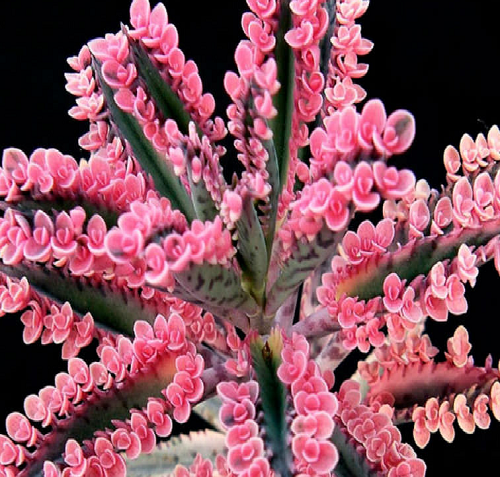 This kalanchoe as all of the others of the family are easy to grow and maintain. Only need a disposition sunny and warm. If we grow indoors we will reserve in winter a site adjacent to a south-facing window. In the summer to water it sparingly and to space the waterings in the winter. Never the regaremos until the upper part of the substrate is completely dry. We have to take into account that it is a succulent plant of the family crassulaceae and retains a lot of water in their fleshy leaves.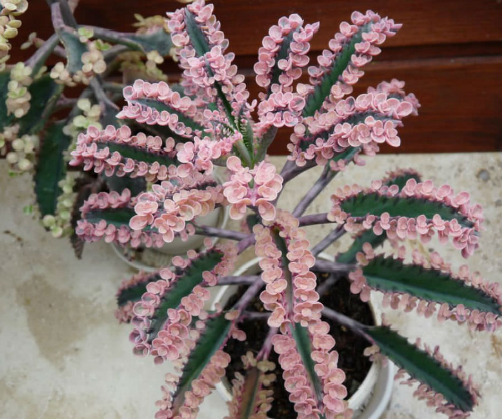 This plant does not tolerate anything well the cold, we will try to not expose it to temperatures below 12ºC. For its cultivation, we can use the substrate current even if I mix it with perlite or any similar material the better. We get so a better drainage and some moisture retention.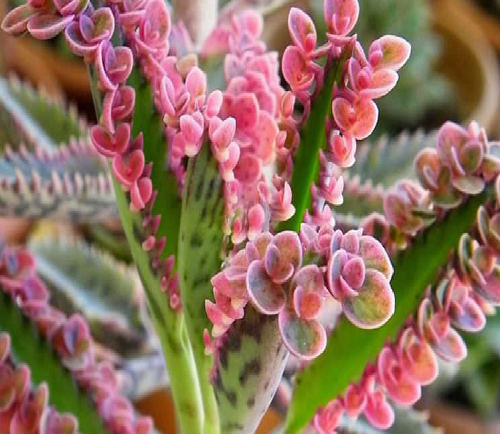 We must use a liquid fertilizer twice a month in summer and every two months the rest of the year. You can also use compost slow-release granular. To be so sensitive to low temperatures it is advisable to water the plant with warm water. Very cold water can cause a shock.
Jardinero Sotogrande