The Anacampseros telephiastrum 'Variegata' is a succulent plant that belongs to the family of the Portuláceas and that has its origin in south Africa. This plant grows forming rosettes that vary from the color green to scarlet red. The undersides of the leaves usually have a pink hue of violet. As it grows the Anacompseros telephiastrum going by issuing new rosettes and forming a large carpet tapizante on the floor.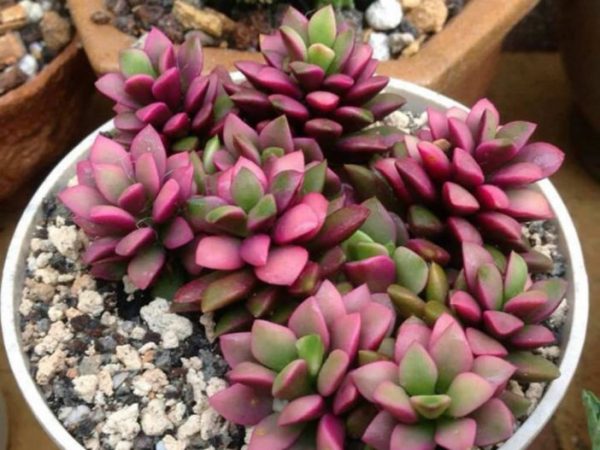 With the passage of time, since it is a plant of slow growth, will form a small cáudice at its base. Although to do this as we have to spend a long, long time. As we have also said the plant spreads easily, but it only reaches a height of about 15 cm In summer emits a few flowering stems at the end of which appear the flowers at the end of the summer. The flowers are pink and about 3.5 cm in diameter.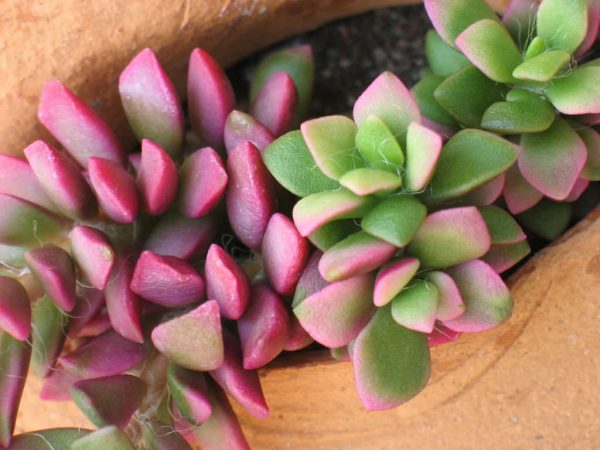 The Anacampseros grow well in partial shade but very bright. The light improves its color purple and it makes the plant grow more compact. It requires a loose soil and sand, to which we added a good amount of organic matter, and irrigation of low to moderate. In the winter we will reduce the frecuenca it of watering to once a month. You have to be very careful with the water because it is a plant that rots easily.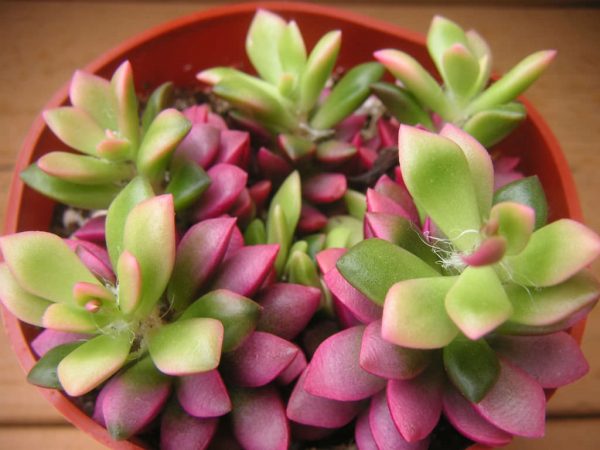 Is a plant excellent for growing in pots and we can have it both interior and exterior, always live in a place with a temperate climate. As fertilizer use in a dilution of liquid fertilizer rich in potassium and diluted in water to 1/4 part of what recommended by the manufacturer. The fertilization will be in the summer. Although this is a resistant plant does not tolerate neither the extreme heat nor the cold.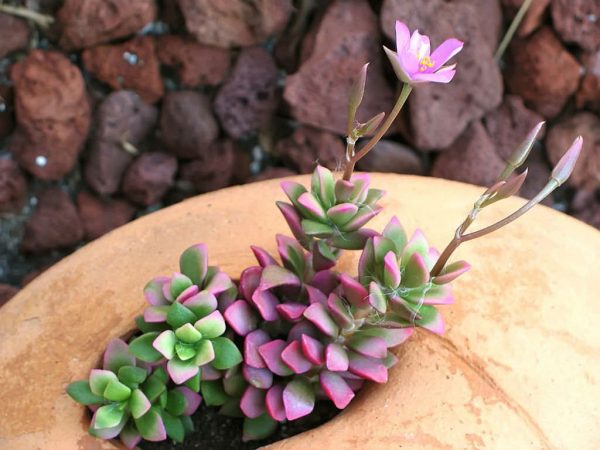 Respecting the needs of soil and care that we have noted we must not have problems with pests. Anyway there are to watch her to act as soon as possible in case of observing any presence ungrateful. The Anacampseros can be grown from seed or by cuttings. Once a year is good transplantarla to a bigger pot. In this operation, take care of you very well not to damage the roots.