Also known as ivy purple, cobea, or cobo, Cobaea scandens, is a vine belonging to the family Polemoniaceae. She is a native of Mexico and although evergreen is usually grown as annual plant in cold climates. In locations warmer will last perfectly throughout the year and we will treat it as what it is, a perennial plant.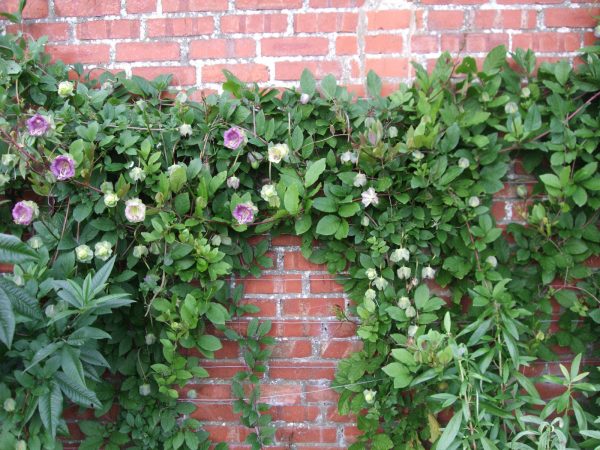 It is a climbing plant with semi-woody biomass of fast-growing, robust, and strong. Its stem is very branched, and the stem central reaches a height of between 1 and 3 meters maximum. Develops a large number of tendrils that allow it to cling to almost any surface.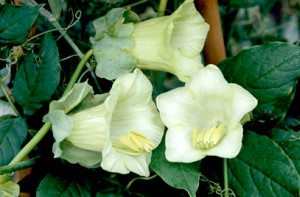 The flowers are funnel and is usually colored violet, though there are also white, as we see here. Produces a few small, non-edible fruits that contain the seeds of cobea. This climber is commonly used to cover walls and pergolas.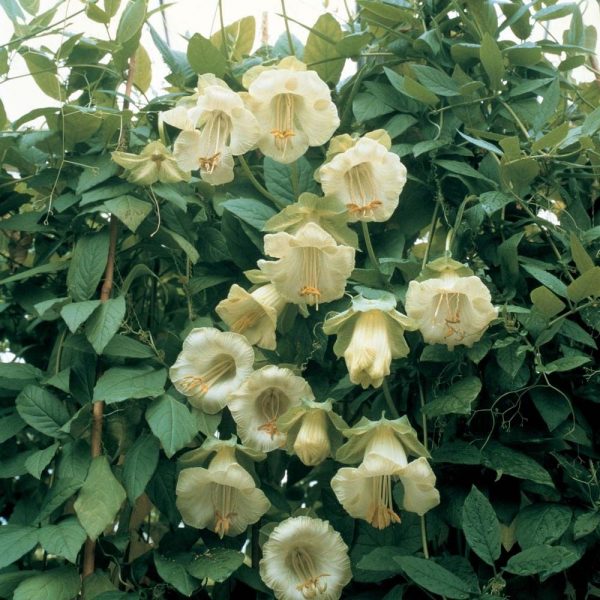 In places of cold weather or temperate, we will cultivate the cobea in full sun, however in extremely hot places it is better to do it in partial shade. The soil has to be rich and well drained. It is convenient to add a good quantity of manure previously to its cultivation. Every two months we'll add a little bit of compost, and we will not forget to water regularly.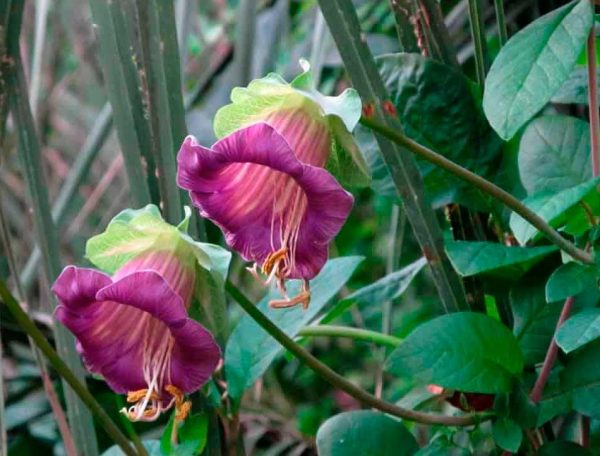 The cobea does not tolerate cold or frost. And although it is usual to cultivate it in the soil we can also do it in pots provided it is well maintained, with regular pruning, and have a good trellising. The reproduction of the cobea can be done in three ways, by seed, by cuttings and by layering of air.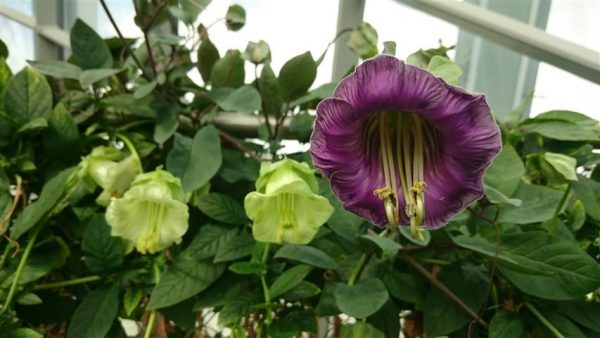 In addition to its aesthetics, both leaf as floral, highlights the cobea by the musky aroma of their flowers. A plant easy to grow and, in the case of cultivating it in the soil it is necessary to control as it can be invasive by its rapid and vigorous growth. In places that are warm and in the summer to water it frequently, every two days, in cooler places and in winter, you have to extend the periodicity up to two weeks in some cases.