The gaura, Gaura lindheimeri, is a species native to southern Texas and Louisiana, both in the united States. We are faced with a herbaceous plant of high durability and which reaches a height of between 50 cm and 150 cm with a stem highly branched, which develops directly from the underground rhizome of the plant.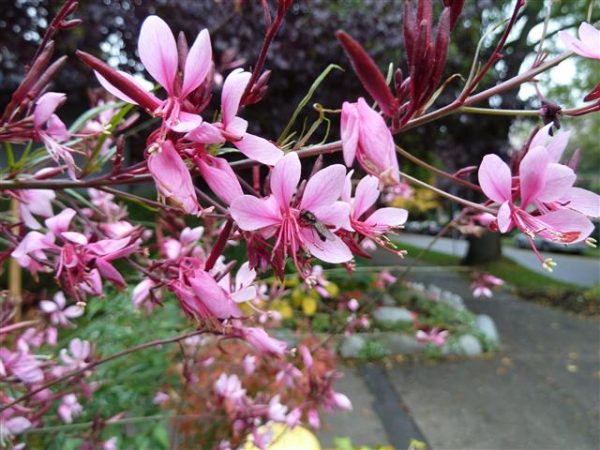 The leaves are lanceolate and hairy, their size can vary between 1 and 9 cm long and 13 mm wide. One of the sides of the blade appear serrated. Its first flowers typically appear from the spring and the autumn, elongating flowering until the first frost of the season. The flowers present a harmonious blend of white and pink, have a size that ranges between 2 and 3 cm in diameter and have only four petals.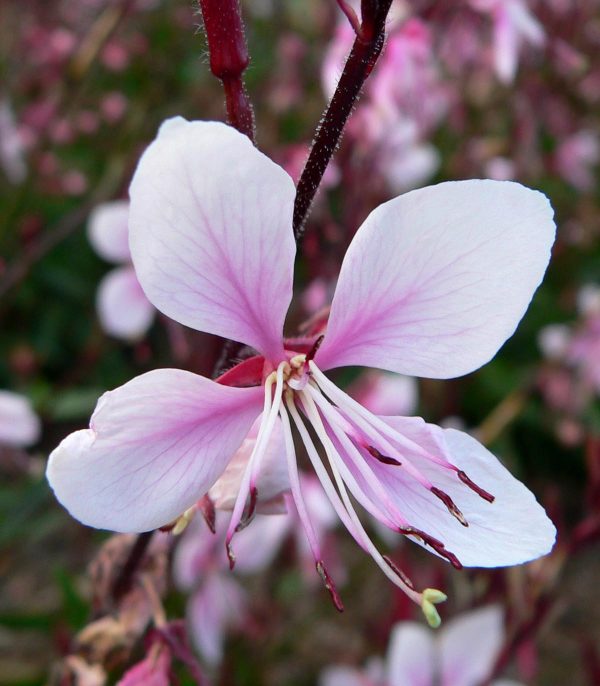 The gaura is an ornamental plant that can be grown both in the soil as in the pot. In the first case is often used as a background for beds of plants sheet. Some plants of gaura have a curious effect of changing colours, with the presence of the older white in the morning and increasing the pink as the day goes on. The gaura is planted in full sun and tolerates very well drought periods.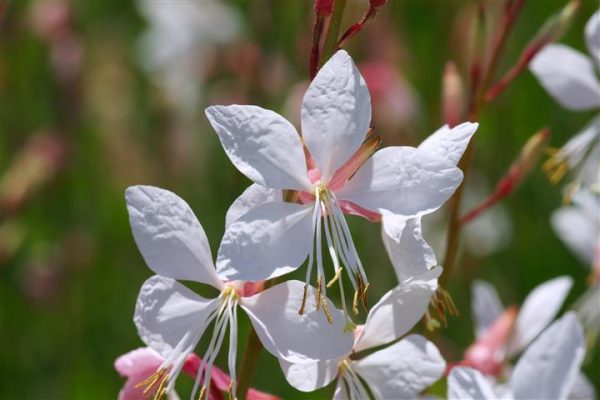 As to the soil it is a plant that adapts to a great variety of them. The only thing not tolerated are the floors flooded. The period to fertilize the plant is in spring when the new shoots. The gaura is pruned in winter and have to do it at ground level in the case of stems that have already flowered in the last season. It is a plant that reproduces by seeds and by division.