Stapelia flavopurpurea is a plant sort of the genus Stapelia. The plants of this genus grow in south Africa, Namibia, Botswana and Zimbabwe. Although they can grow in various areas of this area prefer drier areas and well drained. What makes it more popular to this plant is its curious and original flower in the shape of starfish.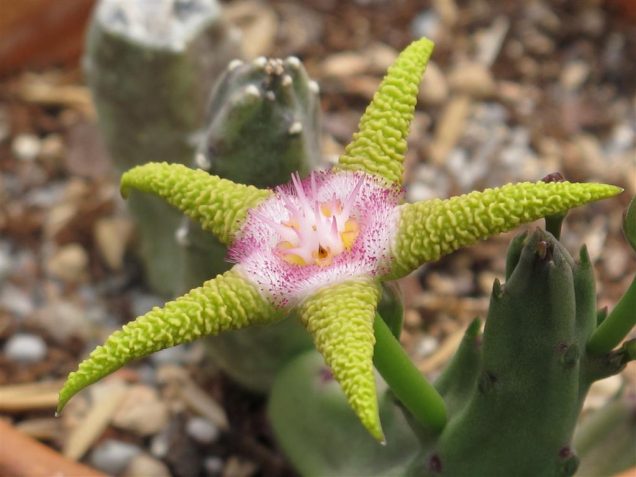 The stapelia is a plant stalks in an upright position that is not greatly in excess of the 10 cm of height. The plant branches a lot and extends horizontally with great ease. Their stems are a vivid green color when grown in the shade, direct sun gives them a reddish coloration. The plant flowers in summer and autumn. The flowers are relatively small and can be bright yellow or green. Unlike the other plants of the genus (which tend to smell quite bad, like rotten flesh), the Stapelia flavopurpurea is an aromatic plant with a beautiful aroma with hints of vanilla and coconut.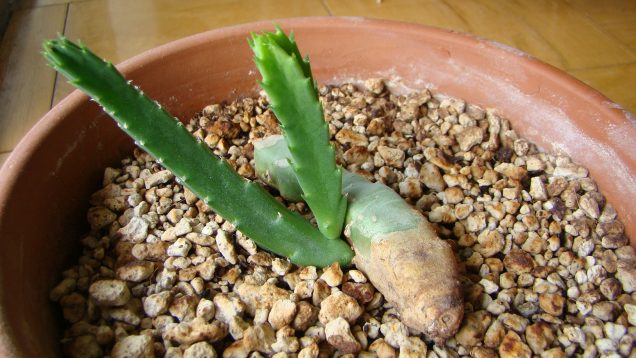 The we will cultivate on a substrate loose and well drained, with a pH around 6. To prevent fungal problems recubriremos the substrate with a layer of coarse sand or fine gravel of approximately 1 cm. It is a plant of slow growth, and if we keep it dry it can tolerate some light frost. Below 10 ° C, we must not water it. In fact during the resting period, watering should be reduced almost completely. In contrast during the hot months, when the plant is active, we must water regularly.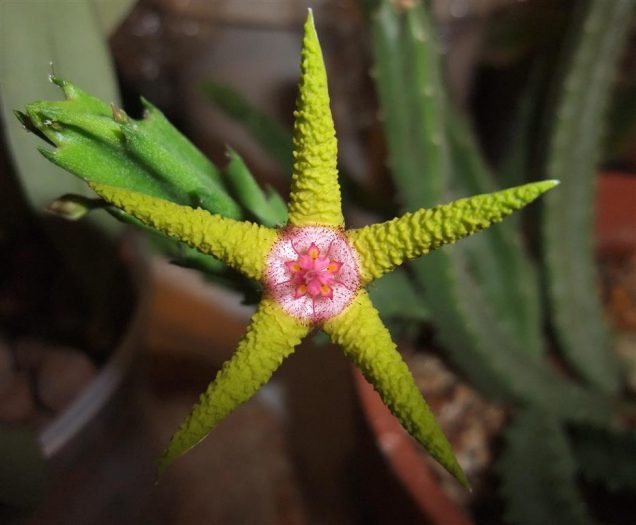 The stapelia can be grown from seed or by cuttings. When cortemos cuttings, let dry, cut a couple of days before planting. The specimens that are grown from seeds take about 3 years to produce a flower. It is a plant that grows well in partial shade, direct sun will not feel good at all. Snails, slugs and aphids are their most important enemies, and those who need to be monitored more closely. And also, as we have said before the fungal diseases.