Grow asparagus in pots, it is possible to, so if you like this vegetable peculiar taste we're going to show you how you can do it. It is not difficult and in addition it is a crop very grateful, the care of the plant are minimal and in addition is very durable.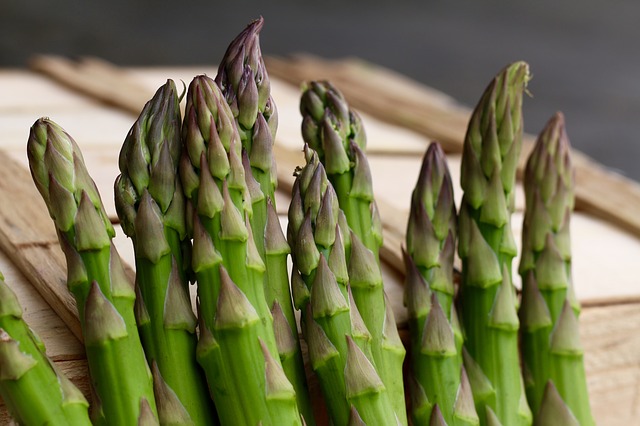 Well, in this respect we must clarify that although the asparagus can live up to ten years when grown in the ground will not last as long if we do it in a pot. But anyway we can enjoy our asparagus for a few years. How to plant asparagus from seeds is very long, it takes 3 years to produce asparagus edible is usually buy a grip of asparagus (so are called the roots) of two years. Even so, planting the clutches in the spring we will not be able to eat the first asparagus until next spring.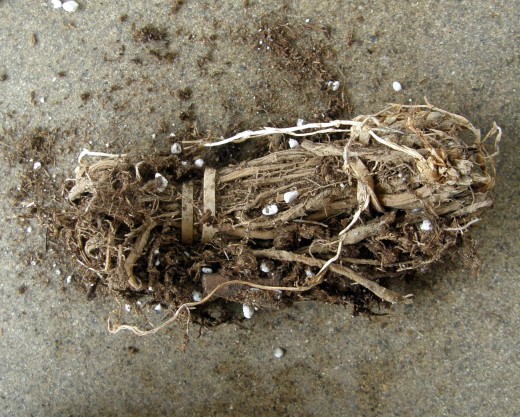 To cultivate asparagus in the pot we need:
pots of 50 cm depth and 50 cm of diameter
substrate current
compost
claws of asparagus
a large container
mulch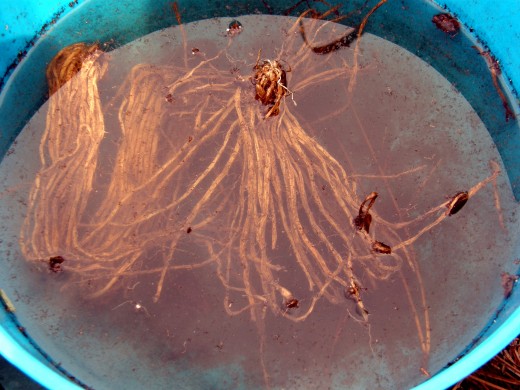 Fill a large bowl with water and introduce you to the clutches of asparagus. They will absorb water and reblandecerán so that it will be easier to plant them.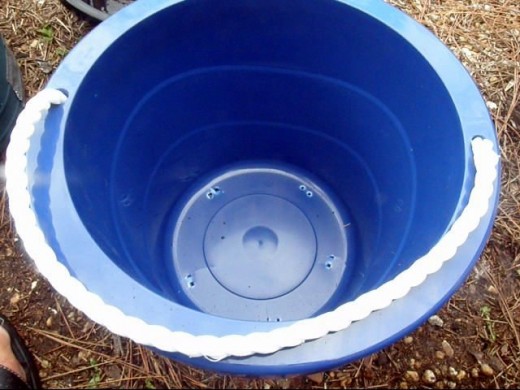 Prepare the pots by making a few drainage holes, if you were not with them. Even if you already have one, we can do more. It is important that the pot drains very well. That's why there will be more mixing of the substrate with sand.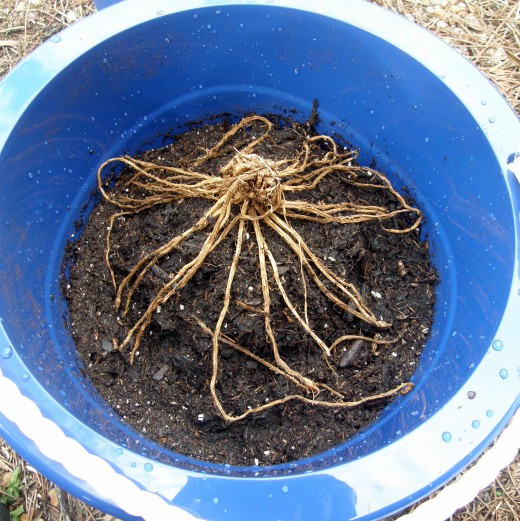 Fill about 15 cm from the bottom of the pot with substrate. We will be forming a small mound in the center and place the claw on top spreading the roots as seen in the image above.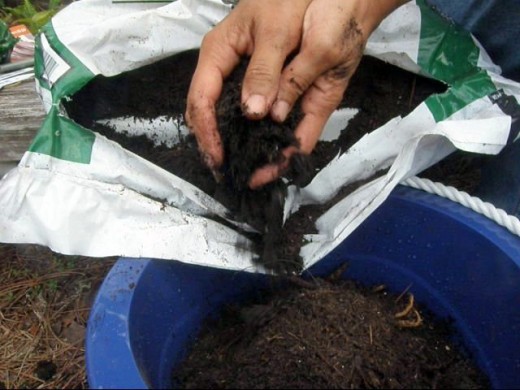 Fill it up to fully cover the roots with substrate. We'll leave a few inches free until you reach the edge to be able to water comfortably, without overflowing the water.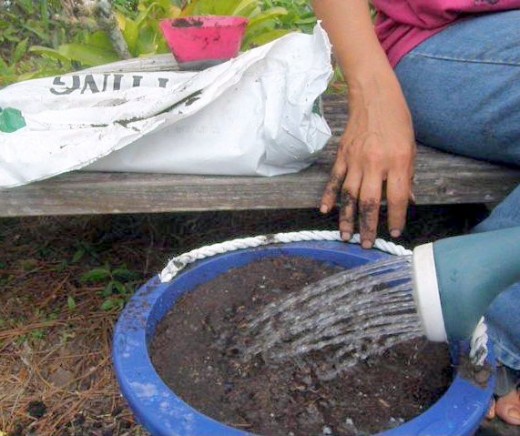 Watered abundantly. Keep the soil with a certain degree of moisture, but without being too soaked.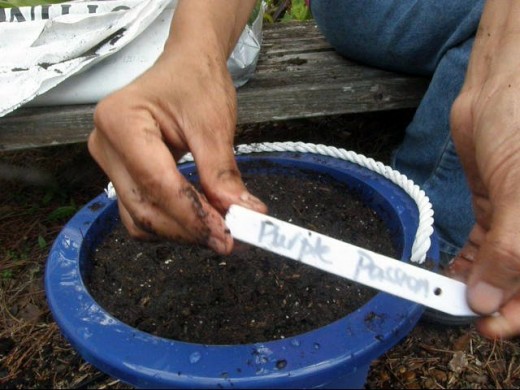 If we have planted different varieties of asparagus we can put labels in the pots to have them well identified.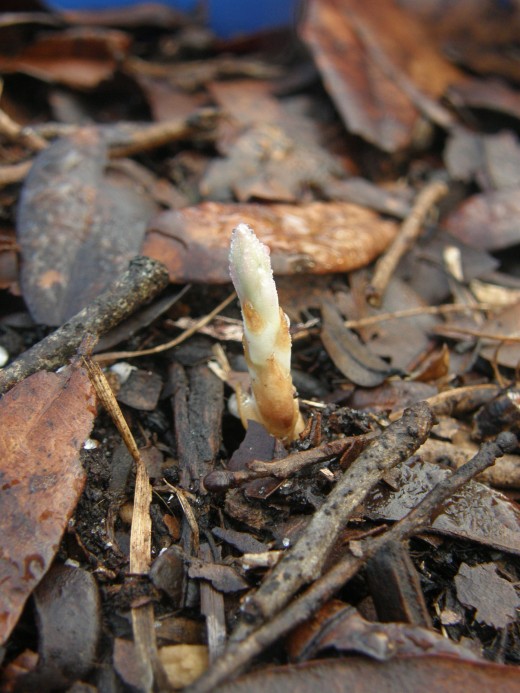 We will place the pots in a sunny place. The esparragueras need about 8 hours of sun a day. To the few days will begin to appear the first shoots.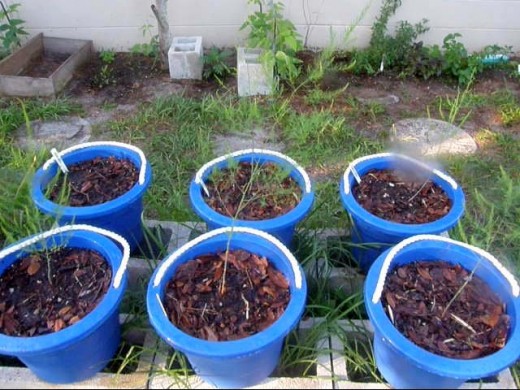 The sprouts will grow and be transformed into the stems of the asparagus. These are thin and very flexible, and the leaves are very small.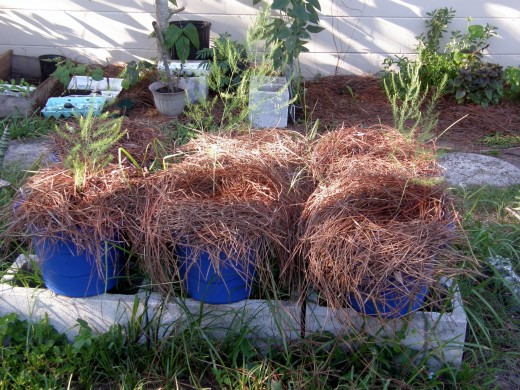 We will cover the pots with straw or other mulch similar to protect the plants from the heat of the summer. We will avoid the moisture from evaporating too quickly and that the roots suffer from the heat. In autumn cut the plants at ground level and already have lists for the following spring to sprout the first asparagus and we can harvest them.