With this idea we show you today you'll be able to give a more interesting way to your lawn. It is not difficult and the result is certainly worth it. With very little work and minimal investment, you'll be able to give your spot of grass look more modern and current. We go there because, and let's look at the process and the material that you need to carry out this task.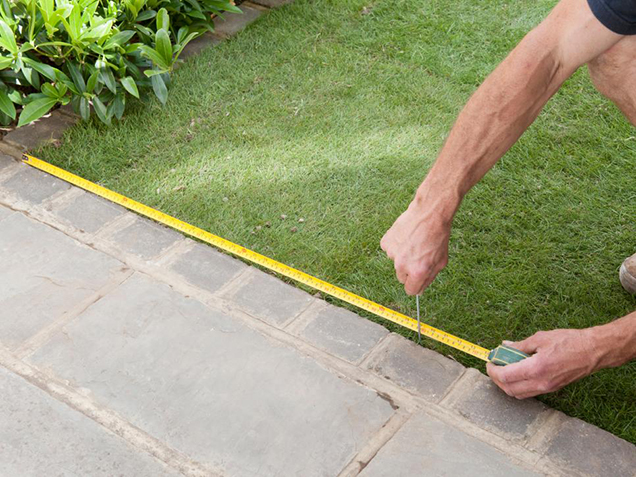 Materials:
tape measure
rope
lime or paint
stakes
shovel
bordure
pebbles or similar
It is best to start with a blank sheet of paper and a pencil to draw the design that you want to do. Even if it is simple as that we see in the example, it consists of round the corner, we will come very well. We started to work in vivo and to do this we take the necessary measures with the measuring tape. We set a stake at the point where you will begin the curve.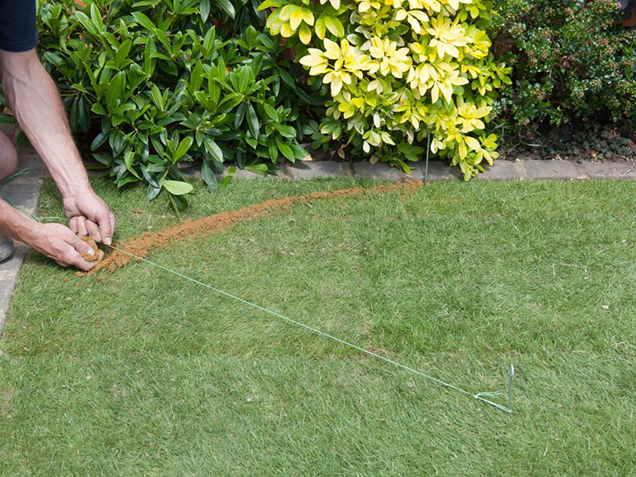 We measure the other side and mark with another stake to the point where it will go the other end of the curve. We set now a stake in what would come to be the center of the circle and tie the drawstring. We trace the curve from one stake to the other and mark it with lime, sand or spray paint, whatever you prefer.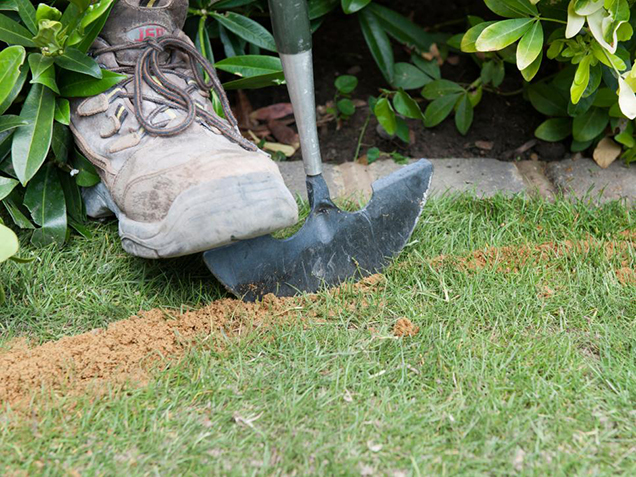 Now with the spade or with a cutter of a half moon as you see in the image, we begin to cut the grass for the line that we have delimited. Clavaremos the shovel to a depth of 3-4 cm, As we cut, we will see that we do not drift away from the traced line.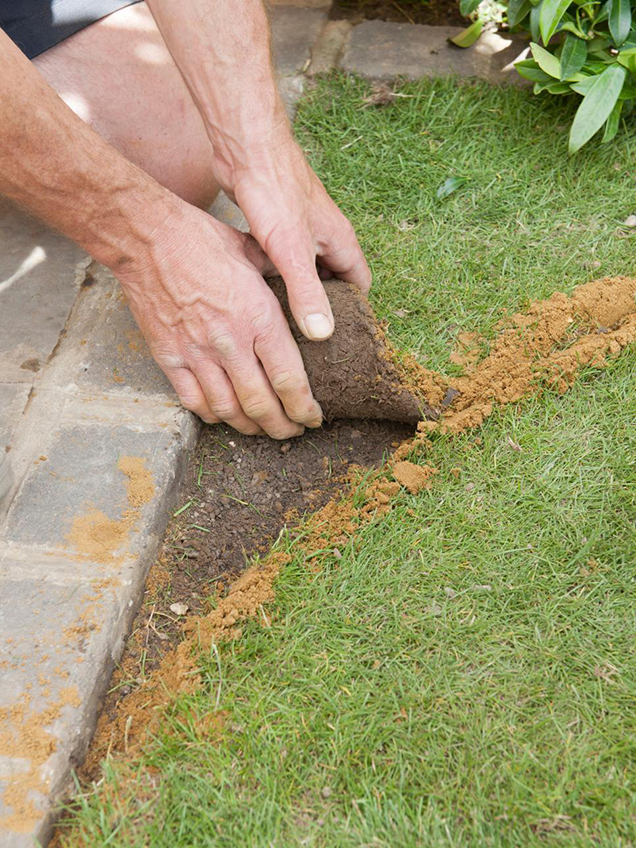 We pass the shovel under the grass of the corner and we are taking off from the ground. It is important to remove all the roots to leave the hole clean, and not re-sprout with time.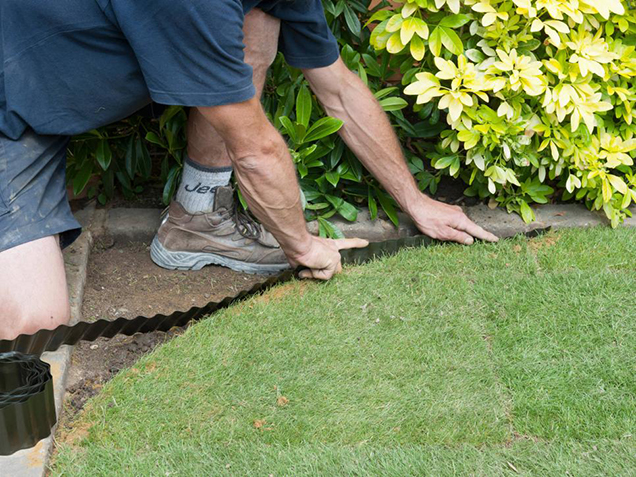 Install now the bordure flexible, there are a variety of materials, plastic and metal, and to do this you only have to go nailing it to the ground following the shape of the lawn. It is important to let it flush the lawn possible for the least possible.
Now we only have to fill in the hole that we cleaned up with the material that we want. Can be rocks, crushed, pebbles, pine bark or what we like. We need to ensure that the layer of the material that we are covering the gap does not exceed the level of the lawn so that we do not bother later on when you reap the same.
As we did suffer a bit of stress to lawn with this operation it is important that we give a good watering. With this same technique you can create shapes, curves or straight lines, that occur to you without any problem, as you have seen is very easy.