Today we are going to see how we can take advantage of all of our organic waste and produce a great compost, we will see how to make worm humus in the house of a simple and easy, an organic fertilizer is indispensable in our garden, which also helps the environment by generating less organic waste from the garden or the kitchen and returned to the earth.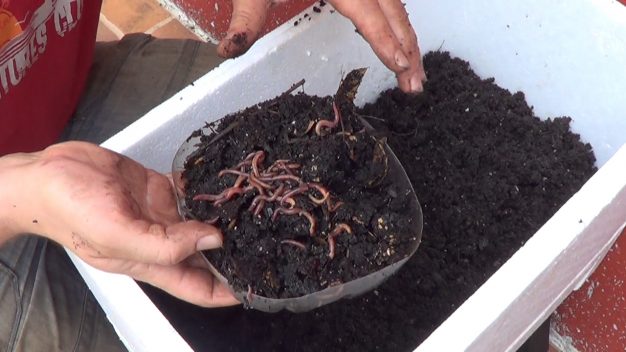 The steps to start the vermicomposting of our waste is simple, but in this step if you have to do a small outlay and buy red worms california ( Essene foetid ), a lot of people think they are worms that come imported from california, but it has nothing to see, is the name we put to the researchers who observed the behavior of these worms. To get them you can buy them in a store for agricultural, either on the Internet or even ask them for a handful someone close to you that you may know that have. Some say that they are sold in fishing shops but not what is co security.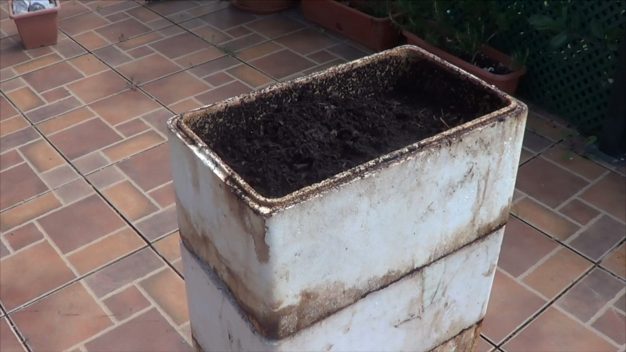 Are the most indicated, due to its high voracity at the time of feeding and also for its high rate of reproduction, so that in a few months triplicaremos the population, this always is a function of the food you have, if you have little is played less. There are people who put earthworms common, but is not the most indicated. We can also get worm castings liquid very interesting for watering in our garden or in our nurseries.
Components and average values of worm castings ( Approx ) :
Nitrogen 1.95 – 2.2%
Phosphorus 0.23 – 1.8%
Potassium 1.07 – 1.5%
Calcium 2.70 – 4.8%
Magnesium 0.3 – 0.81%
Iron 75 mg/l
Copper 89 mg/kg
Zinc 125 mg/kg
Manganese 455 mg/kg
Boron 57.8 mg/kg
Organic Carbon 22.53 %
C/N 11.55 %
Humic acids 2.57 g each 100g
Bacterial load
Matter Organic 38%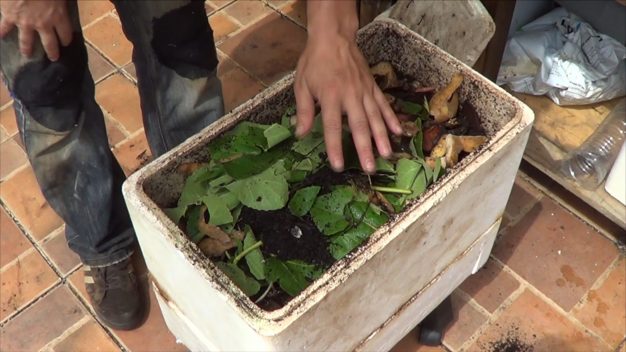 You'll see how easy it is to follow the steps of the video to our vermicompostera begins to function at 100% . When the humus is ready, we separated, although I personally nor do I care much for that so I add worms to the beds, what you have to do is to leave it uncovered in the sun for a day, more or less, and the worms who hate the sun go to the bottom, this way the humus is dewormed, and if it slips in any nor pass anything. Even so, later I will make a video about it. Once we move in the worm castings, we can add more floors, and subsequently harvest it and separate the humus.
[youtube