A moss garden in miniature is easy to assemble and is very decorative. The gardens of moss japanese are the inspiration for this simple version that anyone can prepare without being a master of the DIY. Let's see how we can do it in five easy steps.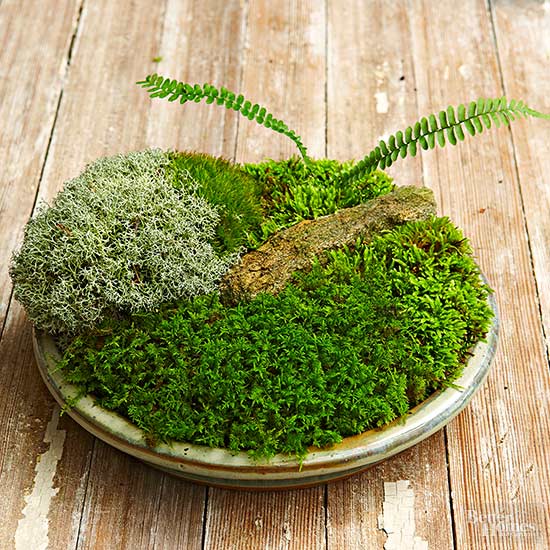 Here we have our goal. Let's see how to get to him, to do this we will need the following material.

Materials:
drill and drill bit for ceramic
ceramic plate
geotextile
fine gravel
substrate
several types of moss and fern
stones
tweezers, spoon…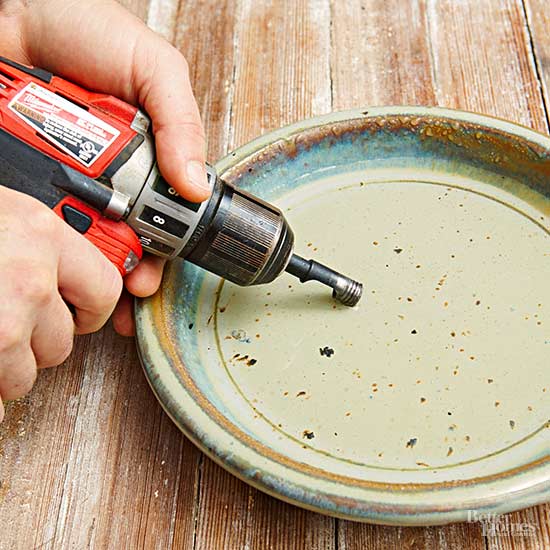 We will begin by drilling the ceramic plate so you can drain the water with that regaremos regularly the moss. To do this, we'll take a little water in the dish and begin working with the drill at a 45 ° angle. As soon as we have marked the enamel on we will put the drill perpendicular to the plate, 90°, and to finish the task. Clean the plate to remove the water and the dust produced.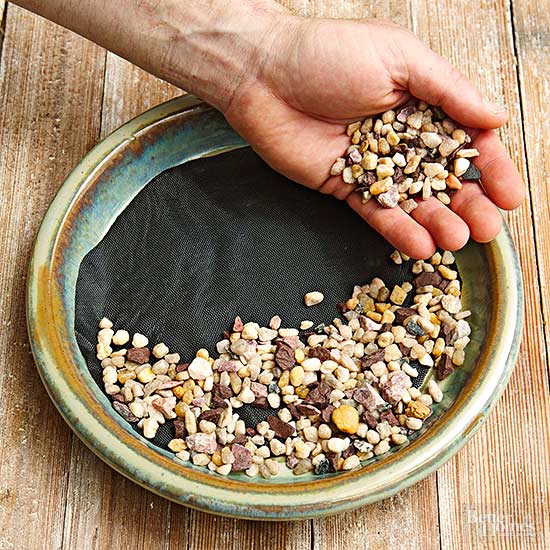 Place the geotextile on the bottom of the dish and cover with a layer of fine gravel. We will strive at all times not to block the drainage hole that we have done before.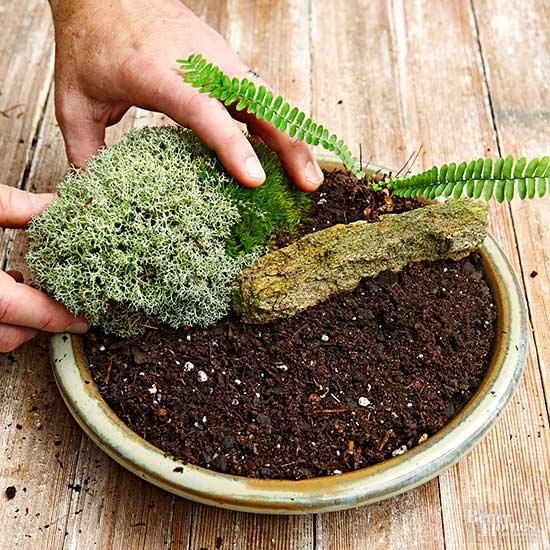 Fill it now with the substrate, we will use a mix with good drainage, and we put the rocks and plants chosen. For planting the ferns or plants that prefer to use a spoon.
We continue to put other types of moss and acoplaremos, if necessary, by cutting with a pruning shears. We will push strong to facilitate the grip of the moss in the substrate of the plate.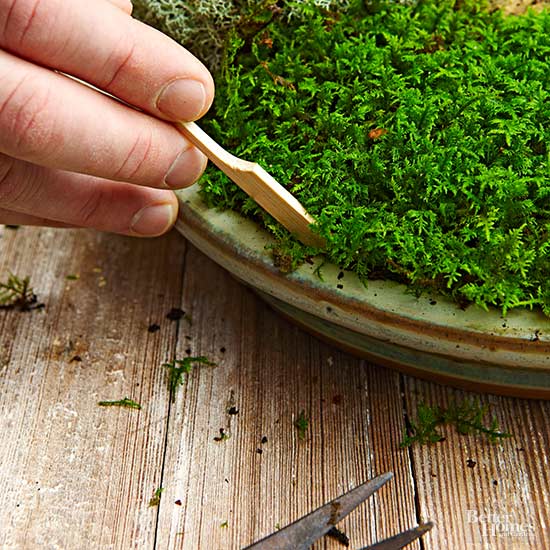 Now with a skewer of bamboo or the handle of the spoon, for example, we will be placing the moss inside the bowl. If it sticks out something that you can't tuck it, cut them up with scissors. The mosses used in this garden are: Brachythecium rutabulum, Dicranum scoparium and Cladonia spp. The fern is Asplenium platyneuron , but of course you can use other types of mosses and ferns, that are more easy to get.