The importance of bees in the pollination of a large number of flowers is fundamental. We want to show you a very simple idea so that you can attract the bees and some insects such as butterflies and sírfides. We don't need to even dedicate a portion of our garden to grow plants that attract them, simply prepare a large pot with your favorite plants and give them a bit of shelter.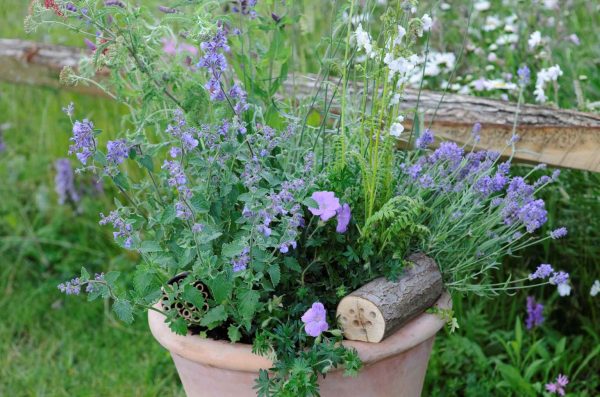 For this pot we will use the following plants:

Nepeta cataria or catnip
Lavender
Geranium
Polemonium
Sage
Achillea
And to make it more irresistible, he has added a couple of "hotels for bees".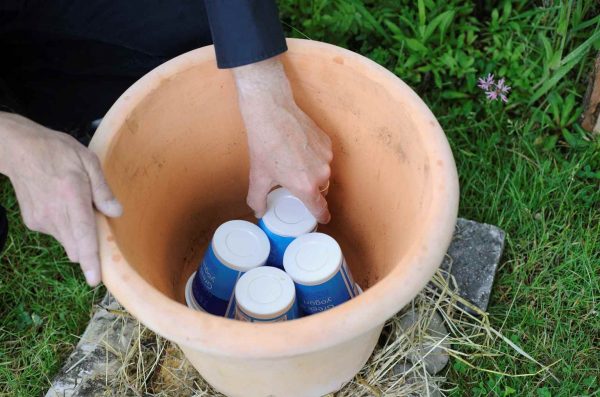 Materials:
A large pot
several containers of yogurt or small containers
substrate of gardening
a piece of trunk or branch thick
pieces of bamboo cane
In the first place we put the containers of yogurt or whatever we have to hand in the bottom of the pot. We help you build a good drainage and save a little bit of substrate. Then fill it with substrate until the half more or less of the pot.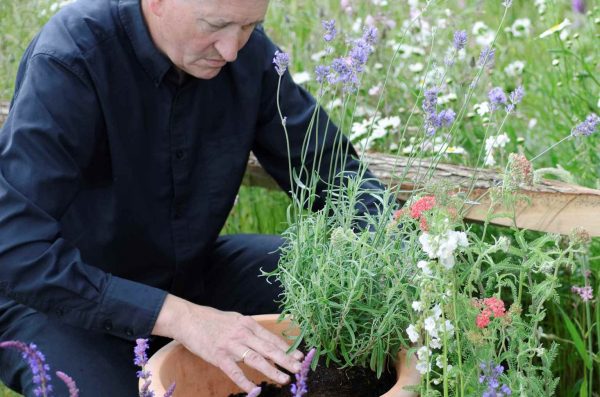 Add the plants chosen and distributed so that the highest are on one side of the pot and the lower front. Just fill the pot with substrate, squeeze it a little and water well.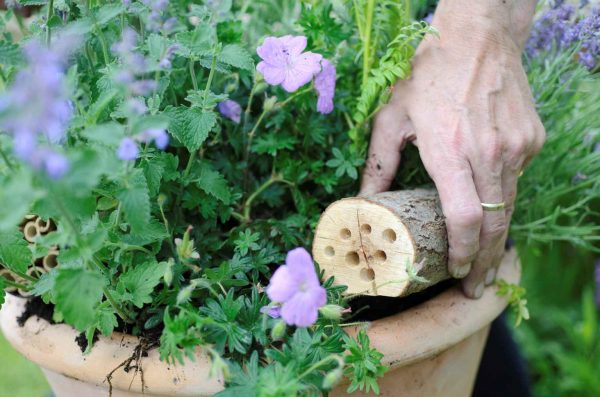 The "hotels for bees" have been made by drilling the piece of branch or trunk of 15-20 cm length with holes of 5-8 mm With a drill we do in a moment because we do not need to measure or anything, do it by eye is sufficient. The other "hotel" has been made by tying together several pieces of bamboo cane each other. As you can imagine you can use any other material or similar object that provides holes of a similar size. We just finally put our pot to attract the bees in the place that you prefer. You must be a sheltered place, free from drafts and sunny.