Propagate succulents from leaf cuttings is a slow process, but you can give it a new dimension as evidenced by this brilliant idea. It's simply a matter of taking advantage of the leaves that we want to use to mount a decorative mandalas.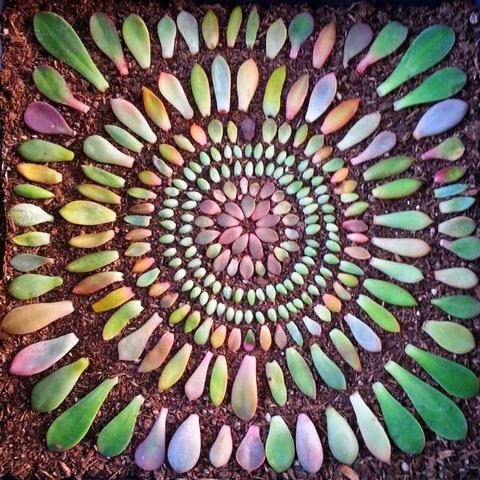 As you can already noticeable in this first image is a simple idea but with a heavy load in an aesthetic and symbolic. Has no difficulty and is within the reach of anyone.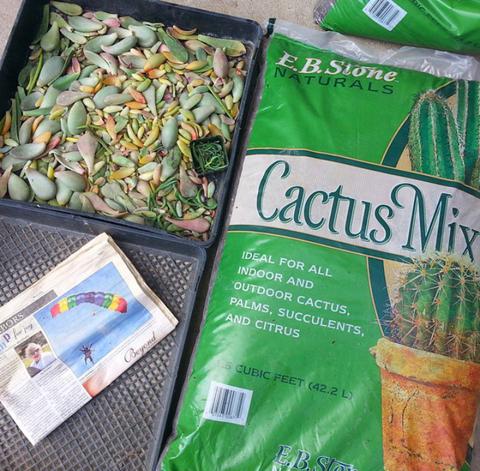 What we need to start?:
A good pile of leaves succulent
A tray or similar container
Substrate for cacti and succulents
A bottle with sprayer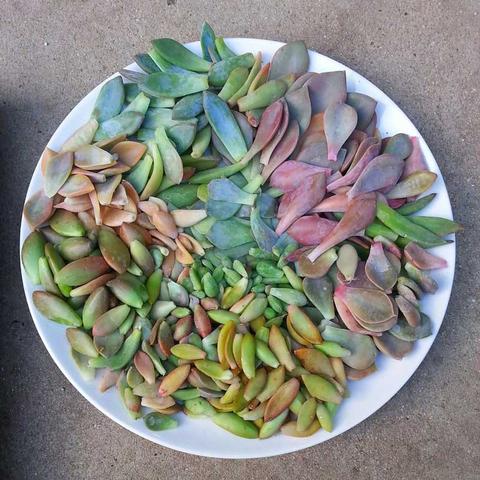 The first action to take will be to collect the necessary amount of leaves of succulents that we need for the development of our mandalas. The leaves of succulent plants are very easy to detach from the plant as you know so that you can even do it with the hand, a gentle rotation, and the sheet will be released immediately. Fan out on a flat surface and let dry for 2-3 days so that it is easier to take root.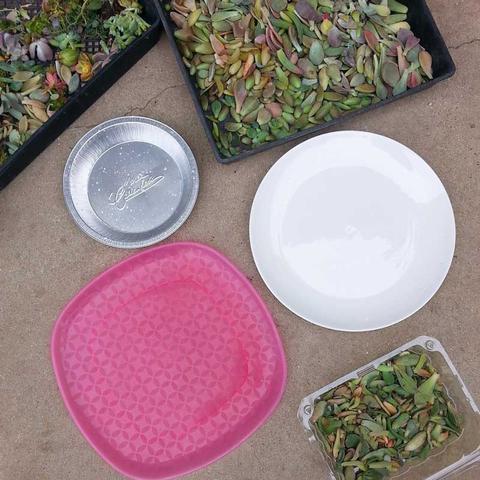 You can take advantage of all of these trays or dishes that you have at home and you normally don't use never. It is also a good way to reuse containers that can serve for this mission. Plain and with a depth sufficient to form a light layer of substrate. Fill the containers with substrate for cacti and succulents and form a layer of at least 2-3 cm thick.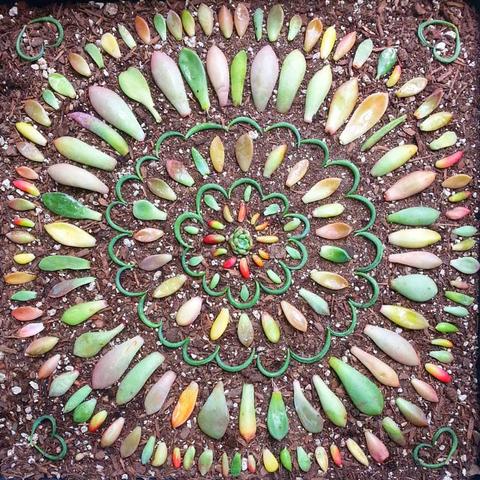 You can sort the leaves by color to be so much more easy distribution at the time of mounting the mandala. And nothing hands! The key now will be your creativity and a little inspiration never hurts.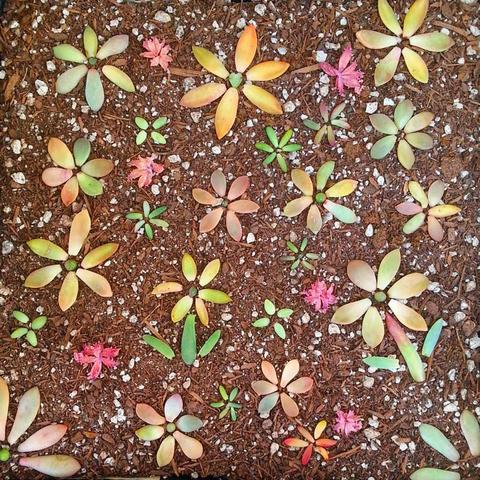 Here you can see some ideas, some more simple and others more complex, all that can be done with a good assortment of leaves of succulents while waiting to take root and become small seedlings. Once you have mounted the mandala is desired to spray water about the same with the spray gun. Every day, he repeats the operation, taking care not to soak the soil.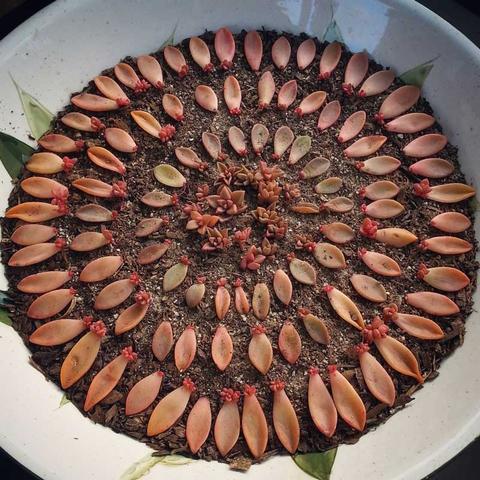 In principle, if you're careful with the watering is not required that the containers have a drainage hole. Except that mountains many mandalas and need a watering can to irrigate them quickly. Arrange the mandala in a location where it will receive plenty of light but indirectly. From a week, in some cases, will begin to appear small seedlings in the cutting zone of the sheet. If past a month, does not appear the first leaves, you can dispose of the leaves failed. You'll notice also that these sheets become as transparent and fluffy. Spring and summer are the best seasons to carry out this activity and you can also combine sheets with seashells and stones.