Adromischus marianae f. alveolatus is a small succulent plant, perennial, very branching but that does not grow beyond 15 cm in height. The stems are thick, a little narrower at the base and the apex. Measure approximately 2 cm in length and 5 mm in thickness and they use horizontal blades that usually appear symmetrically.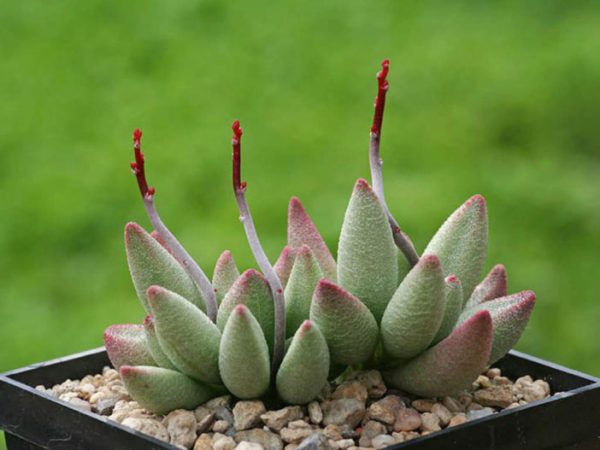 These sheets are very thick and are shaped ovate, that is to say egg inverted, or elliptical. Sometimes have a look wart by the proliferation of tubers. Are of a greenish-gray color and measure about 3.5 cm long by 2 cm wide. The flowers are green with a pink tinge and measure 1.2 cm in length. As we see all the dimensions of the plant are very understated because they do not forget that the plant in their natural environment often grow between the cracks of soils in granite. Is a native of Little Namaqualand, Cape Province, south Africa.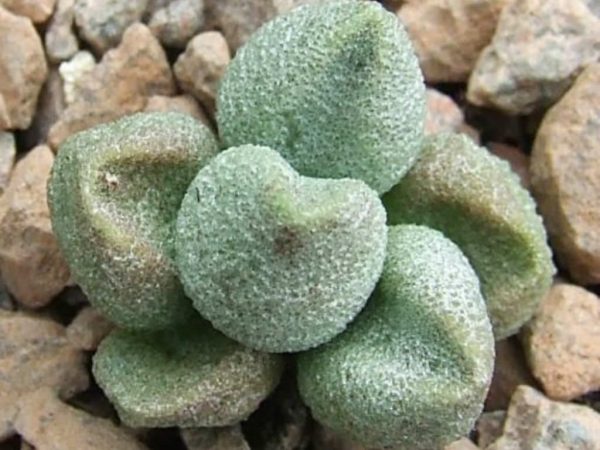 It is a succulent plant of cultivation always easy to use a substrate lightweight and loose to facilitate good drainage. The substrate of cacti we will go especially well with this small succulent. Its small size will allow us to place it in any corner of our house. Yes you will have to be in a place sunny and warm.
The watering must be regular, especially in spring and autumn, and leave whenever the soil dries out thoroughly between waterings. In winter, if we can keep the floor dry, can tolerate light frosts, in particular up to -7ºC. Also note especially that the leaves have nothing of water in these weather conditions.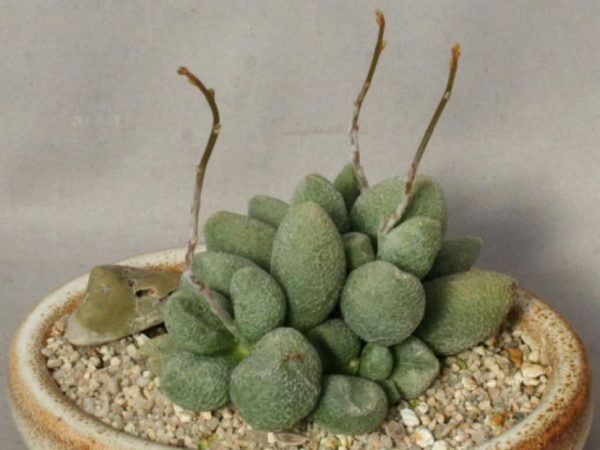 Mealybugs and weevils from the vine are the pests most common that can attack the Adromischus marianae. It is easy to propagate by leaf cuttings. You just have to take one of them and place it on a moist substrate. In some species, the leaves are released more or less easily, in any case, it is necessary to cut the leaves for use in your spread.