To vary a bit, and not think that all of the crassulaceae come from south Africa I bring you this exemplary american. The Dudleya farinosa is native to the coasts of California and Oregon, back in the united States of America. Your natural environment are the cliffs and slopes coastal.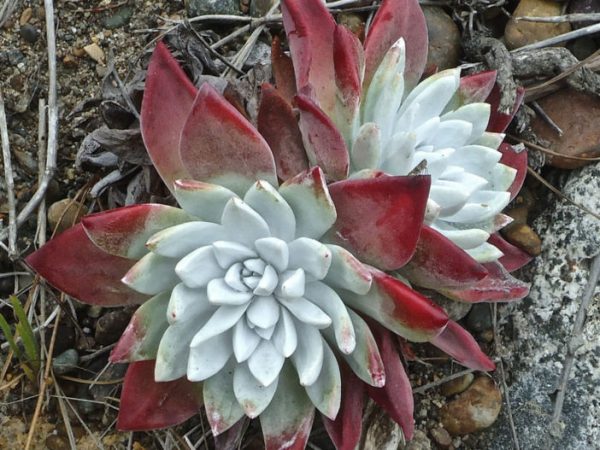 The Dudleya farinosa is a succulent plant with a look quite variable. You can have a shade of greyish, uniform, or otherwise take a strong reddish coloration or cárdena more in the outer leaves. Its growth develops from a cáudice branched in the form of a basal rosette of broad leaves up to 6 cm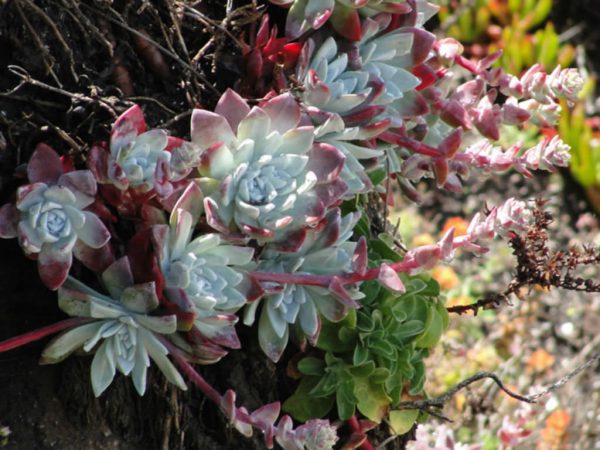 The plant emits a flowering stem light green in color tinged with shades of pink at the end of which appear the clusters of yellow flowers. As you live in areas of dry summers and warm, it has adapted to use this season as a period of rest. So it is advisable to reduce the frequency of watering in the summer to cut it completely. If we cultivate it in pots, make sure that has good drainage and that the substrate is loose and sandy. In this case, we can water the plant but very little.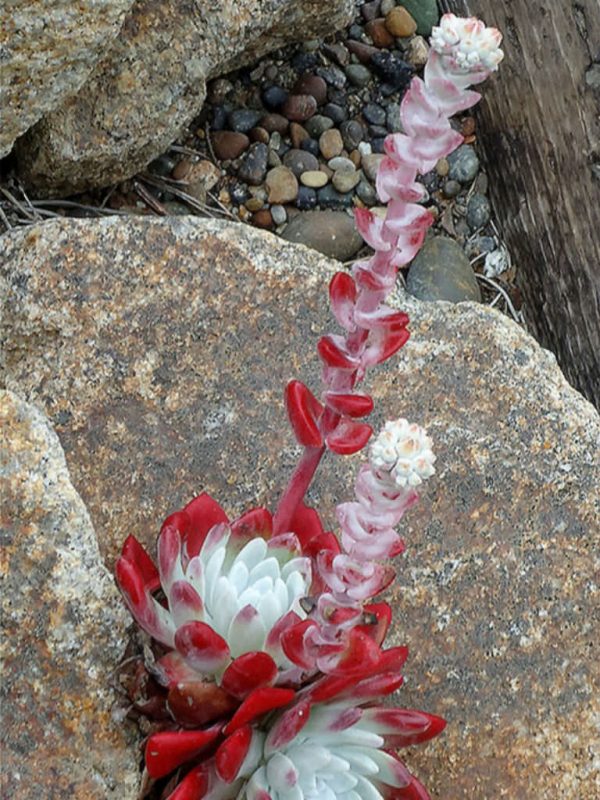 The rains of autumn and winter, wake up to the Dudleya farinosa from their slumber this summer. Its frilly leaves are fattening quickly and the resumption of growth and flowering occurs during the next spring or summer. It is a plant extremely resistant and when it breaks part of it, for any reason, you can wait for a long time, months even, to restore their contact with the ground, and re-issue roots.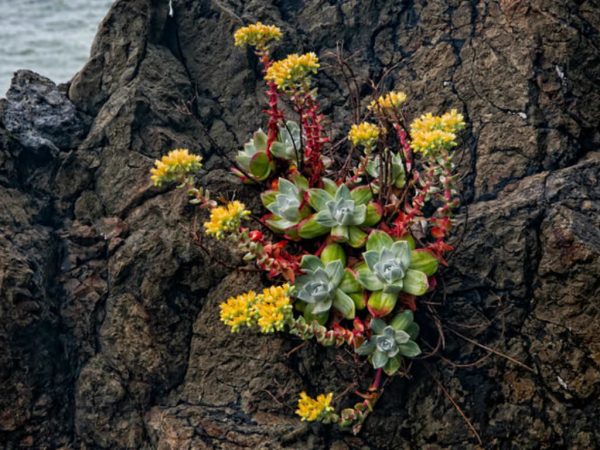 It is also a plant that resists perfectly to the salt air of the sea as it is accustomed to living in your edge. Ants, mealybugs and aphids are their biggest enemies. The bugs nest in the interior of the rosette and feed off of their most tender shoots which weakens the plant. It is a matter as to monitor the presence of any pests and to act quickly and effectively.