This cactus american grows exclusively in Argentina and Chile, is therefore endemic to these countries. Its scientific name is constructed from the word "maihuén" that is the voice of mapuche used to designate the plant and the word "patagonian" by their geographical origin. The natural habitat of this species is found in the Patagonia region, located in the south of Argentina and Chile.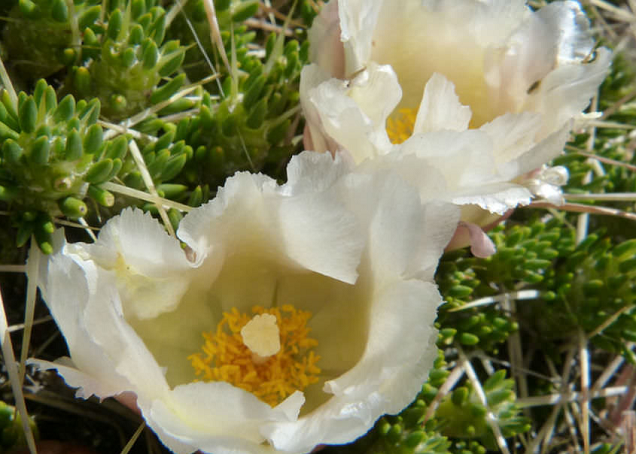 It is a cactus of up to 40 cm high, their stems are elongated and narrow, 2 cm in width. The leaves are fleshy and about 6 mm in length. The spines are white at the base, and may take on a reddish, greenish, or grayish at the apex. The flowers are large for the size of the cactus, 5.5 cm in diameter, and are usually white, pale pink or slightly bluish. Appear on the web top of the stems and do it at the end of spring or beginning of summer.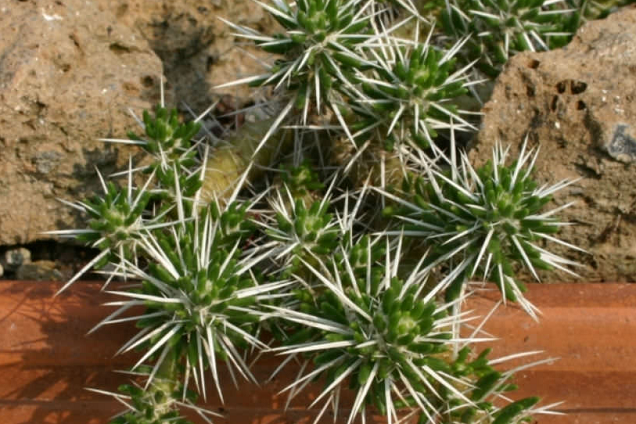 The Maihuenia patagonica is a plant very easy to grow. It can be grown in a rockery for example always in the winter it's not too cold. The much lower average temperature than it can withstand is around 10ºC. Also we can cultivate it indoors so long as you have good lighting and not have to suffer temperatures that are too high for the heating. Keep in mind that it is a kind of cactus that grows in the high areas, around 2500 meters high and it does not withstand very high temperatures.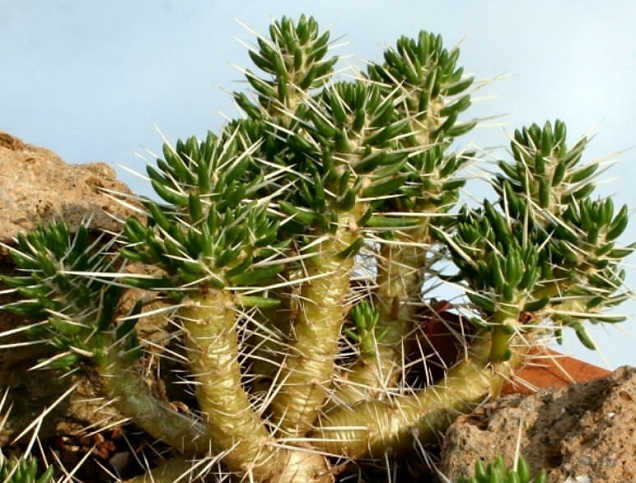 For the same reason you should enjoy a very good ventilation. In the season of growth the fertilizaremos with a fertilizer rich in potassium and phosphorous, but poor in nitrogen. You must receive at least a few hours of direct sun each day. The regaremos when the substrate is dry.
In the spring, when there is much temperature difference between day and night, is prone to suffer from fungal diseases. Disease that we treat with a systemic fungicide. Every 2-3 years transplantaremos our Maihuenia patagonica to a bigger pot.