The oscularia, Oscularia deltoides, is a plant sort of growth semiarbustivo. Belongs to the genus Oscularia which is composed only by three species. And, in turn, is included in the family Aizoaceae. Like many other plants of this type, its origin is in south Africa.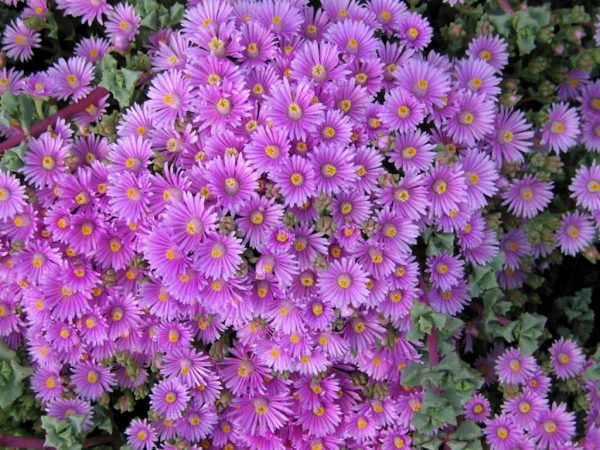 Reaches a height of about 30 cm and extends to about 90 cm, The stems are dark pink and the leaves are triangular in shape, fleshy and with small teeth that often also reddish. In spring and summer the plant is full of flowers of lavender, pink and yellow that open in the afternoon until almost completely covering the plant.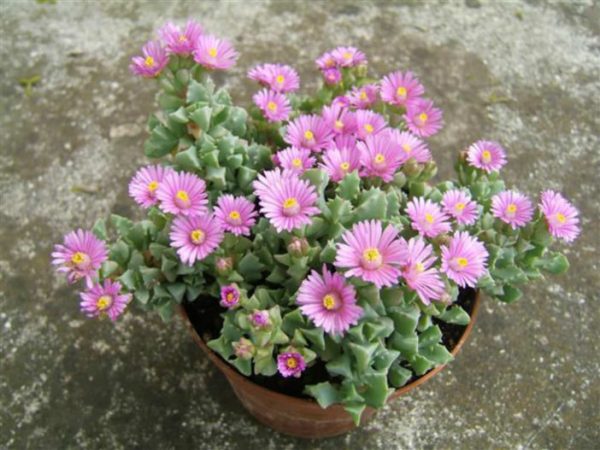 It is a plant that grows well in sandy soils, and poor. Tolerate salt well so it is a good plant to grow in coastal areas. The seedlings are placed in the ground with a separation of between 15 and 60 cm according to whether you wish to have copies of more or less well defined or that cover the entire floor. Also can be grown in pots, especially if you live in cold areas.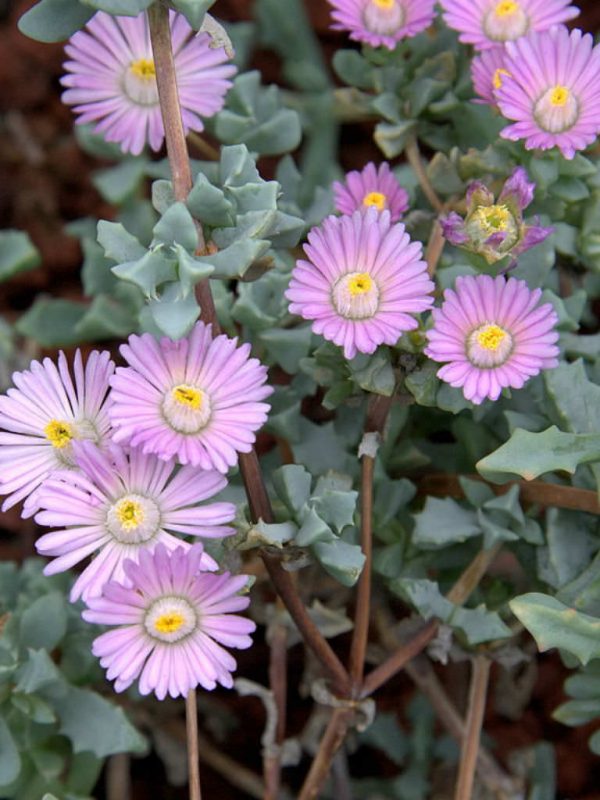 After planting our oscularias regaremos the ground or the pot. Later we will have to wait until they dry at least the top layer of the substrate, 2-3 cm, before re-watering. We will continue this method of irrigation during the first season of the plant. When winter approaches we will go spacing out the watering to let the plant dry throughout the cold season.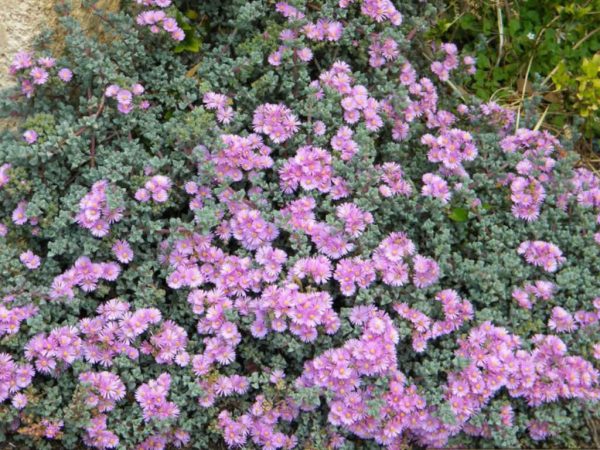 Once consolidated the plant, when it is adult, needs less irrigation. As in all this type of plants need to be careful with the over watering because it is very sensitive to rot. The two methods of reproduction are most commonly the seeds and cuttings. The cuttings of oscularia they catch on very quickly.