This bromeliad native to Brazil, Argentina, Paraguay and Uruguay is a plant that has a use in both ornamental as medicinal and fodder for cattle. Specifically, the livestock eat both the inflorescence as the root of this plant vessel, thistle prick him or caraguatá which are their popular names.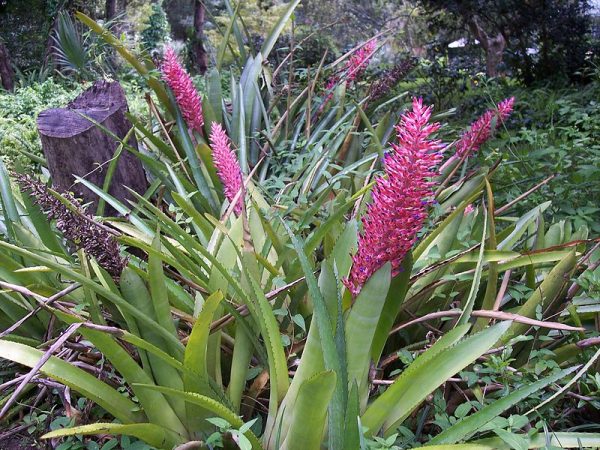 His appearance reminds you of the plant of the pineapple, or pineapple and this is because both plants belong to the same family. Another feature of the Aechmea distichantha is that it can grow both in the ground as on the trees. It is said that it is an epiphyte, facultative.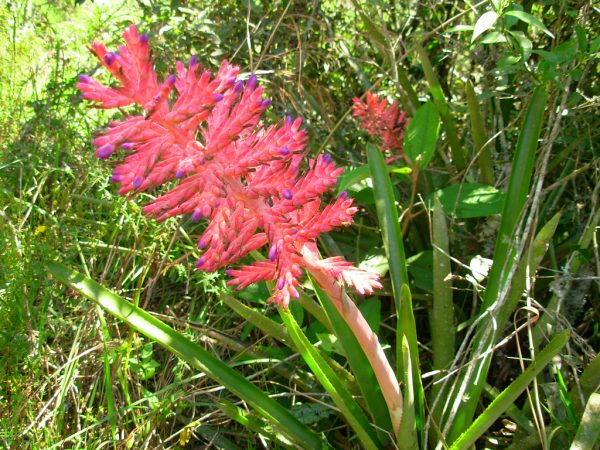 The leaves of the plant vessel are very long and are fringed by spines. They have a greenish color when the plant has no flower, and become somewhat reddish at flowering, the plant. When you already have a few years are covered in scales and take a grayish color which makes the plant more similar still to that of the pineapple. The leaves overlap and form a receptacle that collects both rain water as the excrement of the insects and their own bodies when they die. This whole broth culture was absorbed later by the plant.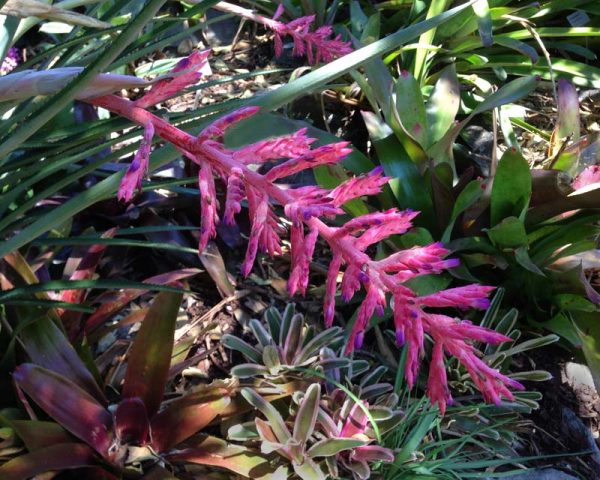 The main function of the root of the plant, vessel is not to obtain food but to fix the plant firmly to the ground. That's why they are very strong and resistant. The flowers appear in the spring when the plant is adult. The plant only blooms once in their lifetime and are flowers really very attractive both for us and for a large number of insects. The flower lasts a very little and after the plant dies.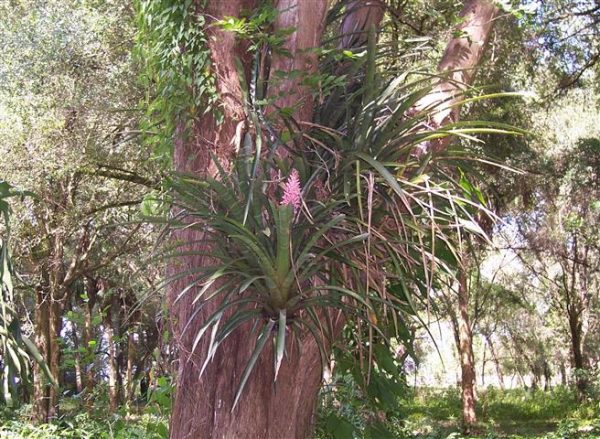 The ground glass produces a fruit that is tasty that you can taste both raw and cooked or roasted. The fibers produced by the fruits have a high commercial value due to its use in the production of textiles, clothing, belts, bags and handicrafts.The fruits appear at the end of the spring. Also eat the inflorescence, the button and the rhizome of the plant.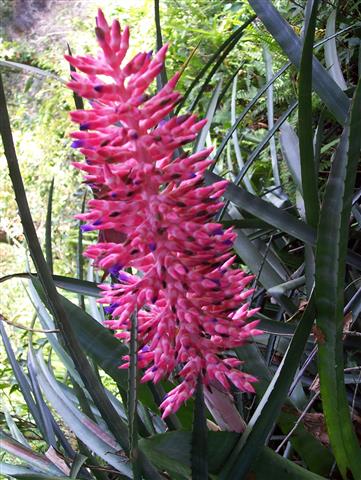 The ground glass can be grown in the ground, in pots, or attached to the trunk of a tree as epiphytic orchids. He does not like to receive direct sun so you will have to seek an available light but shaded. You need a soil and an environment that is moist but without water logging which can affect the roots. It is advisable to pay it with fertilizers organic because it is very sensitive to the formulations which contain copper. It is a plant that reproduces both by seeds as by division of the kills.