The world of succulents is really exciting. These peculiarities of botanicals adapted to the more harsh conditions of life amazed by their sudden, unexpected and original designs. They are a great example of the shortcuts that take Nature to overcome the drawbacks. On this occasion we wish to show you the Tylecodon buchholzianus which despite its name is not a dinosaur but a small succulent plant native to Namaqualand in south Africa and Namibia. Namaqualand is a huge expanse of arid land that is home to more than 30000 plant species. A small paradise where the succulents live and blossom giving the landscape a fantastic colorful.
Tylecodon buchholzianus is a succulent shrub that reaches a height of about 30 cm, Is a plant of winter-slow growth, which is inactive during the summer. The stem is a cáudice that can be up to 30 cm in diameter. It out a great number of intricate stems grayish. In the spring there are green leaves that are almost round and measuring up to 10 cm long. The flowers are pale pink and the flowering period extends from late winter to late spring.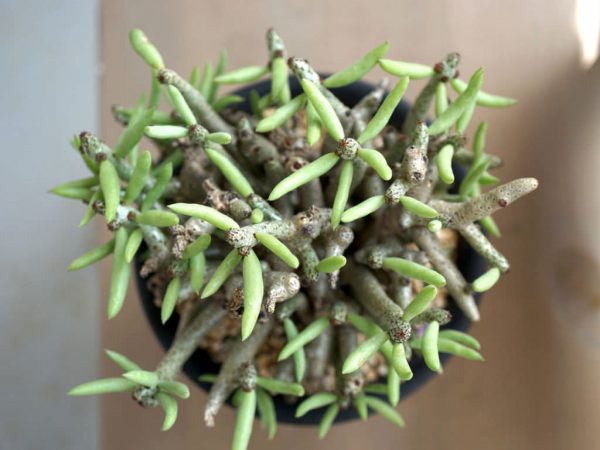 There are two varieties of this plant, one deciduous and the other evergreen. Perennials have their growth period in summer and deciduous in winter. Both require a sandy soil with good drainage and receive a good amount of sun. Stand up well to the cold and frost always have the substrate dry in those circumstances. The variety of deciduous leaves is especially sensitive to excess of irrigation losing then its leaves.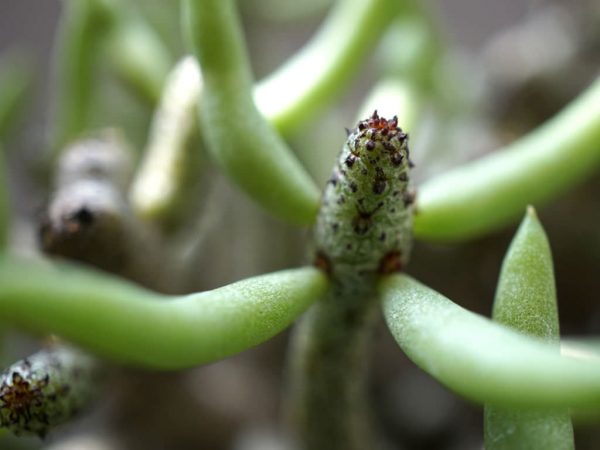 May require some pruning if you want to maintain a specific aspect. Its natural growth is quite chaotic and you can be interested to give it a concrete form. We can cultivate the Tylecodon buchholzianus both in interior as in outside provided that we respect the constraints that basic light and water.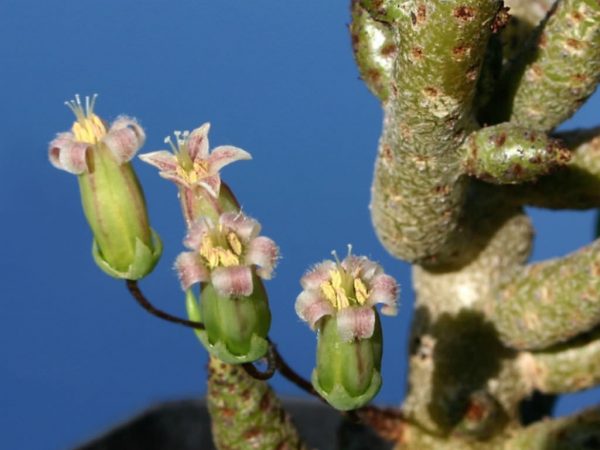 During the growth stage of the plant is enough to add a couple of times a bit of fertilizer for cacti and succulents. The main characteristic of these fertilizers is their formulation low in nitrogen. Usually we will use half of the dose recommended by the manufacturer.