The Crassula sarmentosa variegata also known as Crassula sarmentosa 'Comet' is a succulent plant of creeping growth that reaches about 30 cm in height and up to 90 cm of extension can reach their stems reddish. Its leaves measure approximately 2.5 cm and are green in the center with the edges variegados in cream color greenish.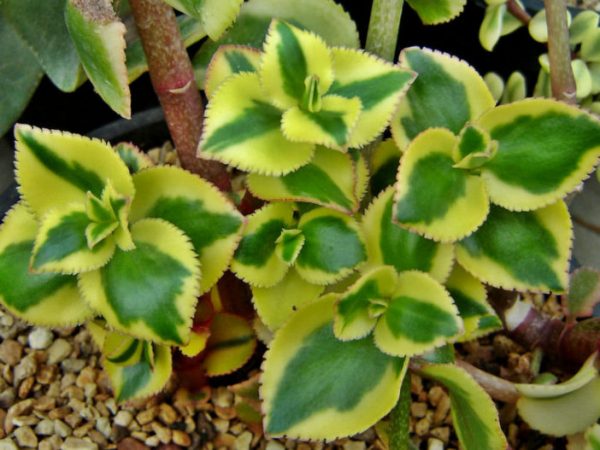 When grown in full sun, these edges take a red colour as occurs in many other crassulaceae. So if we want to keep that light tonality that we see in the photo above will have to cultivate the 'Comet' in the shade. Yes, the luminous shadow, of course. Since it is a native plant of south Africa you will need a temperature friendly so that you can thrive. Even so it can tolerate light frost but the extreme temperatures, whether cold or heat, can make them lose all their leaves and logically die.

We will need a substrate to light and good drainage to prevent any accumulation of water that it would only give us problems. It is a plant, like all of its genus, is sensitive to excess of moisture, which can rot its roots. If we have a dish under the pot we will seek to empty it after watering. The conditions of cultivation and maintenance are all equal to the rest of the crassulaceae.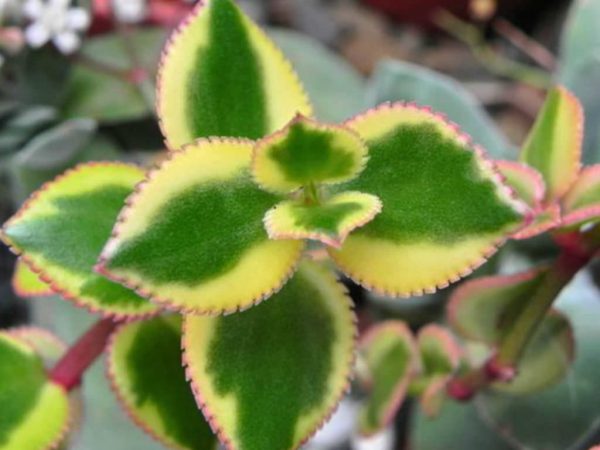 It is very easy to reproduce this Crassula sarmentosa from cuttings stalk and leaves. And also, as in the case of other plants of the same gender seek to ensure that the substrate is dry before proceeding to the change of pot if we have that transplantarla. We will examine the roots and cut off the that do not present a good appearance. We will apply a fungicide to the cuts to prevent the fungal infection, one of the most common problems that are usually presented in this type of plants.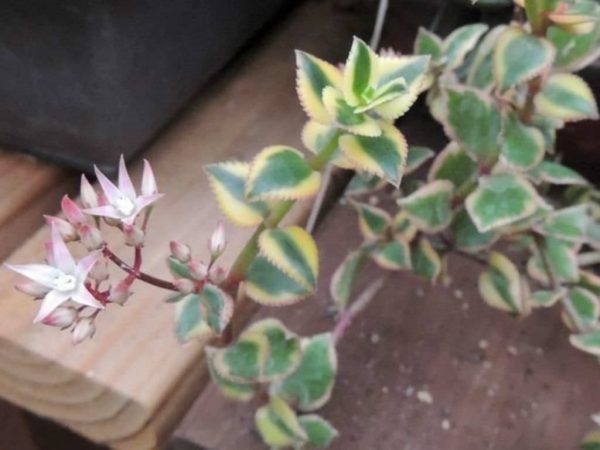 The flowers appear in terminal panicles and are white but sometimes have a reddish coloration. If you like succulents this can not miss in your collection because its leaves ovate or elliptic and serrate are quite different to what we are accustomed to see in this family.
Jardinero Sotogrande