Peperomia is a genus of plants that includes about 1000 species, between her, we want to highlight today the Peperomia sandersii. This peperomia is characterized especially by the fun design of their leaves, which resemble replicas of watermelons by that curious variegation. We are before a plant is very ornamental and crop shaded.
The peperonia, as it is also known popularly, is a plant low, of just 25 cm in height, dense foliage and fleshy leaves, and delicate. We can also use as a plant cubresuelos for under the tree, provided that it is not in walking areas as it is very fragile. The leaves show a listing of alternate stripes of silvery gray and green at the top, on the bottom are green.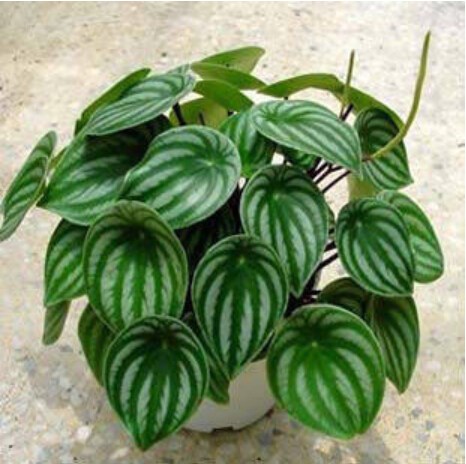 The inflorescences are very inconspicuous, cylindrical, green in color, and without any aesthetic effect. Since then it is not a plant to grow for its flowers, rather it is with those wonderful leaves that resemble watermelons. You need a bright environment but without receiving direct sunlight at any time. Can be grown indoors, provided that it receives enough light, the leaves lose their distinctive variegation and become completely green. There are some cultivars with green leaves that withstand environments with very little light.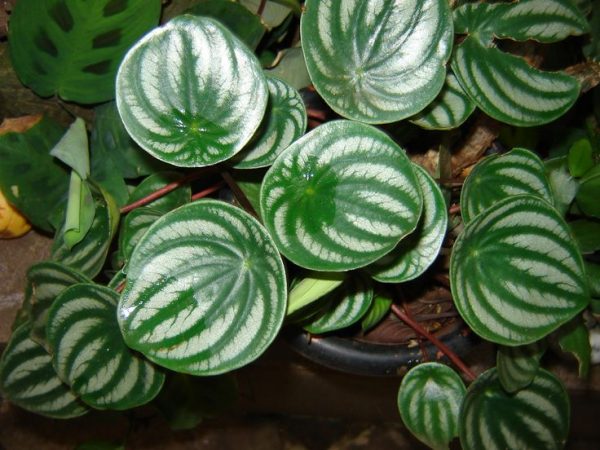 The soil should be rich and fertile and have good drainage so their roots don't tolerate excess moisture. Watering must be very controlled, but instead the environment should be damp, not doing anything bad to spray its leaves with water. In the spring and summer regaremos only when the substrate is dry and in winter, beat even the frequency of irrigation. Being a tropical plant, originating from Brazil in particular, does not tolerate the cold. The temperature should never be lower than 13ºC, being the optimum in a range between 24ºC and 16ºC. Generally, the method of propagation most widely used with the Peperomia sandersii is the division of the kills while maintaining its complete structure, i.e. roots, stems and leaves. It can also be reproduced by cuttings of leaf or shoot vegetative.