Unlike sprouts, tender shoots, also known as microgreens, present stem, and two cotyledons, and according to the plant concerned until two leaves final. Another difference is that we need a support for the growth and need light and less moisture to the sprouts. Here we want to show you a crop of interesting microgreens corn. They are very tasty, sweet and have a very pleasant aftertaste to sweet corn.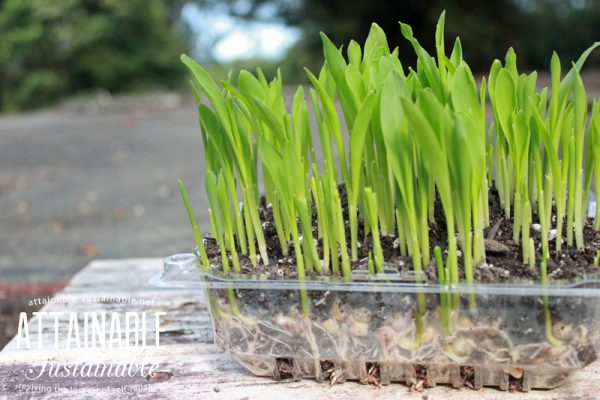 We will need for our culture:
a tray of clear plastic with lid
substrate for pots
corn, organic or ecological cultivation
It is important to note what the maize of organic farming to avoid use of seeds of traditional crop that are usually treated with chemicals and are not healthy. We can also use logically corn consumption as the popcorn kernels. Trays of salad, or that usually contain various products we serve to our culture.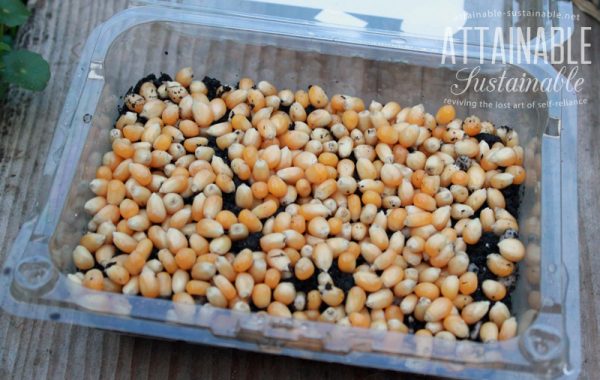 We filled the tray with about 5 cm of substrate and then we put the seeds of corn above as we see here in this photograph. Now we cover the corn with a layer of substrate of about 2.5 cm thick. We water and cover the pan with its lid. This will allow the substrate to retain much moisture. Place the tray in a sunny spot and put something underneath to absorb the excess moisture. If the tray does not have them already it is advisable to make some drainage holes.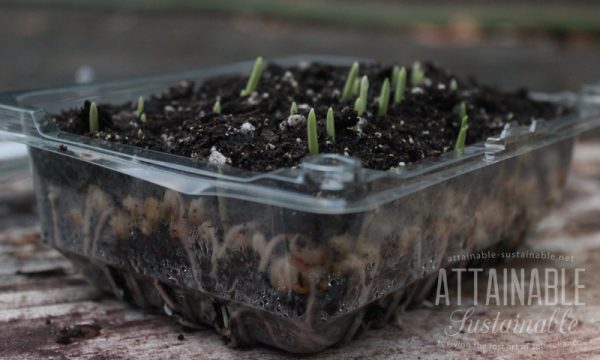 To the 2-3 days we will start to see the first shoots. Remove the lid for the buds have enough space to grow. In two or three days the sprouts will reach 5-7 cm in height and will be ready to be harvested. It is not good to let them grow more because you will begin to lose the sweetness and freshness that make it so attractive to the palate. We cut the buds with scissors and in a few days the seeds will sprout. We may as well make a second harvest. The sprouts can be used in the kitchen to accompany dishes, sandwiches and salads. The crop of microgreens can be done all year round although this is more attractive in winter when there is not an abundance of vegetables.