In your house you can enjoy the delicious and delicate berries of the moral. We all know this tree, because on some occasion we have had to pick up their leaves to feed the silk-worms and who has not been brought up at some point in your life silk worms?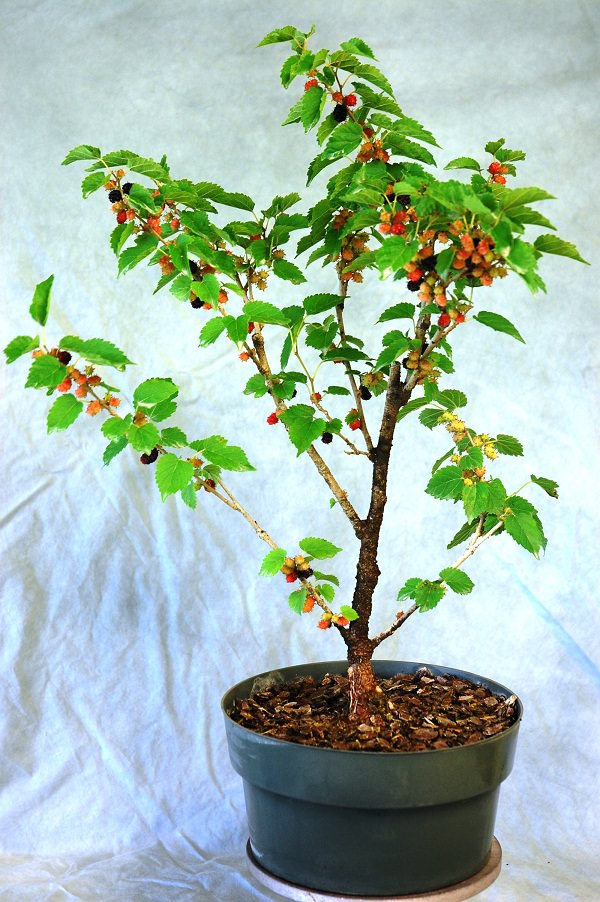 So if you have had the opportunity to taste the blackberries sure you will have a good recollection of them. It is difficult to find them in the market for its great delicacy, especially when they are ripe and sweet, are very difficult to transport. If we cultivate your morality on your terrace, patio or balcony you can enjoy again these tasty fruits. The moral is a small tree that can reach a height of about 10-13 meters in ideal conditions. This fact might lead us to think that it's going to be impossible to cultivate it in a pot but it is not so. The moral is a tree that can grow in very different conditions, and it supports well pruning. In addition, there are cultivars that do not exceed 2 metres in height. In conclusion, we're not going to have any problem to grow a mulberry tree in pot.

Where grows this tree is in the temperate, mediterranean or subtropical. There are varieties of red fruit, black or white, although the berries sweetest are usually the black. To start the cultivation of the moral in the pot it will be best to purchase a copy of already grafted in to our garden center as usual. Could you plant from seeds but it would need between 5 and 9 years of age, more a graft in-between, to get to have fruit. By planting a specimen that is ready in one or two years we will already have production. Another way to reproduce the moral is by cuttings. Although there is great variability in the success of their rooting depending on the variety of mulberry we want to play.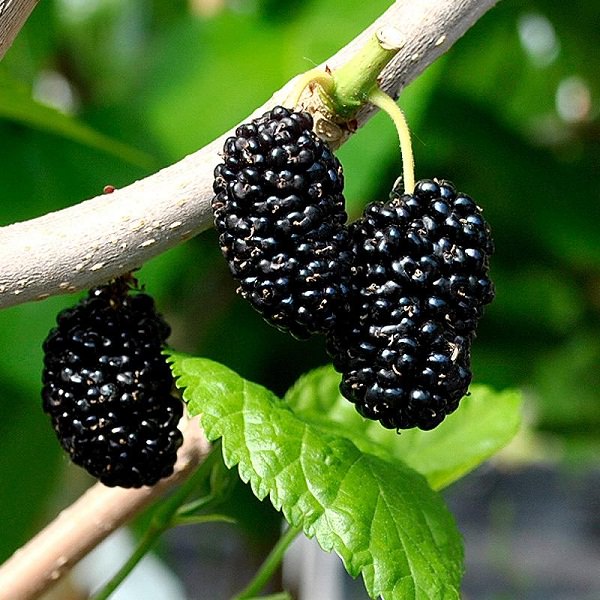 You will need a pot of 30-35 cm in diameter and the same depth to begin with. After depending on the cultivar and the space you want to give to the tree will be changing to pots of larger size. Will pick the location most luminous, sunny and with better air circulation throughout the house. In warmer places it will not go wrong with a bit of shade during the central hours of the day. The soil should be slightly acid, or neutral, and rich in organic matter and have good drainage. The watering must be regular and abundant during the first few months after the cultivation. When the tree is seated lengthen the watering, we will wait until the soil has the upper layer, about 2.5 cm, dry.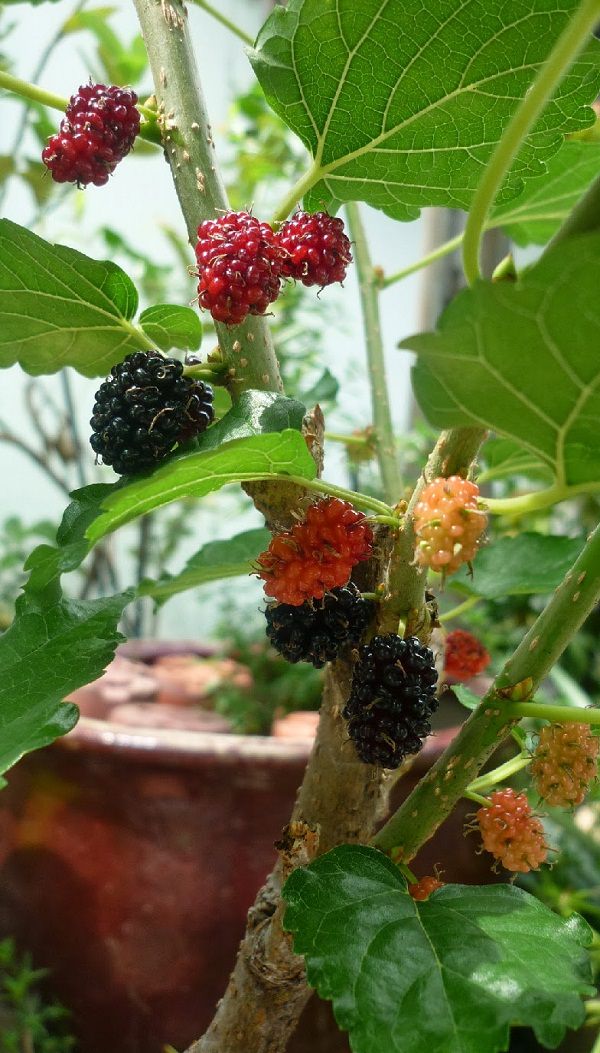 In the growing season we will add a bit of liquid fertilizer to the irrigation water every 10 days more or less. We can also spread a layer of compost or manure curing. The compost tea also works very well. Although pruning is not essential as we cultivate a moral in container we can do it when the tree goes into a resting phase. Winter is the best season to do this if we live in a place with a temperate climate. The diseases most common of the mulberry tree are the fungal and root rot when we have not secured good drainage. You can also be attacked by white fly, mealy bugs and red spider. The harvest of the moral, the mulberry, we will be able to make it from late spring until late summer. The berries are very attractive to the birds so if you have a rooftop or on a balcony we will have to take measures to protect them.