Parsley is an ingredient present in many recipes dining in our kitchen can never miss. Grow parsley in a pot is also very easy and since then is an herb that we are going to take a lot out. Let's see therefore how we can grow a pot of parsley at home.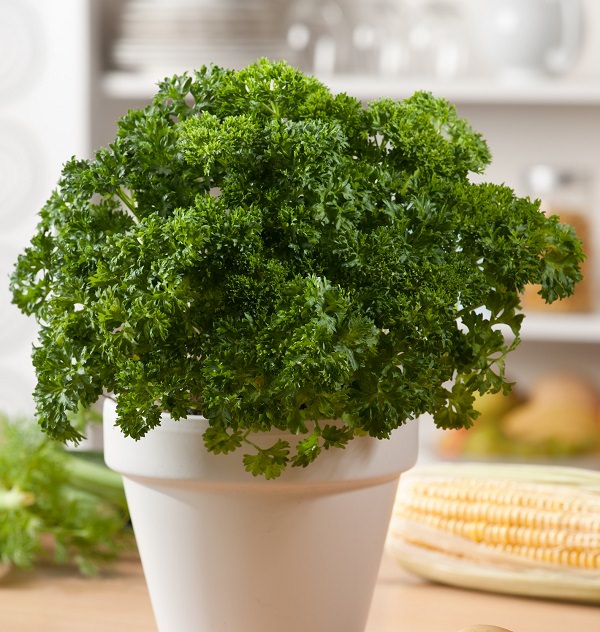 The time of sowing of parsley will depend a lot on where we live. If we do it in a place of cold climate it is best to wait to that time will be good, some 6-10 weeks before the last frost provided it is the best time. On the other hand if we live in a warm place, the best time to grow parsley is after the heat of the summer, into fall and even winter. The seeds of the parsley are famous for their slow and low germination rate, so have patience. It can take about 6 weeks and even more in doing so. If you let the seeds of parsley soaked in water overnight before sowing greatly improves their germination. Plant 1/2 cm approximately of depth. The ideal temperature for the germination of the seeds of parsley is between 15ºC and 27ºC.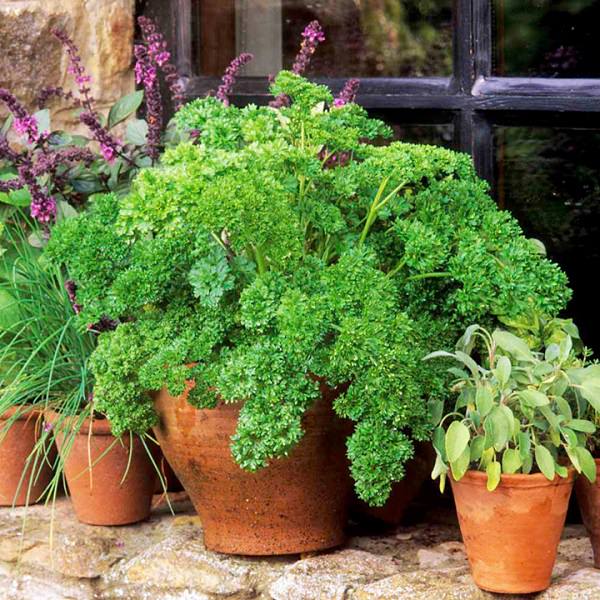 There are different types of parsley but the most cultivated are three, flat-leaf parsley, or Italian, parsley curly and parsley Hamburg or tuberous. Flat-leaf parsley is perhaps the most well known and the most used in cooking, its flavor is more strong and sweet. Need the space and is the most tolerant to heat. Parsley, curly in change is of a milder taste and is used especially in salads and as a decorative element in dishes. Growing by less than smooth. Parsley Hamburg is less well known, and it is cultivated mainly for its roots that can be used as food, while its leaves are used as a condiment. Parsley is a biennial plant but is usually grown as an annual. In the case of the let's grow as a biennial, we'll need a bigger pot.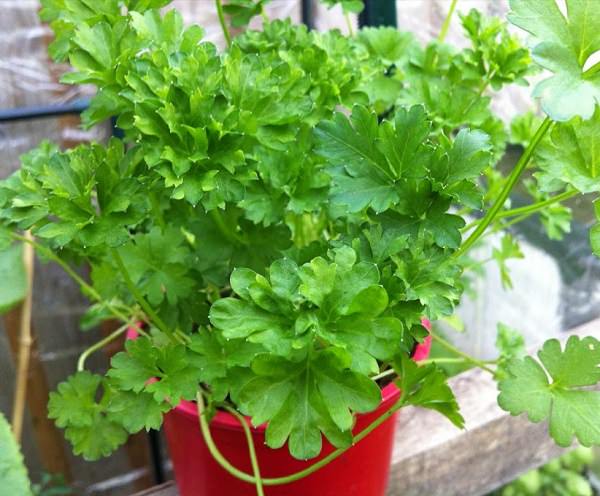 The place where we install our pot with the parsley will depend on where you live also. If we do it in a place of cold climate keep the pot in a place in the sun or partial shade. And if you live in a warm place you have to have the parsley in a location with partial shade and seek, above all, that do not receive sun exposure during the central hours of the day. The substrate should be rich in organic matter and have good drainage. Soil slightly clayey and with a good amount of manure or compost, one part for every two of earth will be ideal. As for irrigation and never let it dry out the soil so we must maintain a regular watering so that the parsley does not suffer. If the soil is rich in organic matter do not need to use fertilizers with the parsley.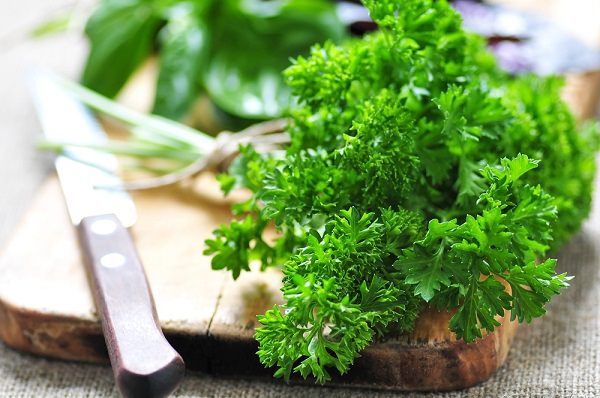 Regularly monitor and cut off in his case the appearance of flowers, we are not interested in them but the leaves. The diseases most common of the parsley are the leaf spots and rot. It is important to ensure that you do not have too much water. Insects that may attack the parsley are aphids, mites and various types of worms. Monitor regularly to prevent their proliferation. With the typical temperature of a home we can grow parsley all year round. In warmer areas if we want our parsley stamina the summer we need to keep it in a cool and shaded and where you do not get more than 3-5 hours of sun a day. And that you don't miss the water of course!