The genus Ruellia belongs to the family of the Acantáceas and offers us exemplary as this ruellia blue or Ruellia coerulea. This plant-a little less than 1 meter tall you can plant it in different soil types, even next to the pond. This perennial plant is native to America and is found easily in Mexico, Brazil, Argentina and Uruguay.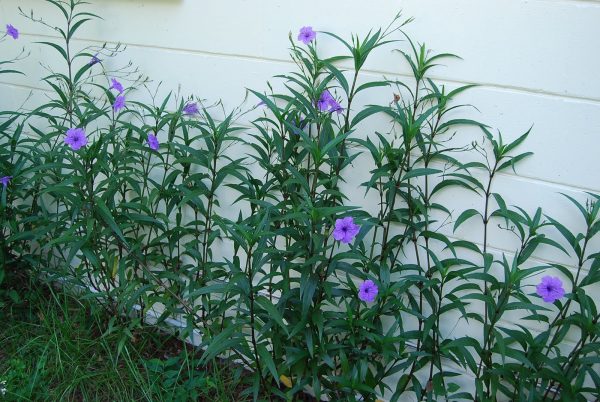 The ruellia is a plant very rustic and resistant, easy to grow, as we will see below. Their stems are straight, and their leaves lanceolate. Are of a deep green when the plant is grown in the sun they take on a metallic hue. We can also find varieties that do not exceed 25 cm in height. The flowers of the ruellia are terminals and with a flared shape. In addition to blue can be white or pink. It is a very versatile plant that can be used in pots or in the ground, and even to decorate our pond as we said earlier.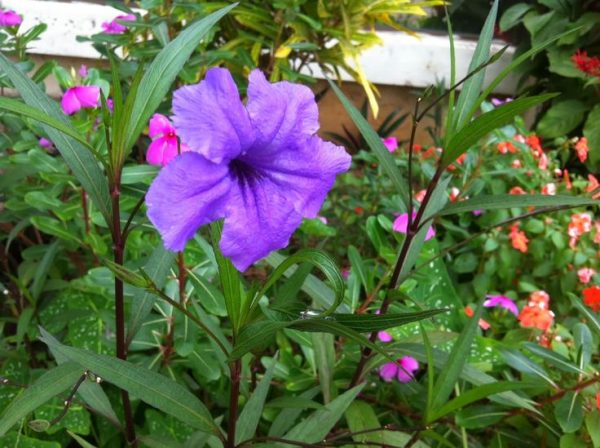 The ruellia blue can be grown both in full sun as in partial shade. You do not need a great depth of ground, but it is rich in organic matter. The irrigation must be constant. Although well tolerated by the flooding also withstands short periods of drought. When grown in flooded areas to monitor the possible presence of fungal diseases. Is usually advise the impingement of the tips for the plant to settle and have more effect face flowering. After the first flowering is also advisable to prune.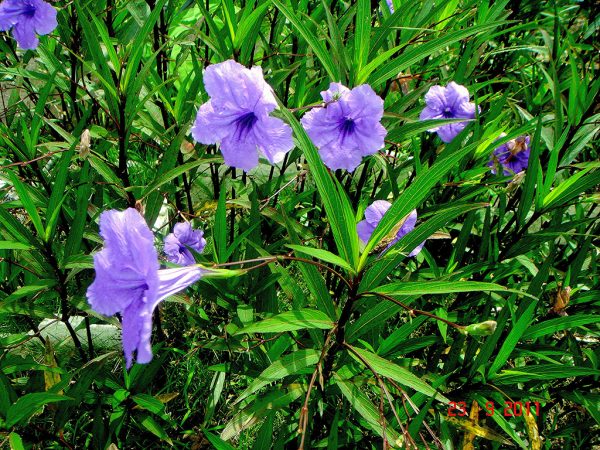 Fertilization should always be organic because it tolerates very badly the excesses of fertilizer that can kill her with ease. Can also be grown indoors if you bring to a warm temperature and the humidity of the room high. The playback can be done by three means, seeds, division and cuttings. It is very easy to reproduce by cuttings as they have a high rate of success.
If we want to grow this plant here is a good recipe for soil. Four parts of substrate of organic-based, one part sand and one part farmyard manure cattle. If you buy the plants already available in a garden center, it is recommended that you remove the wrapping of the root ball to grip better to the floor. The hole where the plant should not be larger than the root ball, especially in depth. Then water abundantly.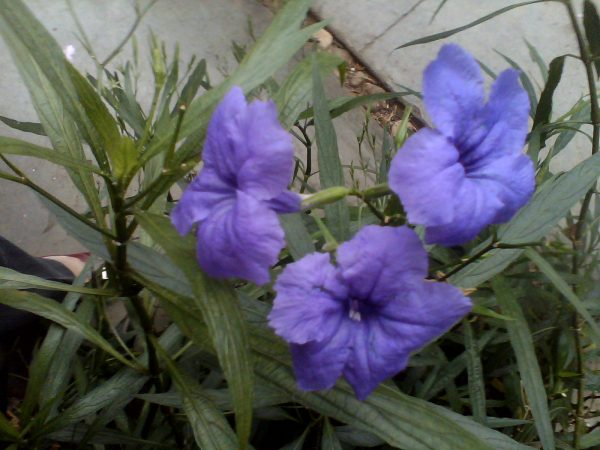 Even being a plant very easy and durable is the need to address their specificities. After flowering, it is important to prune the plant to the following year, outbreak new and with force. The fall is the best time to perform this operation. The pruning will consist in cutting a few 10 cm, all stems and branches. In the winter we'll take a little bit of fertilizer around the stem of the plant. With 20 grams per plant of a formula NPK 4-14-8 will be more than enough.