This plant sort of creeping growth is, in addition, names such as mesem or mesen red, and cat's claw. Its scientific name is Lampranthus spectabilis , and is originally from south Africa. The genus Lampranthus is composed of more than 250 species with growths quite distinct.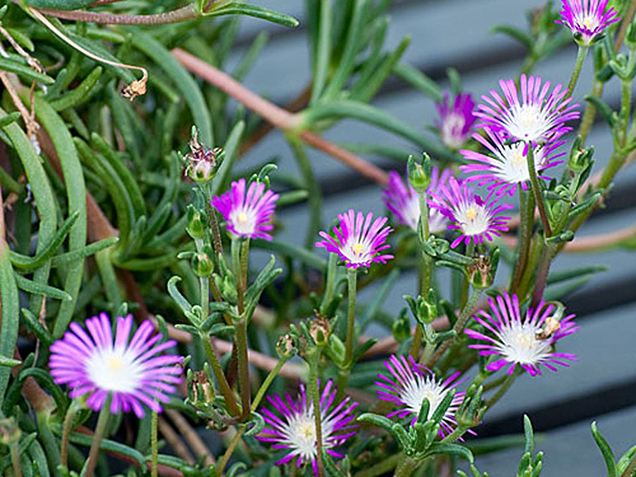 The species which concerns us does not lift more than 25 cm from the ground, but has a phenomenal horizontal growth and can cover areas of land that are quite large. The leaves are fleshy and triangular, slightly curved.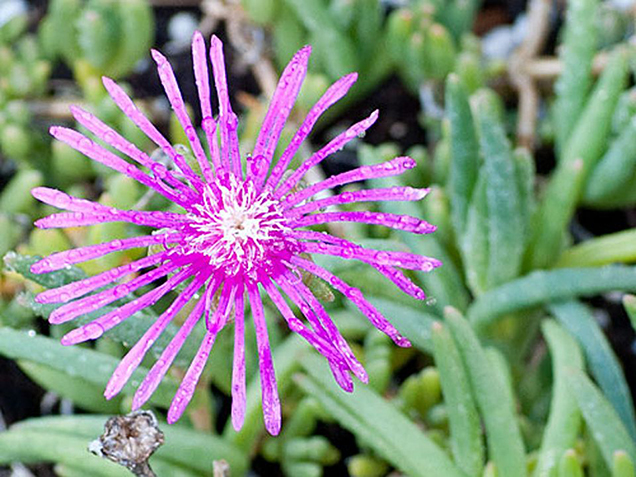 The flowers can be purple or red, although you can also find currently cultivars of white flowers, yellow or orange. The flower opens with the sun and has a diameter of about 4-5 cm In summer the profuse flowering can reach to cover the entire plant.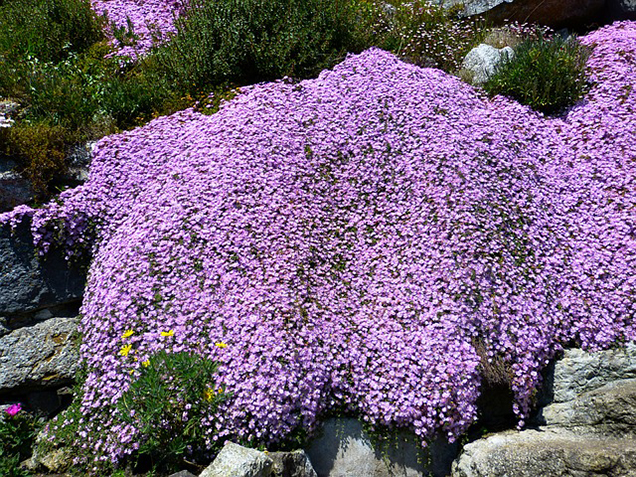 Needs a lot of sun and a porous soil. It is a plant that grows well on slopes and tolerates it extremely well in the drought. This makes a plant excellent for slopes and difficult areas with a lot of slope and poor soils and dry conditions.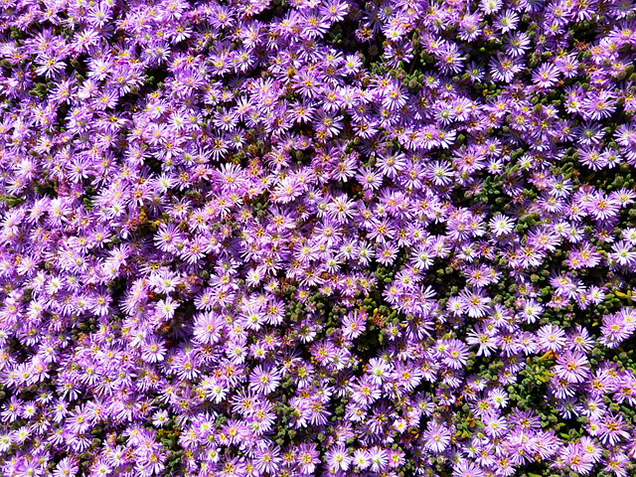 With their origin and characteristics, we can deduce that it does not tolerate anything well cold or high-humidity conditions. Can withstand light frost of short duration. It tolerates a maximum temperature of -7ºC. In case of prolonged frost and very strong and the rains of the same characteristics, the plant can rot easily.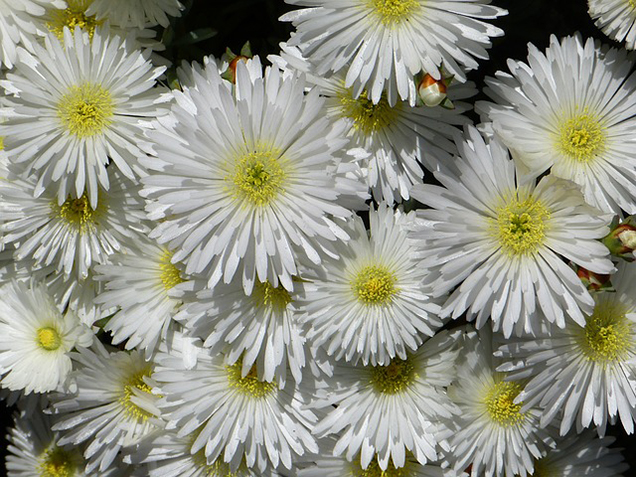 The flowering of the lamprantus lasts 21 days in summer. Also can be grown in pot. In this case we will ensure an excellent drainage to not cause any problem. The lamprantus is a hardy plant, provided that we respect their meagre water needs and develop in a warm environment, that does not usually have problems with pests.