The herb lemon or citronella, also known by its English name, lemongrass is an herbaceous plant that we can use both as ornamental as aromatic. On both sides, is a plant with great potential and obviously a use does not exclude the other. The Cymbopogon citratus belongs to the family of Gramineae. It is native of southeast asia but today is grown commercially in subtropical areas and tropical from all around the world.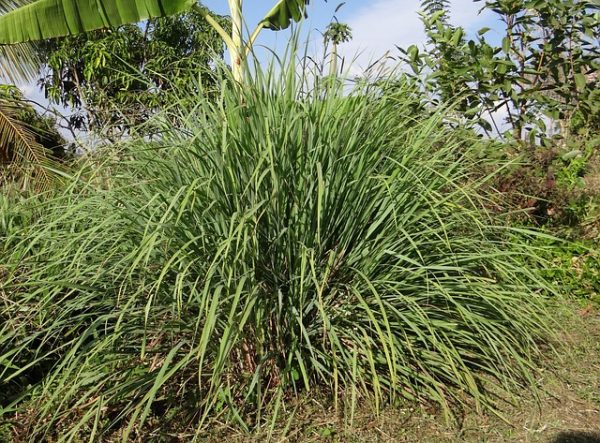 The lemon herb is a plant that needs direct sun and mild temperatures to live, does not tolerate frost so if you live in a place of cold climate will be better to cultivate it in pots, and thus to be able to resguardarla covered during the winter. Needs a rich soil, fertile, and have added manure or any other organic matter, previously to its cultivation.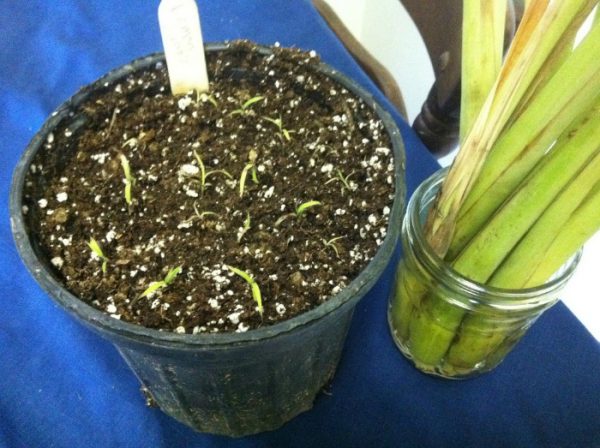 Although you can sow it from seed and it is much faster to do it by cuttings. We can take advantage of the stems, which are sold for use in the kitchen and so we will have the plant ready in very little time. The seeds are sown indoors in late winter and put it in place warm and bright. When the seedlings are able to manipulate the plant in sets of three in a small pot and we will put them on the sill of a window.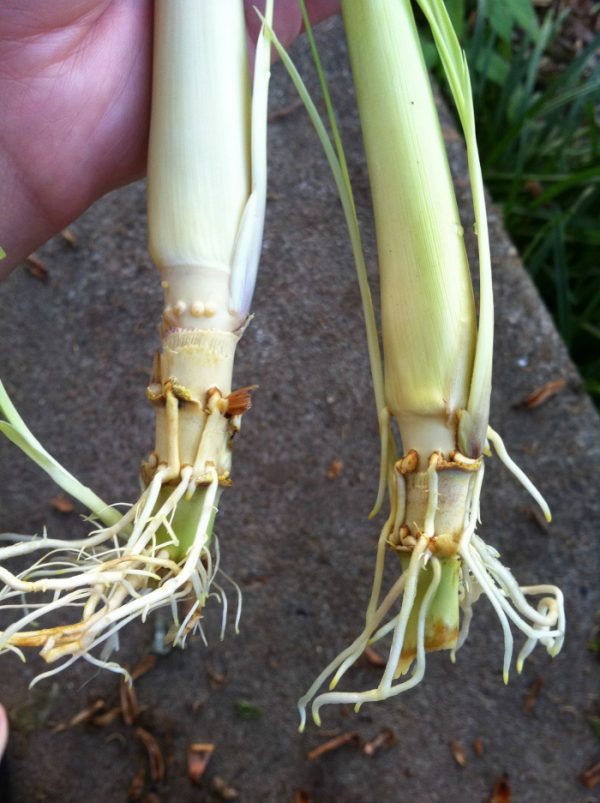 If we bought stalks of lemongrass, put it in a glass of water in a place with light. The roots will take a few weeks to appear, and in the meantime we will have to change the water several times so that it does not rot. When the stems already have some roots, cut off the top and plant in a new pot with new substrate. Every 15 days you can fertilize with a little bit of compost or worm castings. The watering must be regular and abundant.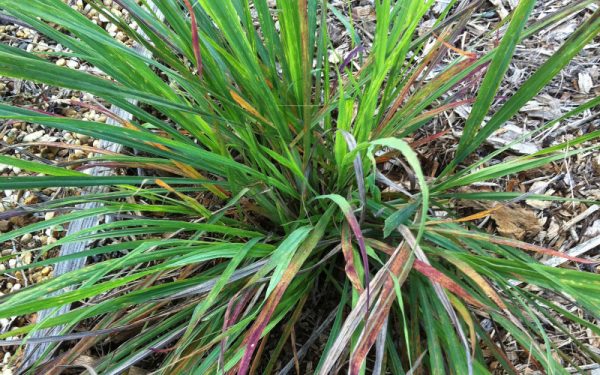 At maturity, the plant develops new stems. If we cultivate in pots will need to be transplantarla when the roots stick out through the drainage holes. The setts can be launched to reproduce the plant. When the lemon herb is great we can also reproduce by division of the clump. In asian cuisine, especially in thai, it is a great use of lemon herb. It is used to give flavor to the rice, just finely chop a stalk of grass, lemon, putting it in a bag of muslin and add it to the cooking water of the rice. It is also used in a large number of recipes both in soups, meat dishes, fish or vegetables.
Citronella is extracted from the essential oil that we all know to keep mosquitoes away, the plant may also have this effect. It has digestive properties and it goes very well for treating flatulence. Infusion is also used as a febrifuge. Interestingly, although keep mosquitoes away, it is able to attract the bees, which is why it is used in beekeeping to retrieve swarms.