The Achimenes grandiflora is a plant of the family Gesneriaceae which includes plants as well known as the african violet. It also gives us with a fantastic tubular flowers of intense violet color. It is a plant rizomatosa of creeping growth. Fact that gives a special place to mount baskets or hanging pots as it will allow us to better exploit its growth.
However it can be used both in crop in the ground, in flower beds or rocky outcrops or in pot cultivation. In any technique in which the use of your fall, their foliage and their showy flowers will not leave anyone indifferent. It is a native plant of north America, especially of Mexico, so you will need a temperate climate to live well in the outdoors. Its leaves are small, oval, and of an intense green hue.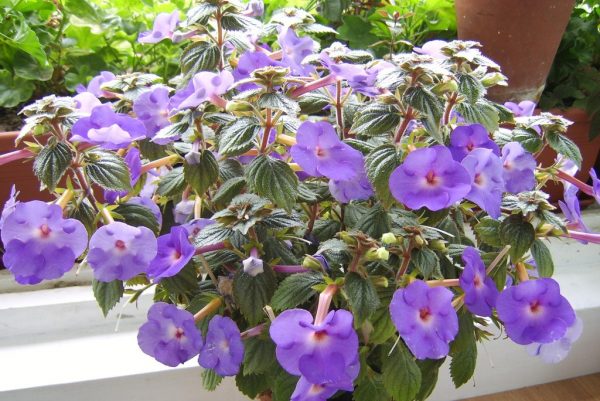 This herbaceous plant perennial reaches only a height of about 15 cm due to its creeping growth. Their rhizomes are also not very long, about 2.5 cm, although very abundant, and each one comes out a stem. We can find varieties with blooms in white, pink, red, and yellow in addition to violet more or less powerful than we see in the pictures that accompany.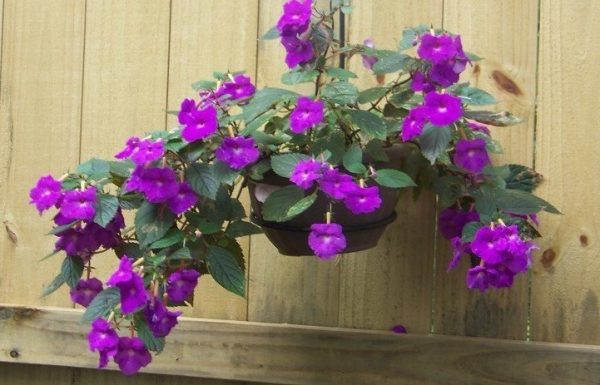 The ideal location for the cultivation of Achimenes is a place that receives sun early and late hours of the day but it's got some shaded during the central hours of the day. The sun is strong, apart from drying it will cause the plant to lose colour. The soil should be loose and sandy, with very good drainage eup for the plant not the soil that retain the water. Must be a soil fertile and rich in organic matter and provide you with regular watering and constant, therefore you need to always have a slight degree of moisture. Logically after the summer there will be that space more watering until the following spring.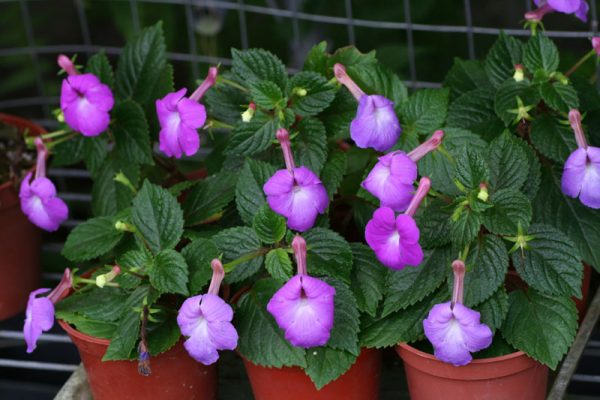 The rhizomes of the plant can be left in the earth or unearth them and store them in a dry place during the winter. In this station will be the best time to carry out the division of the rhizomes, and to prepare new pots or places of cultivation with them. During these cooler months of the year, we have to be careful, when we water the plant, do so with warm water, never cold. In the winter, even to the end of the same, the Achimenes will begin to sprout again. Its flowers although they are not very durable, a few days only, in contrast, are of constant occurrence throughout the spring and summer.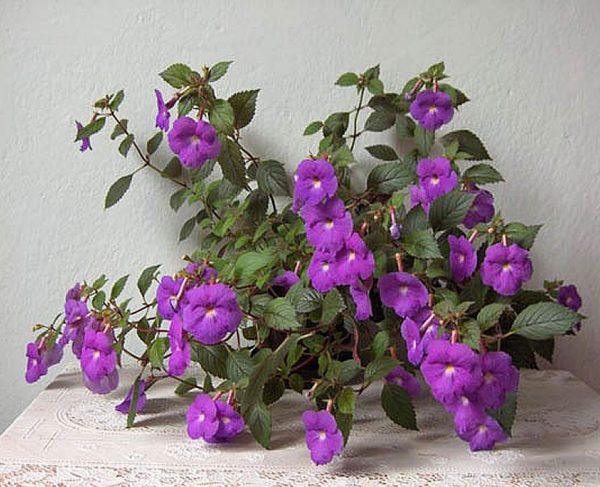 When you plant the rhizomes need to do it to a depth of about 2.5 cm And what we will do at the end of summer or early fall. Between 6 and 8 rhizomes per hole or pot is the number that is usually indicated. When the Achimenes begins to sprout it is advisable not to expose it to temperatures lower than 15ºC and ensure that it does not receive direct sun. It is a plant quite delicate but if we focus on its peculiarities will give you with their foliage and flowering unceasing.