We tend to think of flowers as a component of the spring, and yes of course that many plants can only be planted at this station, but we can also cultivate plants that flower in winter. And what we're going to see next. If you live in an area of mild climate that has no winters very hard, we're going to show some of the species that you can plant this winter.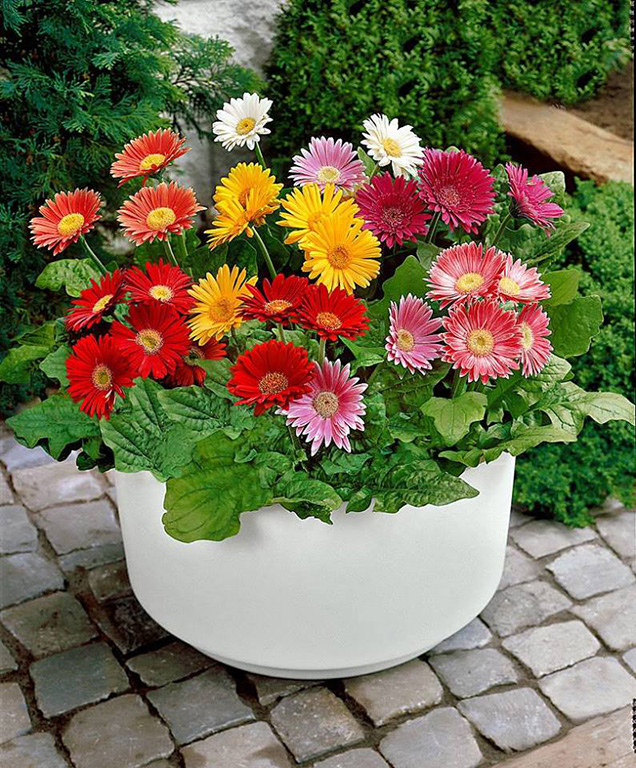 Generally, the flower plants for a winter garden can be planted from autumn until late winter. So we'll start the spring with very good standing, and with our pots and the garden bursting with flowers.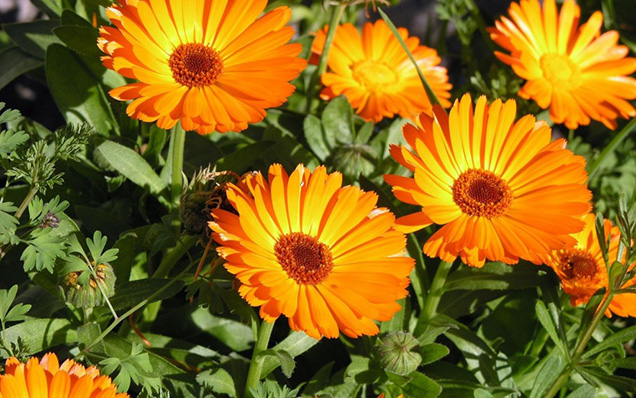 Calendula (Calendula officinalis)
Its flowers have a yellowish color but many times can get to be orange with the passage of time and according to the crop. The similarity of the marigolds with the daisies is stunning, even because their petals are almost the same format. It is a plant very used in landscaping. Need a lot of sun, fertile soil and regular watering to support the cold of winter.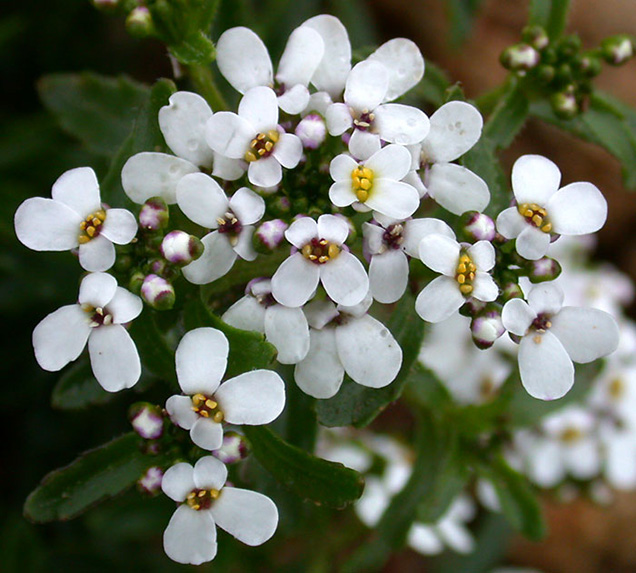 Carraspique (Iberis Amara L.)
This species survives at very low temperatures and grows well even in the cooler seasons of the year. In early spring the stems and the leaves start to reproduce in a very fast way. Although the species is truly suitable for even extremely low temperatures. Can reach up to 40 cm in height and has leaves long and narrow, its flowers are white, purple, red, pink, and violet. Should be planted outdoors with good sun exposure. The soil for cultivation must be very well drained and fertilized and watering should be regular. So, the flower will grow in a healthy manner.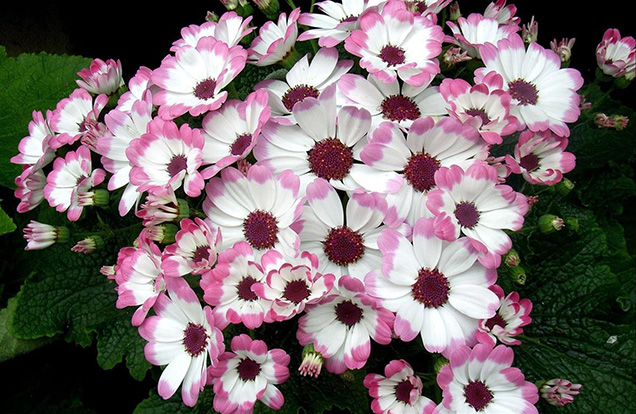 Cineraria (Senecio cruentus)
The cineraria is a flower perennial, and has a very strong color, ideal to decorate and stick out among the flower beds in your garden. This plant belongs to the family of the Asteraceae and grows to about 60 cm in height. We will plant it in a location with partial shade and regaremos on a regular basis. The soil should be rich, it is advisable to fertilize before planting and having good drainage.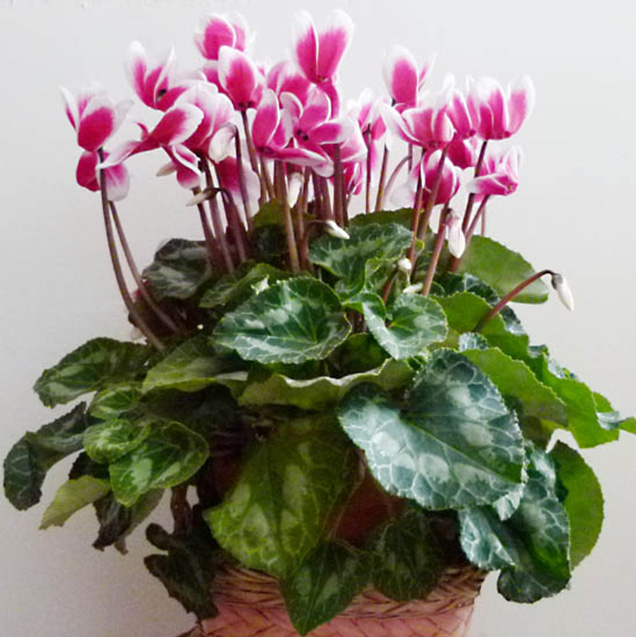 Cyclamen (Cyclamen persicum)
She belongs to the family of the Primulaceae and is very commercialized. It is very decorative and you can leave the garden with a gorgeous look. Their green leaves and the flowers of a vivid red or pink, are contributing to this. Can be used on the exterior or in the interior of the house, although in this latter case there are to watch out that do not pass heat, but turn yellow their leaves and drop. To cultivate the flower it is necessary to have a soil rich in organic matter still need frequent watering. Grateful to have a humid environment and plenty of light.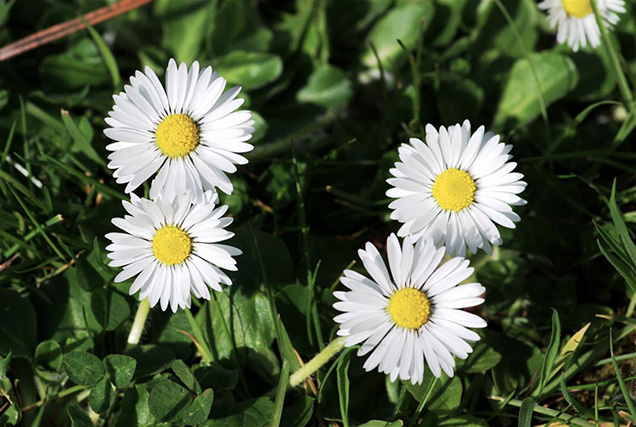 Daisy-common (Bellis perennis)
This well-known herbaceous florífera and perennial need a location that's very sunny or with a little shade. The soil should be rich, well-drained and enriched with a good prior intake of organic matter. It belongs to the family Asteraceae.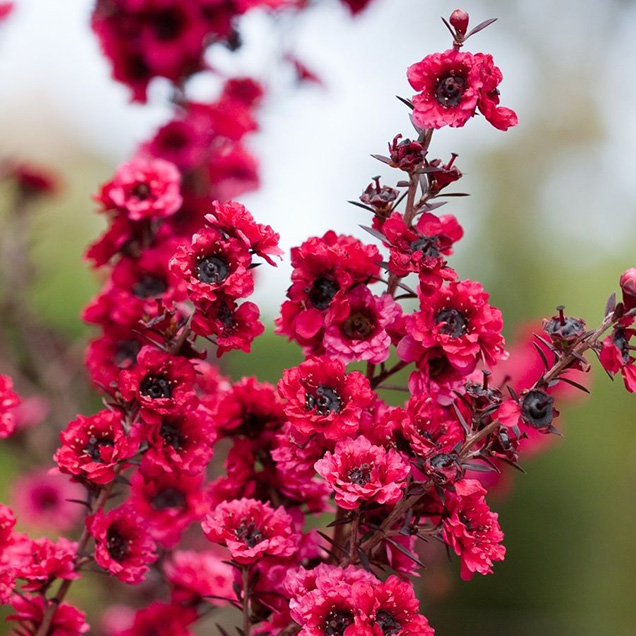 Leptospermum(Leptospermum scoparium)
Also known as manuka or tea tree, is a shrub that belongs to the family of the Myrtaceae, and has its origin in New Zealand and Australia. It is of upright carriage, and presents a delicate appearance in addition to being very florífero. It is well appreciated as a bonsai because of its flowers and leaves are very small. What we will plant it in fertile soil and rich in organic matter. We will be very regular with the watering, especially in temperate and warm as it does not tolerate the heat well.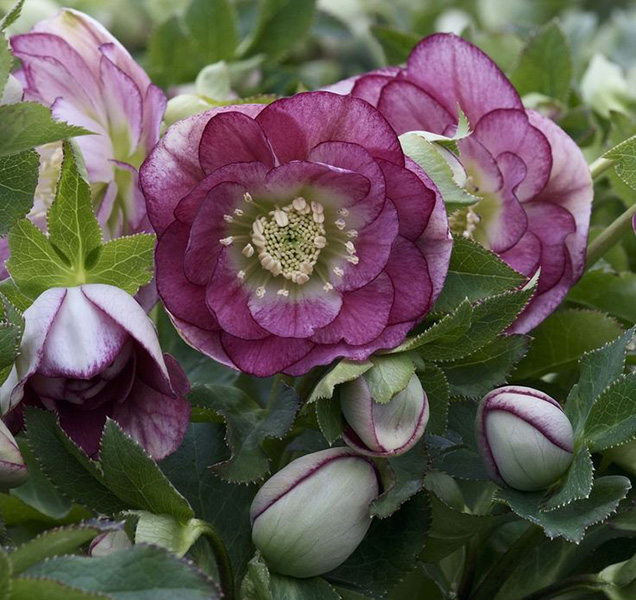 Heléboro (Helleborus)
The heléboro or Christmas rose belongs to a botanical genus that contains over 20 species of perennials and deciduous. They are grown for their ornamental value and is also an excellent cut flower because of its long duration. Should be planted in a place where it is well protected from the cold air of winter. You must be careful with children and pets because many species of heléboro are poisonous.