Sometimes in our crop of courgettes is not come to produce fruit, and can frustrate a bit. But we must not despair because the zucchini, like the rest of the cucurbits, they have the advantage that they are distinguished very well the male flowers and the flowers female. In this way, we can polinizarlos manually to produce fruit.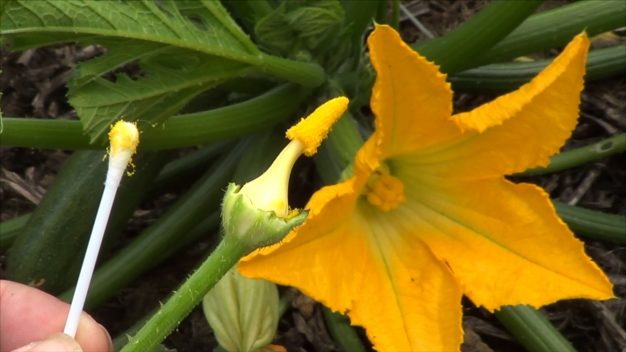 This work typically do so for the bees and other pollinators, but if we have a garden in the city or come to us a few bees to the garden, we can use this technique.

The first step to pollinate manually is to distinguish the flowers of the plant, in this case always will be equal to the female flower is the one that contains the fruit just behind the flower and the male flower comes out after a small stem, very fine, even so watching the video you will be able to distinguish them easily without getting to equivocaros.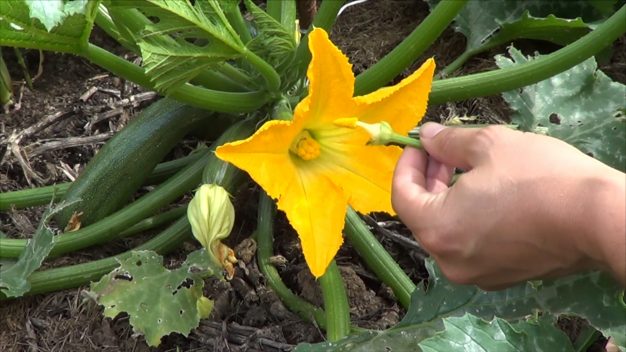 You can also use the hand-pollination when we have a few plants and we bloom out of season flowers female and the male flowers, in such a way that we can retain the male flower in the fridge while you do not leave the flowers female.
When we want to get seeds from zucchini squash pure, without which we hibriden it is also important to use the polinizacion manual and cover the flower so that it does not cross or simply to increase our fruit production, though this last is dangerous, so that the plant will not be able to keep all of the fruit and can damage and failure to thrive.
[youtube
Jardinero Sotogrande