With the air plants we can carry out many decorative projects. We have collected here the ones that we have found to be more attractive and that you can help decorate any best space of your house. When we talk about air plants we are referring to any of the 650 species that comprise the genus Tillandsia. They are epiphytic plants that do not need substrate to live in, in fact, its roots only have the function of supporting the plant, generally on the trunk of the trees. The nutrients and moisture absorbed from the atmosphere through their leaves.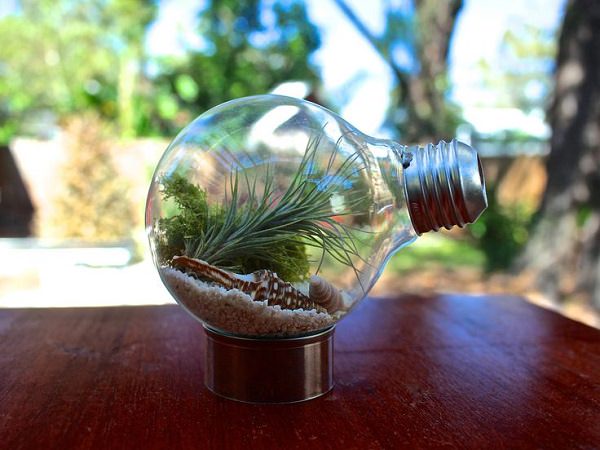 They tend to be small plants and very resistant. They prefer warm temperatures in the shade because they cannot tolerate the direct sun. Put a tillandsia inside of a light bulb with a little moss and some shells is a good way to decorate.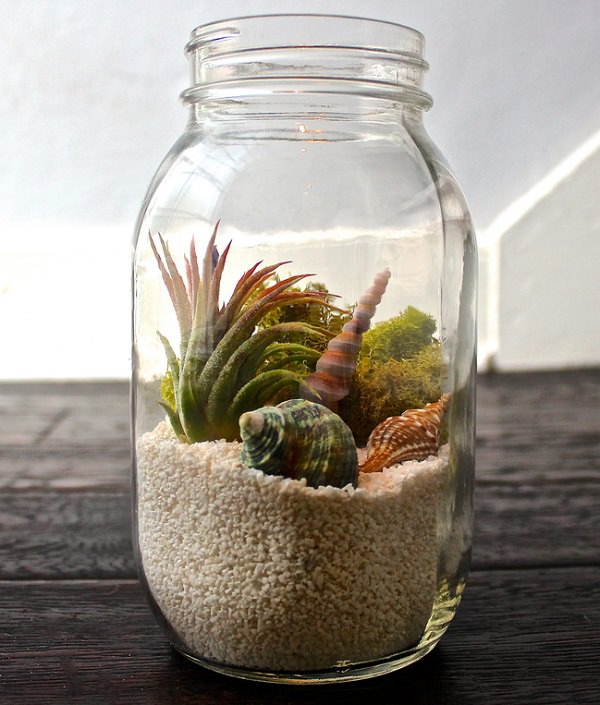 If we want to make it easier to serve us even a glass jar fill of coarse sand or fine gravel for example and the decorative elements that we want.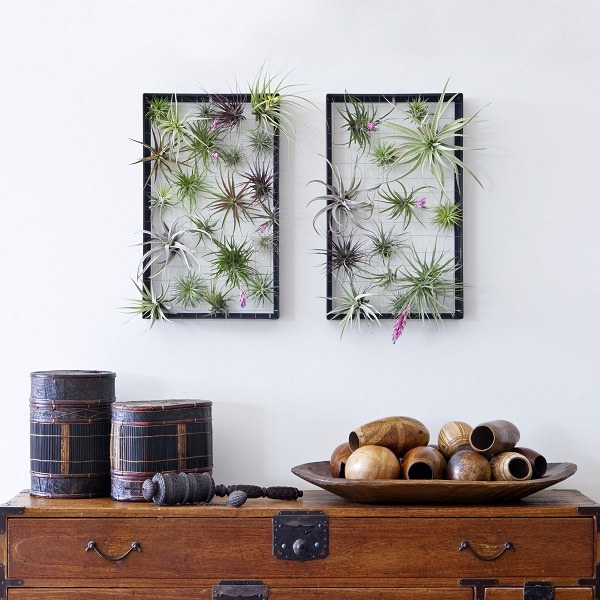 Also will be very good in a frame with wire or twine webbing to attach the various copies. They can be hung on the wall and does not occupy almost space.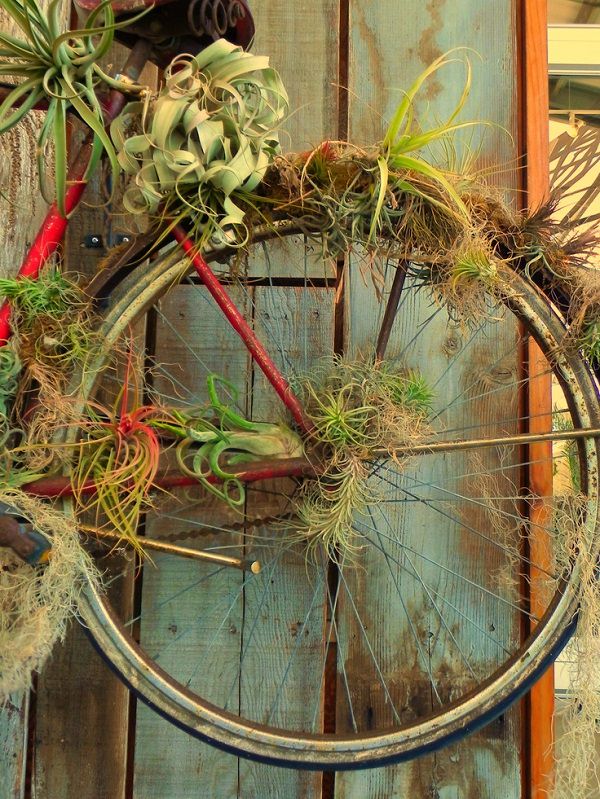 Here we see how it has taken advantage of an old bike as a stand for a great collection of air plants.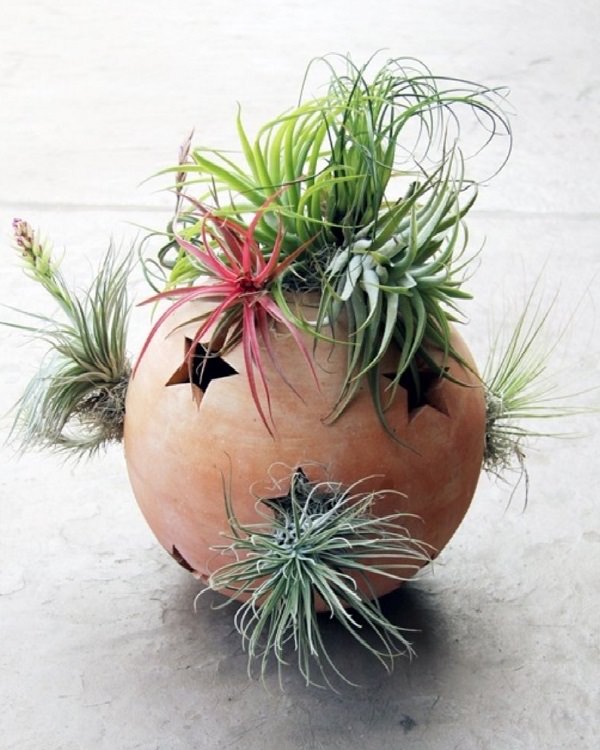 Ceramic pots or clay as original as it can be a good support to place our tillandsias.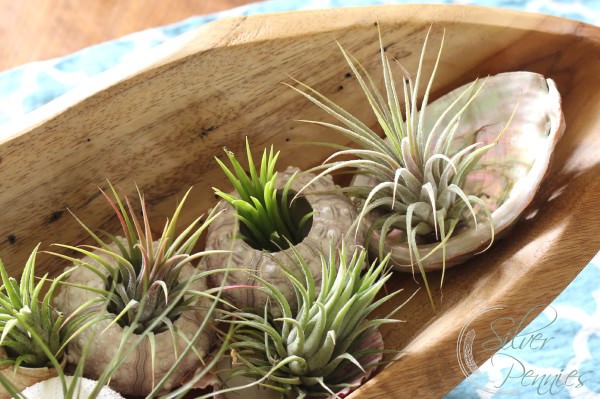 The truth is that they combine very well with any material, organic or natural. Here we see in shells and skeletons of sea urchin and arranged on a wooden tray.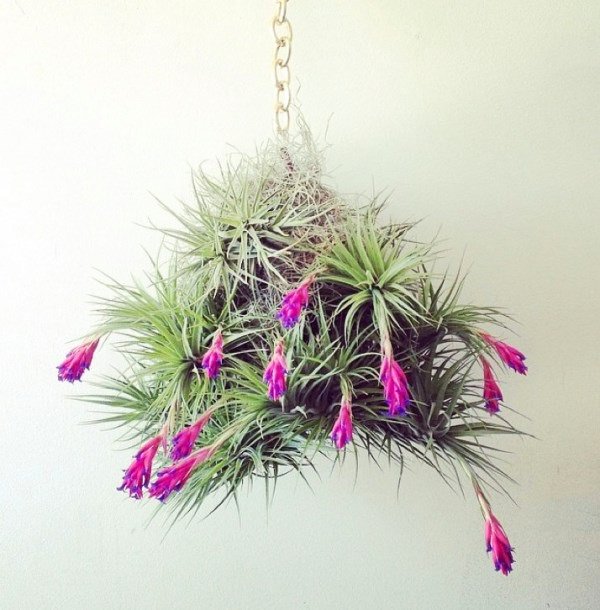 Hanging baskets will be very good also, or forming a sort of kokedama.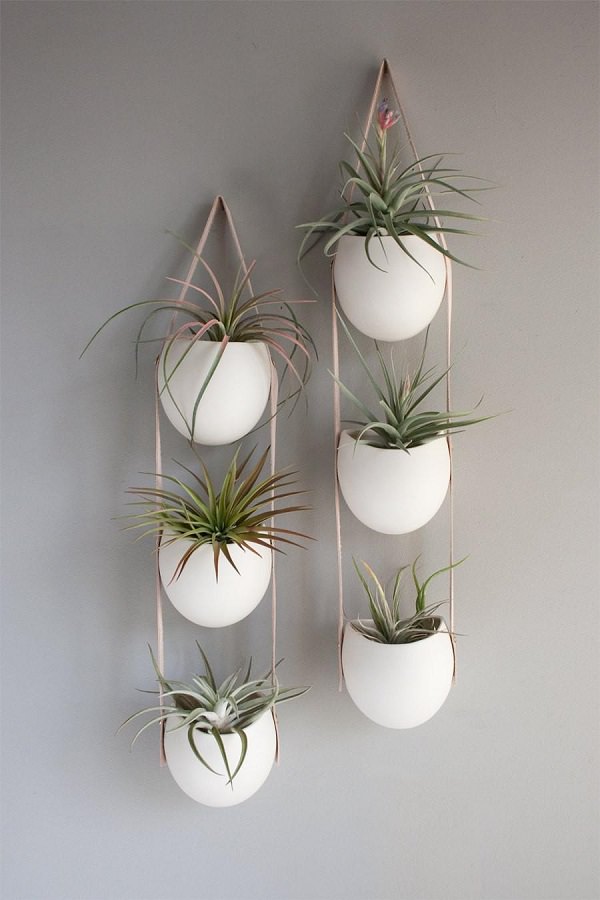 As their size tends to be very polite, we can install many copies in very little space.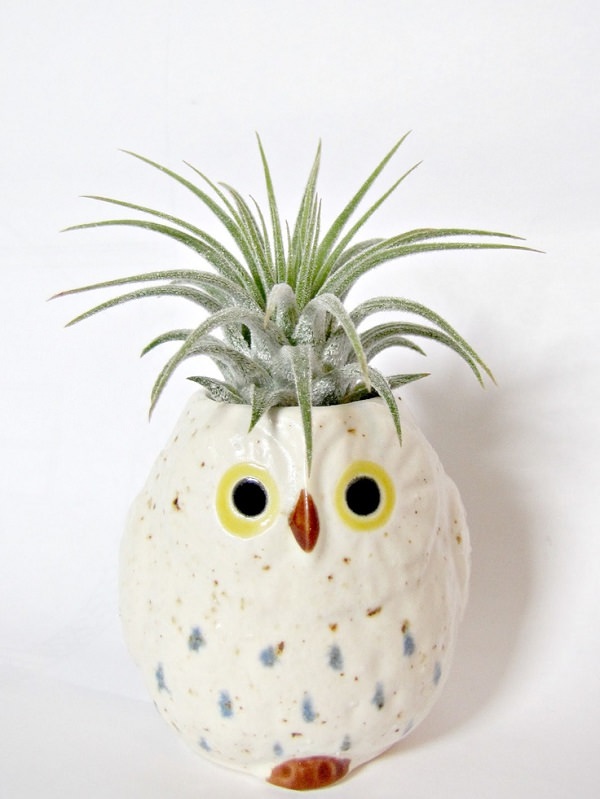 We can also make original creations with the right containers. Here we see what is the tillandsia in the head of this owl ceramic.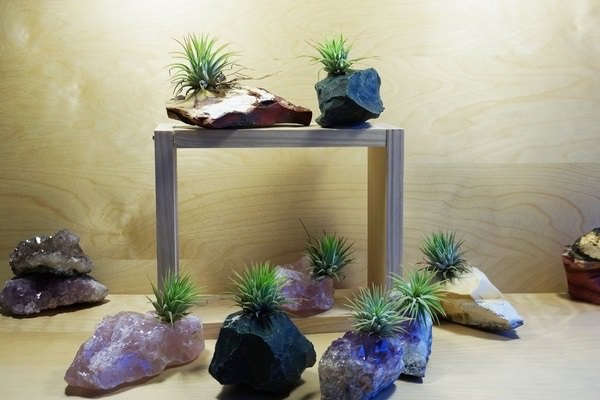 On this occasion we see the air plants placed on decorative minerals. Is another option to consider.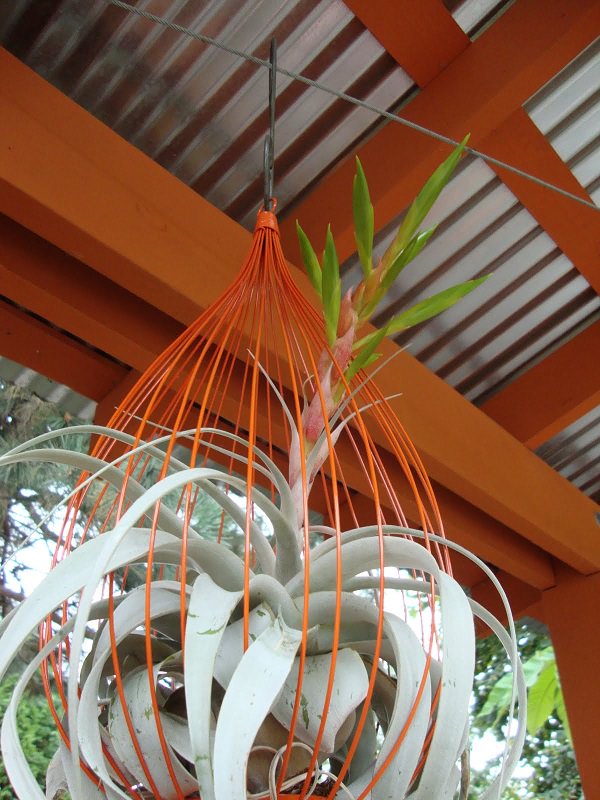 In this original pendant is very well this large tillandsia. It is important that our plant air to enjoy a good circulation of air.
The branches and trunks are another very interesting material to install our air plants.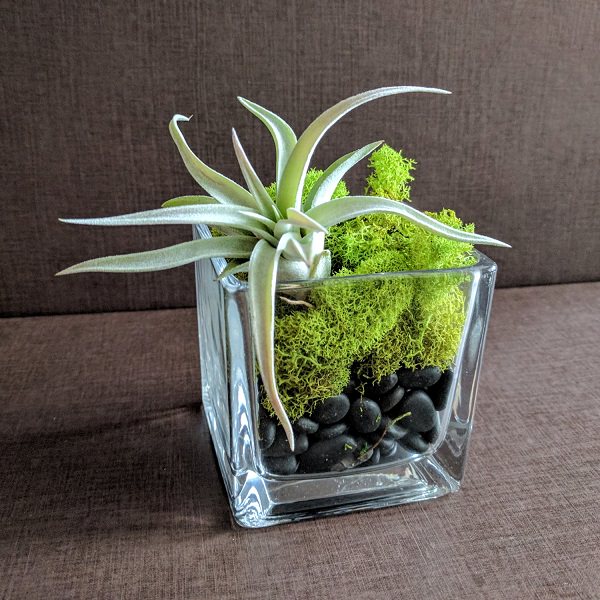 In a clear glass bowl are always good. Here it is accompanied with gravel black and moss to create a beautiful decoration.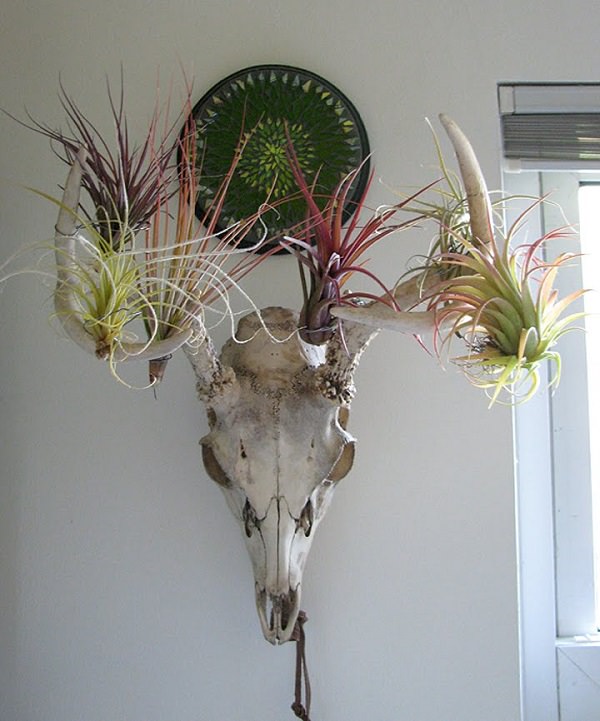 Speaking of organic solvents have here a skull of a deer. A proposal for people bold.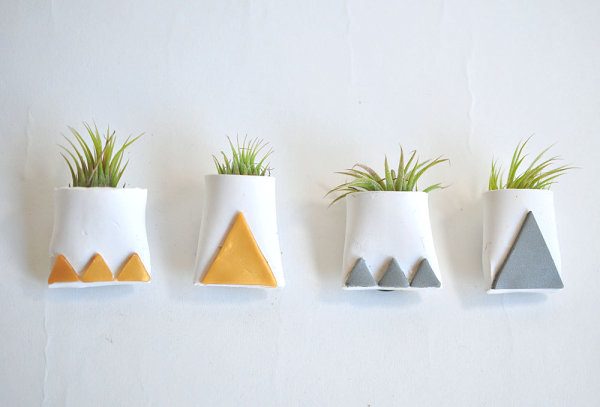 The most original design of ceramic are also a great accompaniment to the air plants.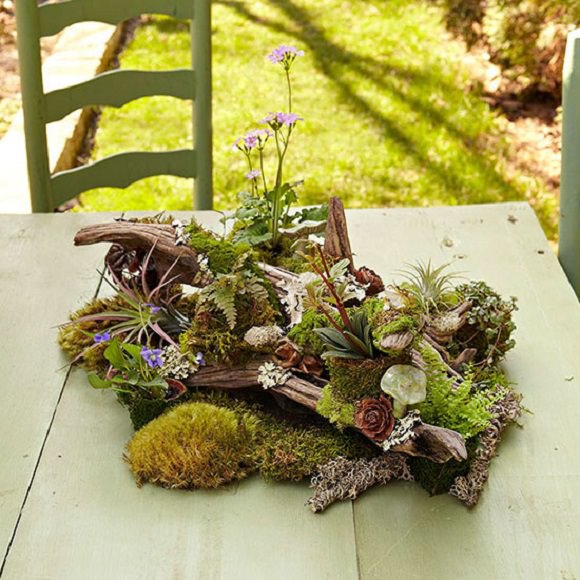 Fantastic centerpiece with an old trunk, moss and ferns. Classic but frankly decorative.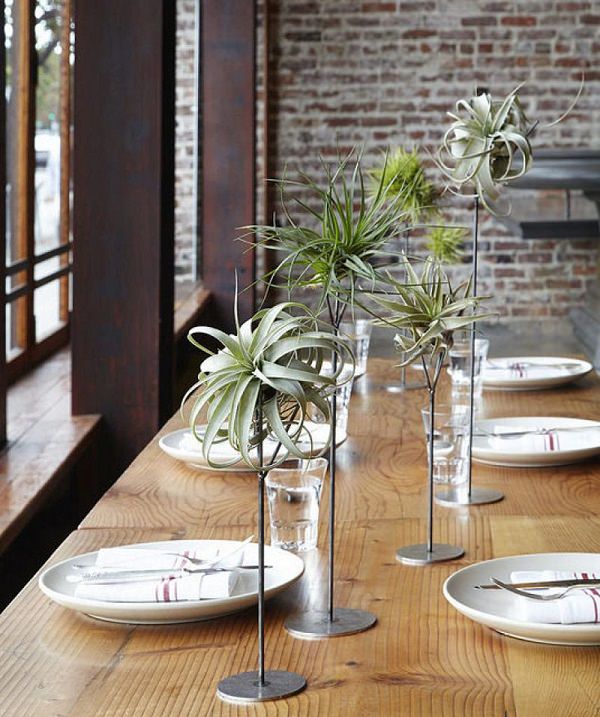 The brackets of iron type candlestick or similar also go perfect with these plants. Ideal for a minimalist décor.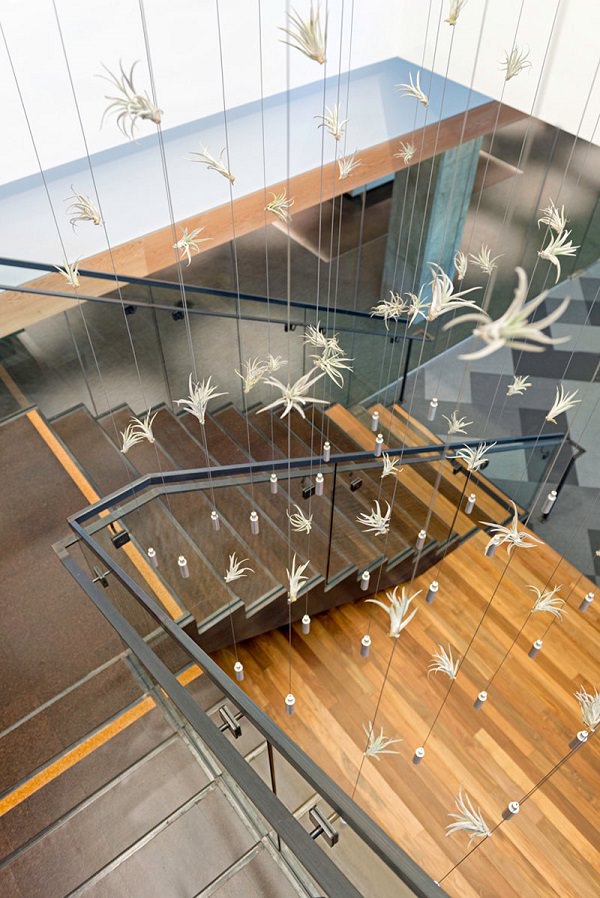 And speaking of minimalist decor here we have another good example. Steel Cables as vines for the air plants.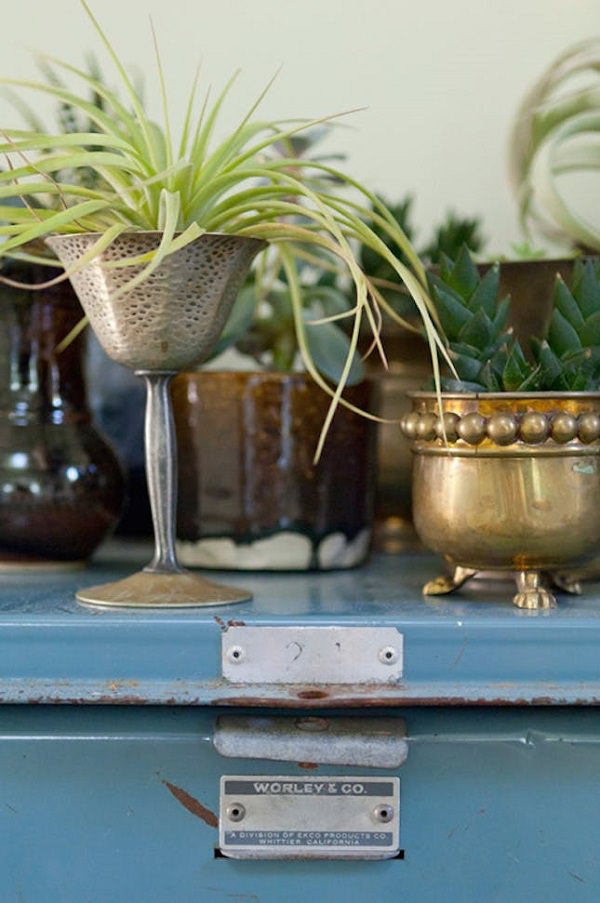 Now that they take so everything vintage also will be wrong the tillandsias located on any container of old.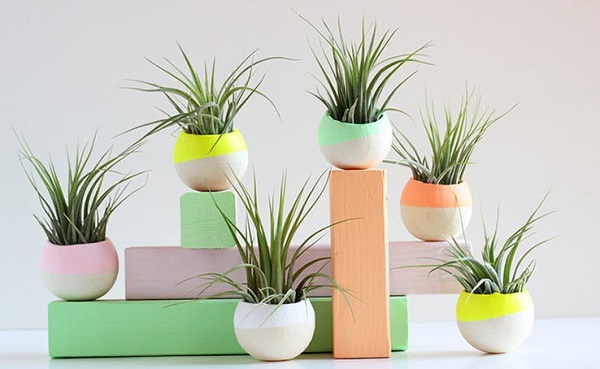 The earthenware pots decorated with colors fluorine are also very good for the contrast with the grey-green that tend to have these plants.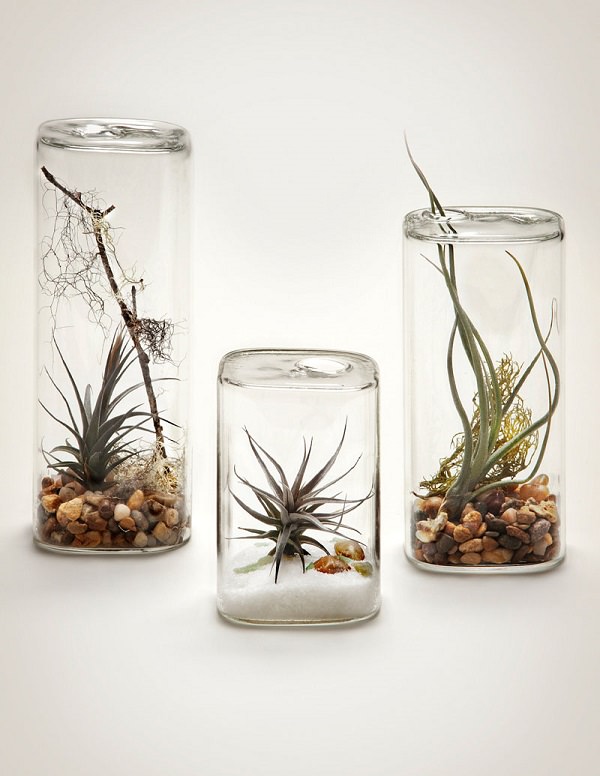 We can put together magnificent terrariums with air plants. Easy to maintain and very decorative. A large part of the success will depend on the container that we use. The of this picture are exceptional.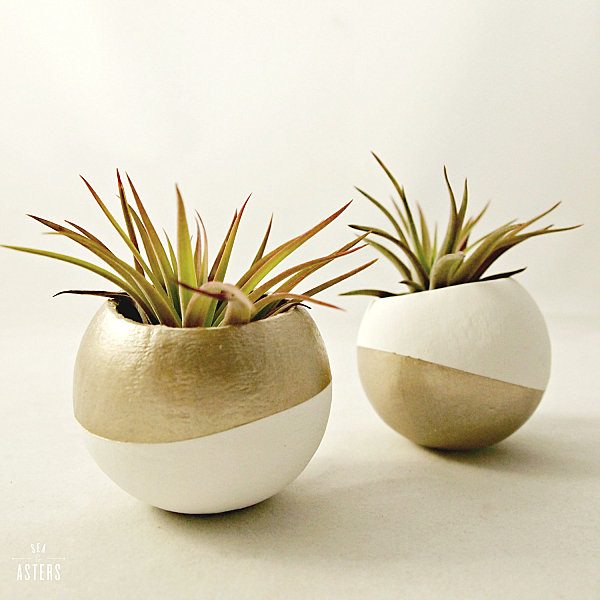 The metallic tones, such as these pots white and golden also contrast well with the air plants.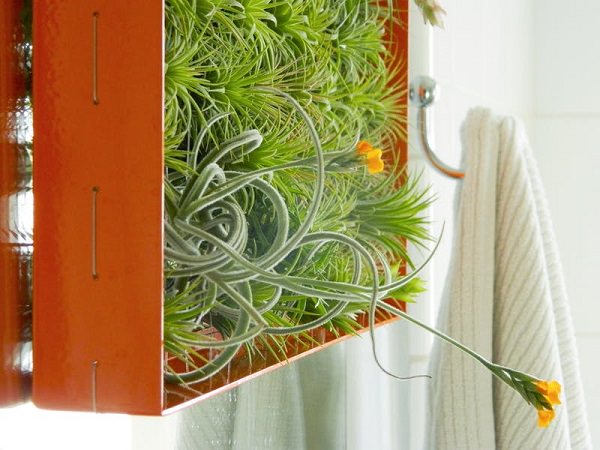 We can not forget the gardens, with vertical interior. They are very easy to create and maintain with the air plants.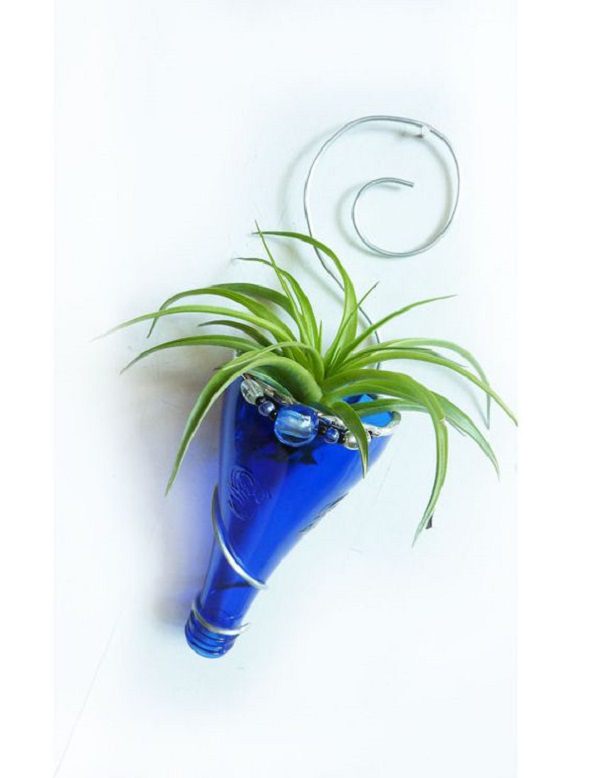 As you have seen the proposals DIY are very suitable to decorate with air plants. As this bottle is cut and decorated with metal and crystal beads. What you should not lack never to the air plants is humidity. Pulverizaremos water every day in spring and summer. In autumn and winter we will do this once a week. In the spring and summer we will add liquid fertilizer to the spray water once a month. But in a low dose, the fourth part of which would require a plant power.