Join two hobbies as the diy and gardening usually give great results. For a part and you save a good amount of money, it is not always the truth, and on the other you give your garden the look that more you like. And sometimes you can also create customised solutions that otherwise could not have. We will therefore see some ideas that will allow us to squeeze out our creativity and make our garden, terrace or patio, a place more orderly.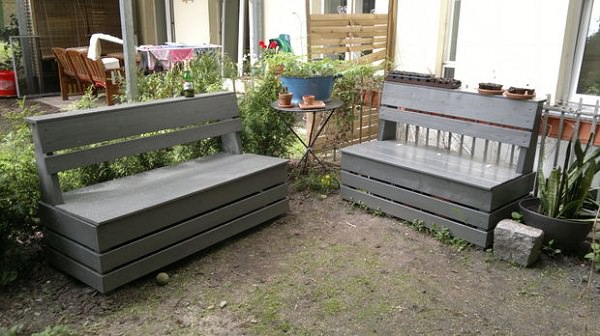 These two banks offer a great amount of storage space to store a lot of things. They are also a nice sitting area to chat and take a breather.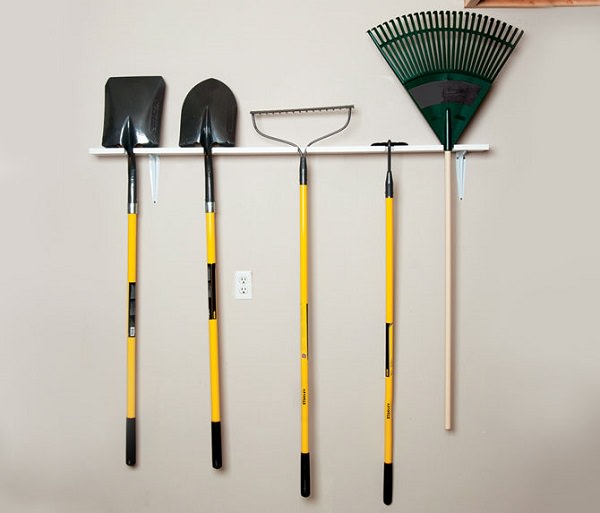 Although it is not necessary to start with a project of this magnitude. To have the greatest tools well organised we just need a wooden shelf like this that we can prepare with a simple plank.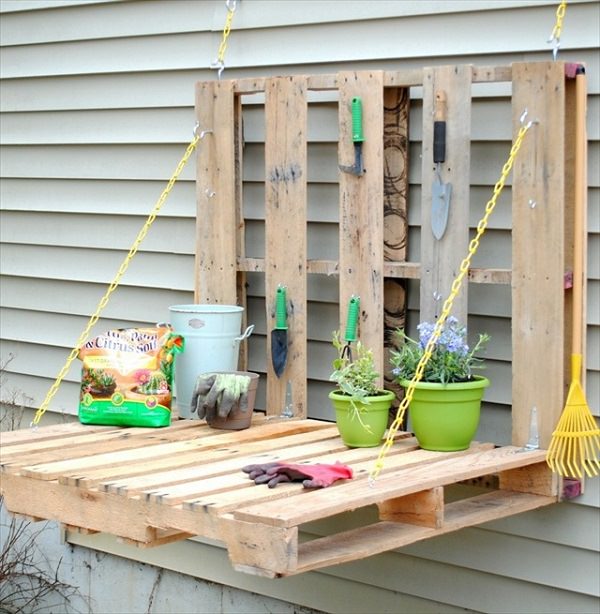 And if we take advantage of woods used, we can create from tables of gardening like this, made with two pallets…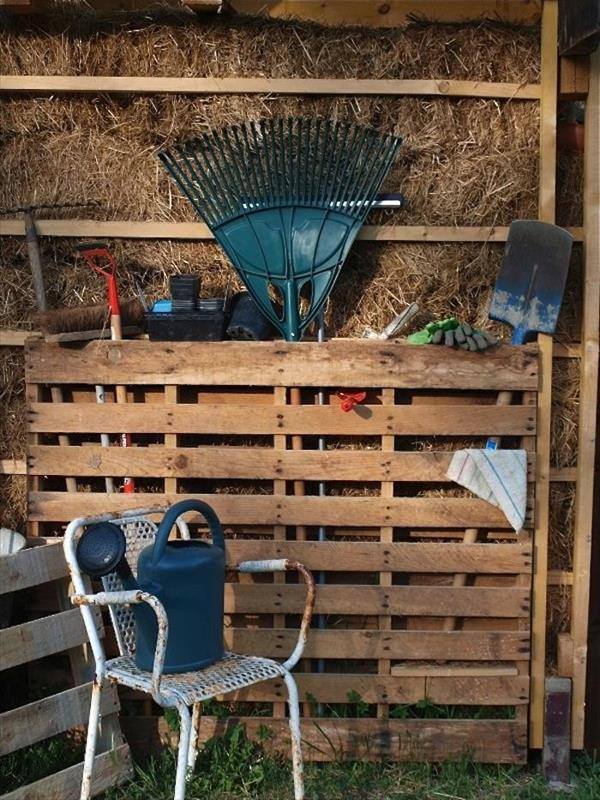 …up to this perfect organizer for rakes, shovels, hoes, and others simply by setting a pallet on the wall of the shed.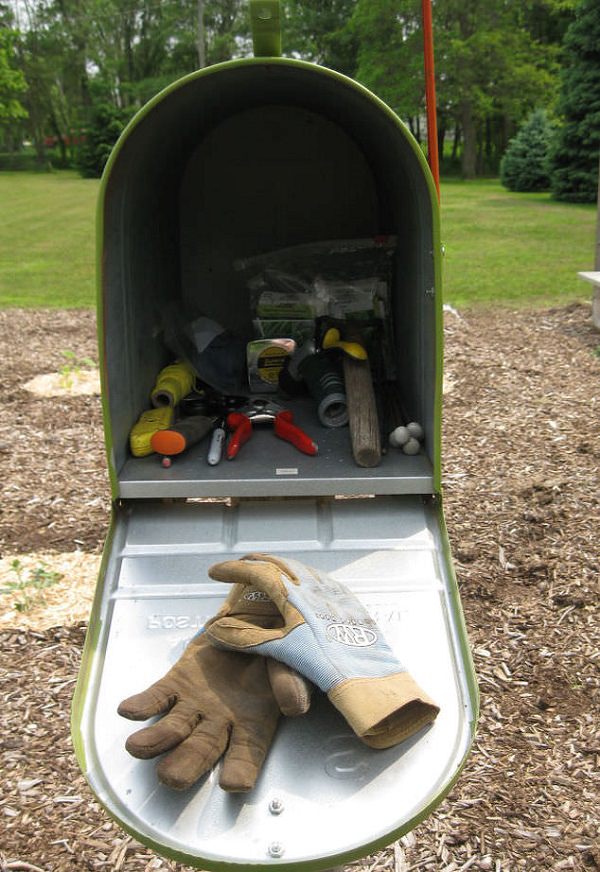 Have a small place for storage near the vegetable garden or the area where you usually work more time is a great idea. On this occasion it has been used to do this a simple mailbox that allows you to have the gloves, secateurs and any useful that other more hand.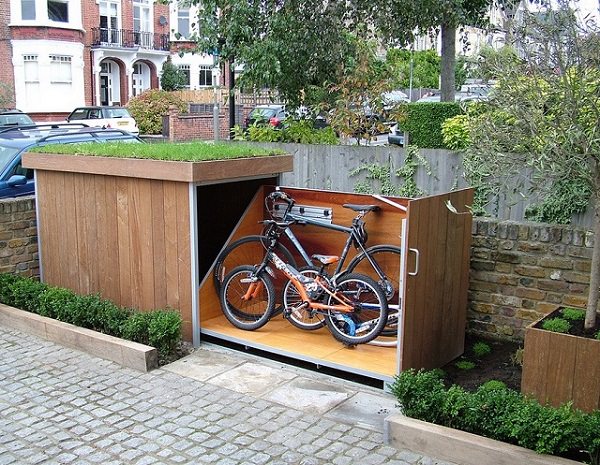 Then we can find ideas as great as this to create a small garage for bicycles. It is made completely out of wood and metal and guarantee that our beloved bikes do not suffer the rigours of the climate.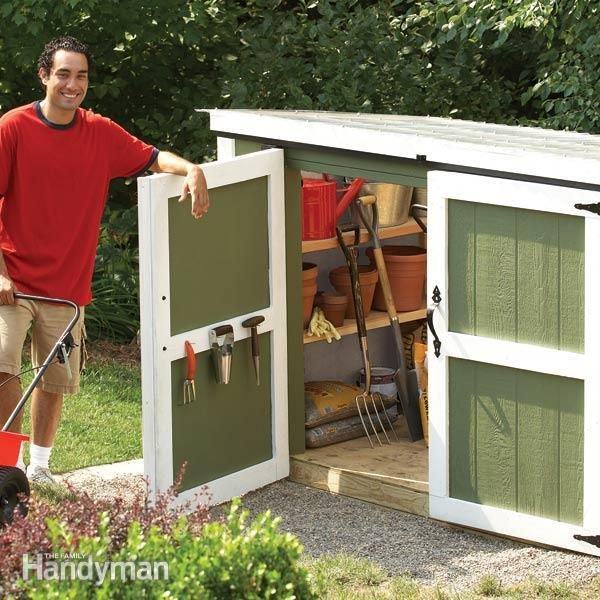 This small cabinet-style barn classic is a place with lots of space for our tools and other garden tools.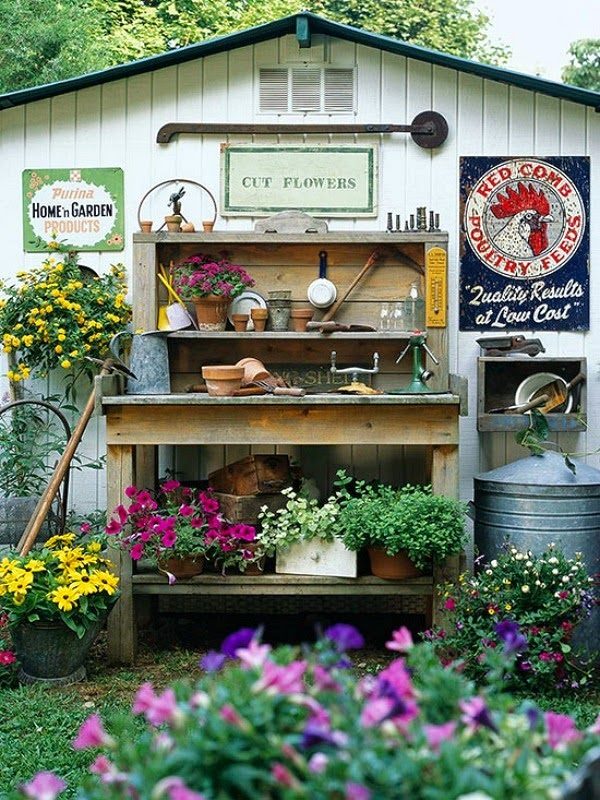 Since then it must be a pleasure to work in this bank garden surrounded by plants and beautiful decoration vintage style.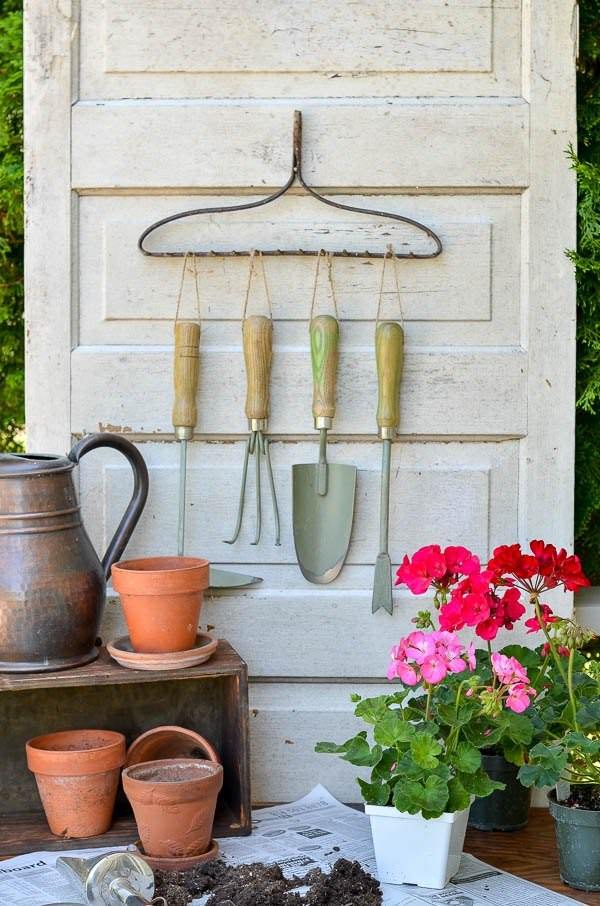 An old door, a coat hanger and a bit of string allows us to hang our smaller tools and have them always at hand.
Another good idea to save the great tools. With two pieces of PVC for each of those we will always well organized, when more if we add a sign to know what goes in each place.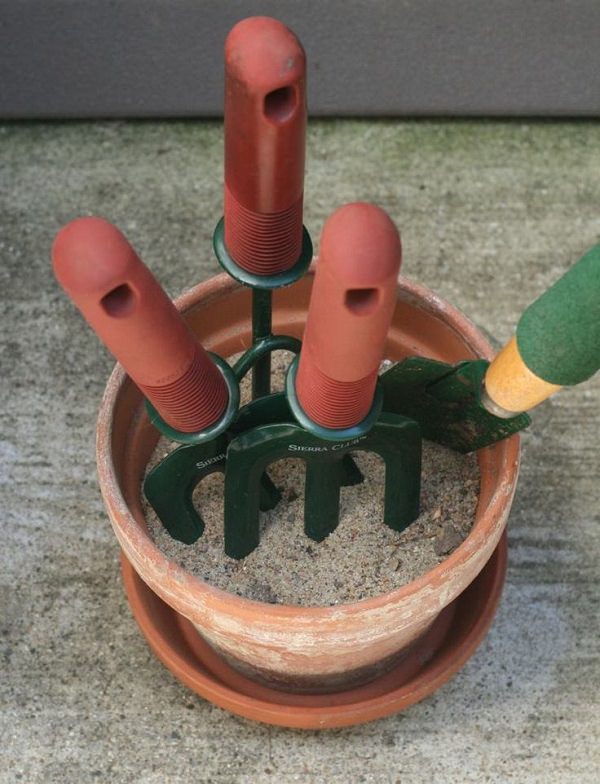 Some ideas are so simple that they do not need and explanation. A pot with sand we used for the small tools. It is also a practical solution is very interesting because the metal is protected from air and therefore oxidation.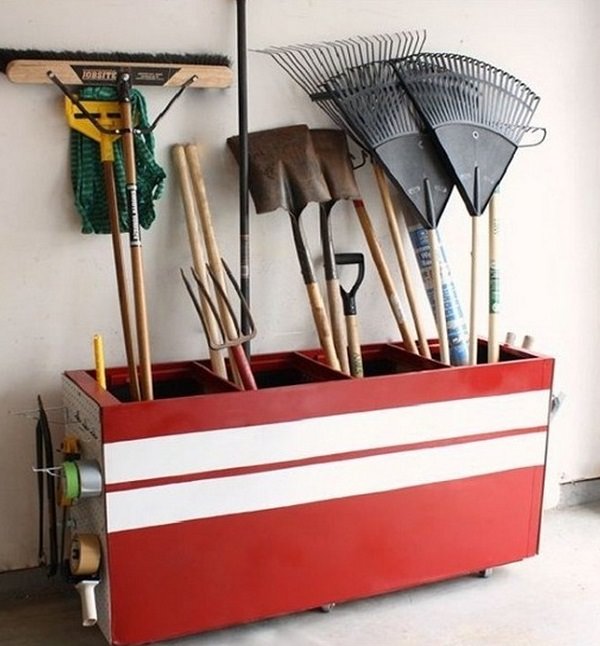 Here we see how a file cabinet metal office has become, with a little bit of paint, a place to keep the tools long handle.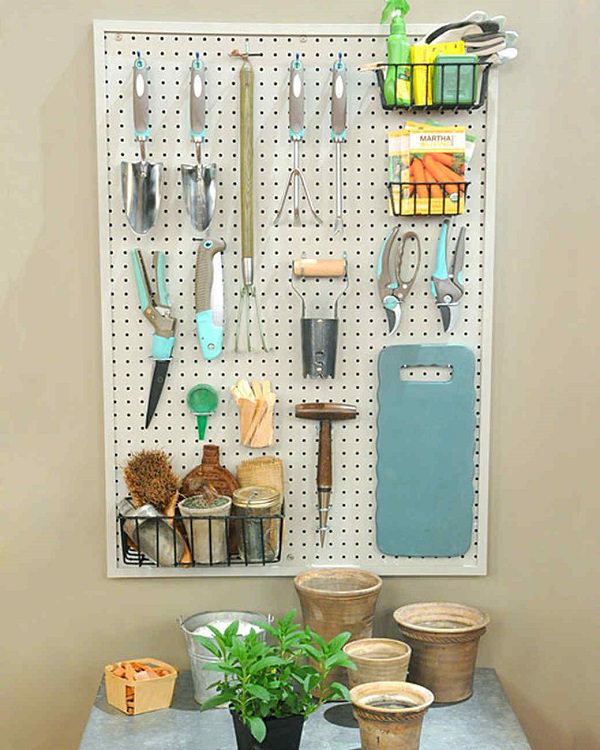 These perforated panels are a perfect solution for the tools and implements of small size.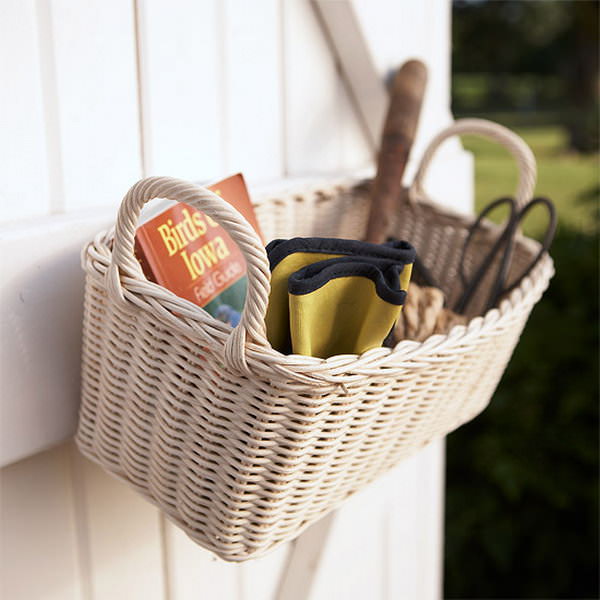 A small basket attached to a wall, a door or any vertical surface allows us to have on hand what is most essential.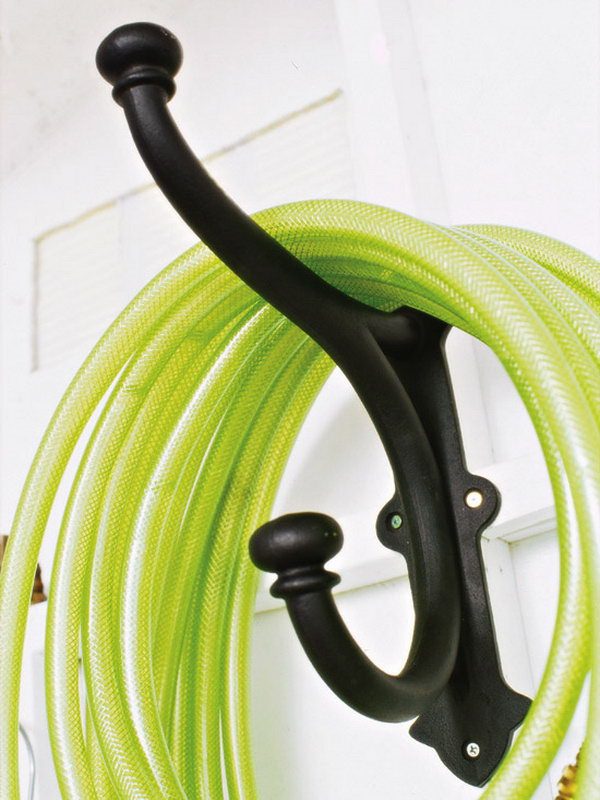 A coat hanger vintage style, formerly used for hanging the hats, it will be a perfect companion to our garden hose.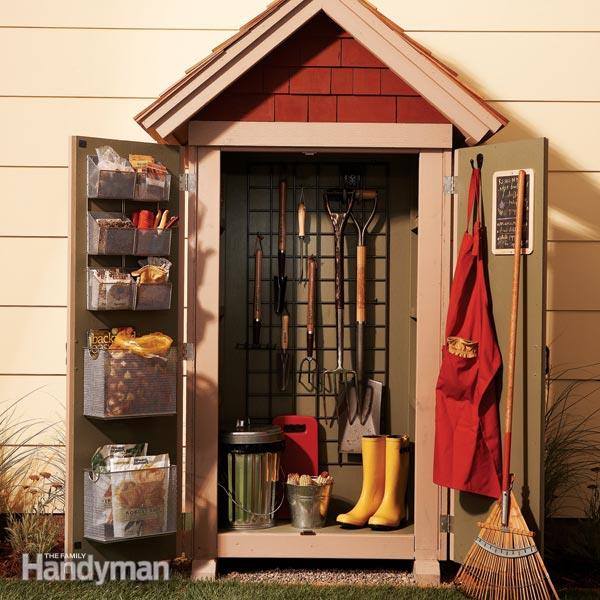 Build or adapt a cupboard to store the tools in our garden is a project that will only give us satisfaction. And we can find simple projects like this or other much more elaborate.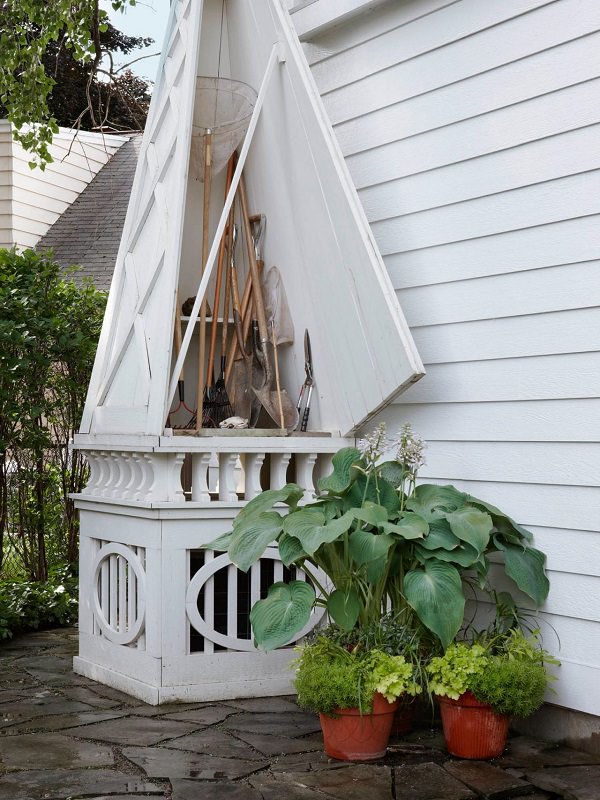 This add-on architectural improves the appearance of the home at the time that in its interior accommodates the air-conditioning equipment and in its upper part a small closet for garden tools. A work of a professional level since then.