Create a garden on a balcony can seem like a difficult challenge due to the lack of space and land but it is much more easy than it seems. In addition to growing on a balcony is not difference at all that we can do in a playground or even in a garden when we use pots as a support. The only difference lies primarily in the space as the balconies tend to be quite smaller than the courtyards, usually it is clear because there are exceptions to everything in this world.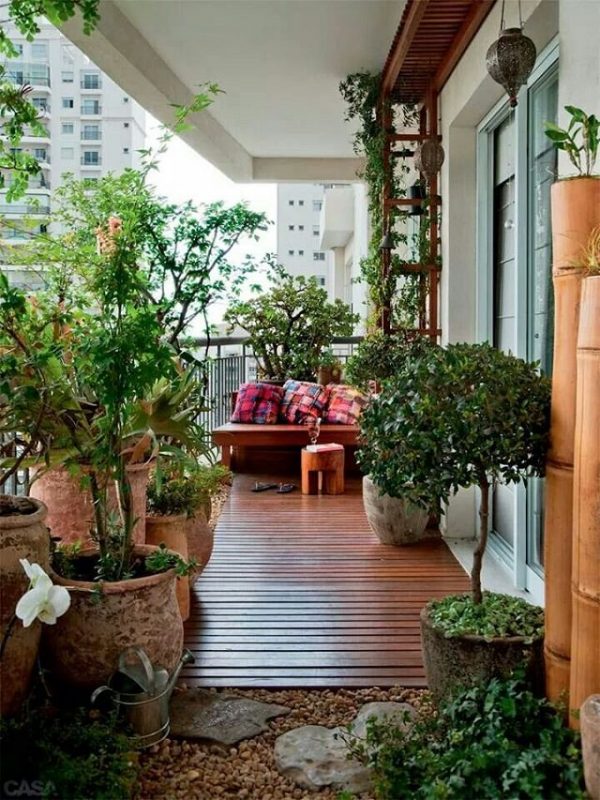 If enjoyed from a balcony of generous dimensions, then the differences with respect to a yard are greatly reduced. But we assume that will not be the case in the majority of cases. And if what is here is a good proposal based on the use of large planters that will allow you to grow trees.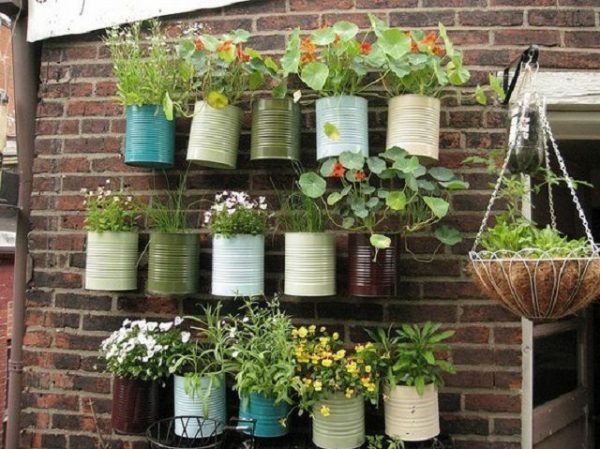 For the common of mortals will not be your situation but that will count with a small balcony. As you already know if the horizontal space is scarce, we must lay hold of the vertical space. Hanging pots and baskets can be installed in the roof, as well as pots and hanging we can fix on the walls. With these measures, we will gain a lot of space for our plants. We are not discovering anything new of course, since this tradition of hanging planters in any part we can find the length and breadth of the Mediterranean for centuries.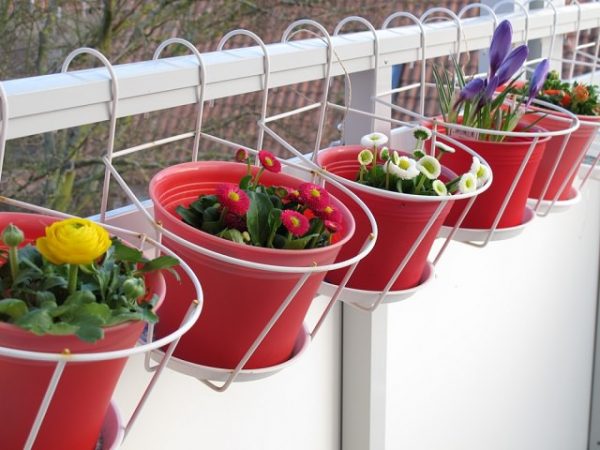 It is also very common to take advantage of the railing of the balcony for hanging pots and window boxes. Find a great range of accessories that will ease us the task.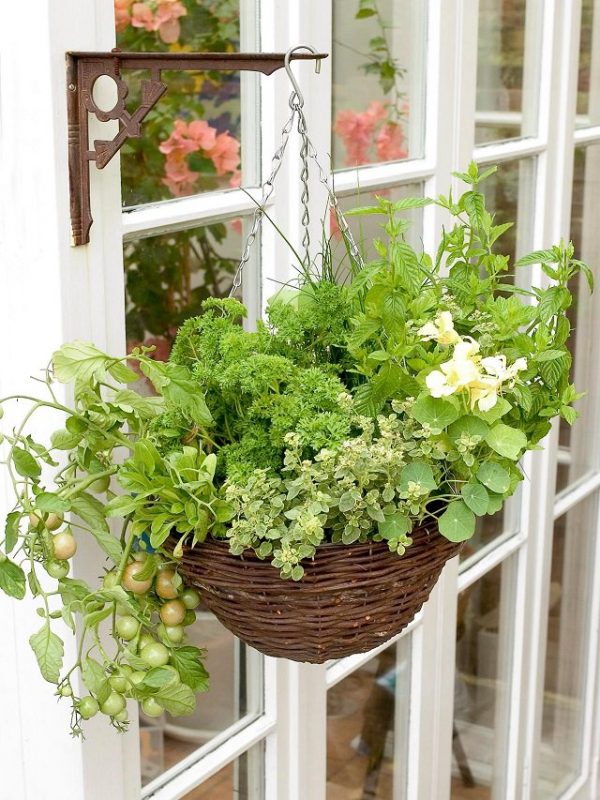 This fantastic hanging basket shows us the beauty of an herb garden that even has planted a plant of cherry tomatoes. Practical, functional and tasty basket which also looks remarkably well. What is beautiful and what is useful not necessarily have to be separated. A hanging basket allows us to grow plants and herbs throughout the year and always have it protected, especially from the wind.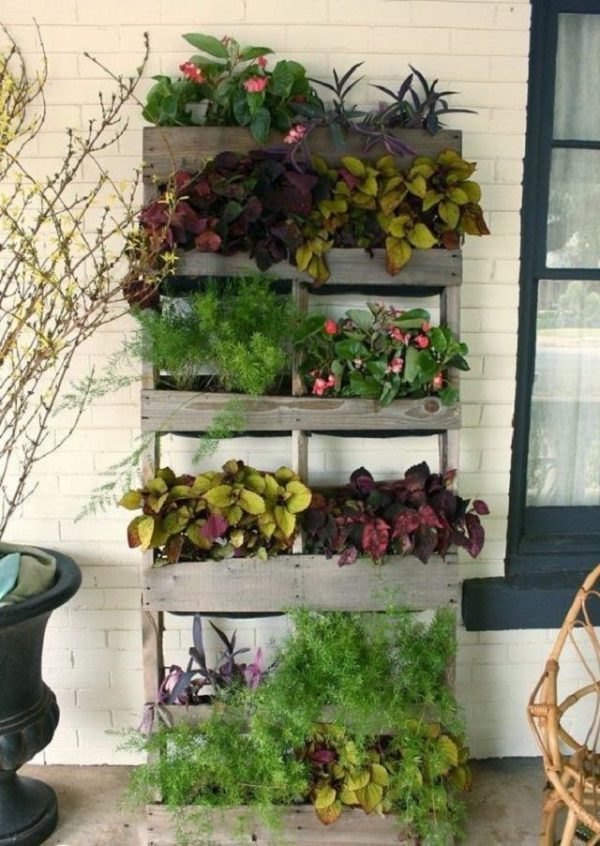 As the pallets are so fashionable we can adapt one for use as a vertical garden. It is quite simple and we offer plenty of space for growing. In them we can grow from ornamental plants to a small garden to supply our kitchen.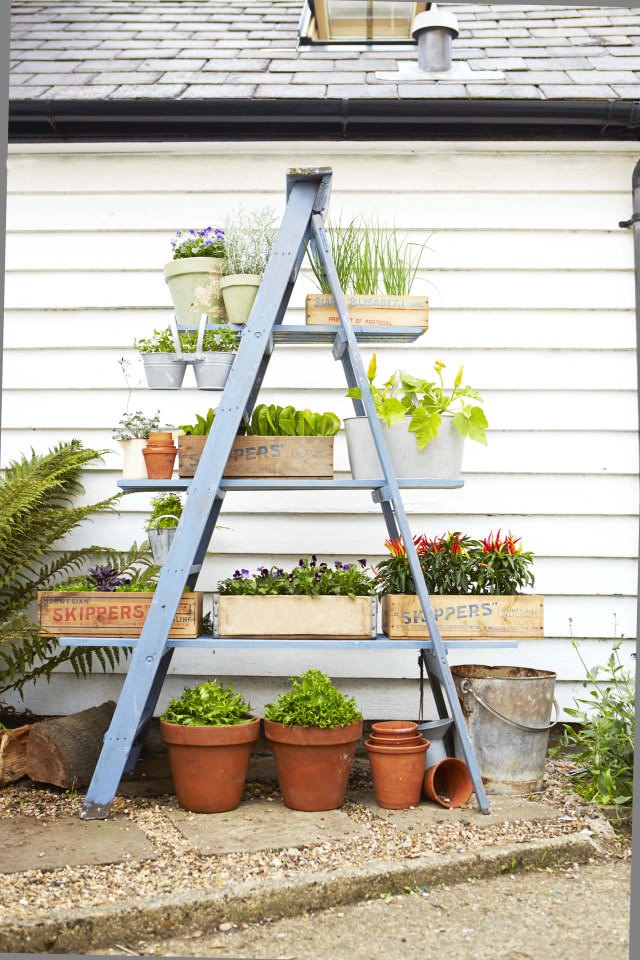 Another idea that has been very fashionable over recent years is the use of a stepladder as a support for pots. Remains in force, and with them we will have space for cultivation and decoration for our balcony.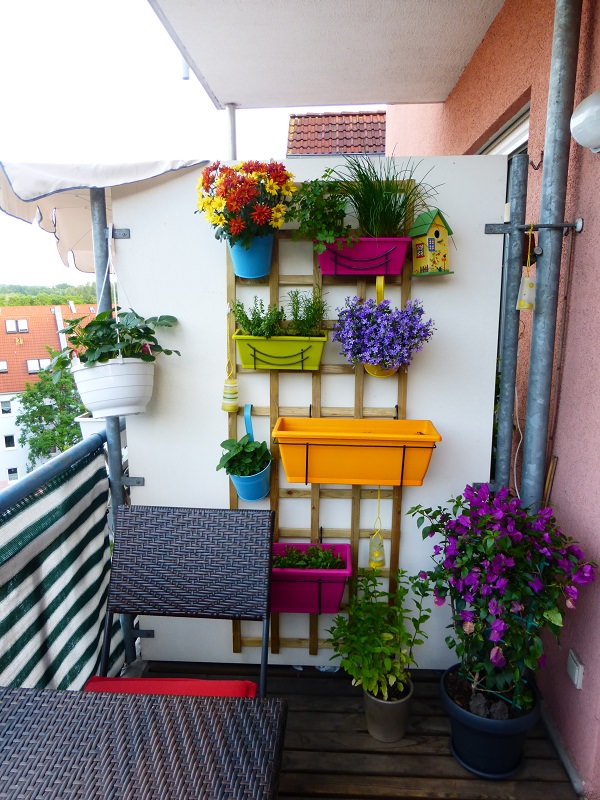 This magnificent idea is based on a trellis from which hang the metal brackets for the boxes. We can find them ready in the garden centres but as you can see it is very easy to do it ourselves.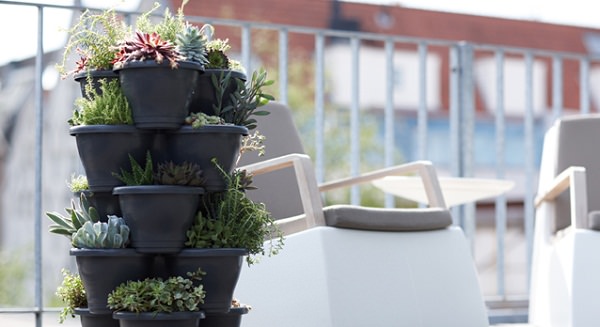 These pots arranged in tiers provide us with a good amount of space for cultivation and take up very little. A tower of this type can be done with containers or even canisters of tin or any other similar material. A good project DIY for a weekend that we find ourselves in the creative plan.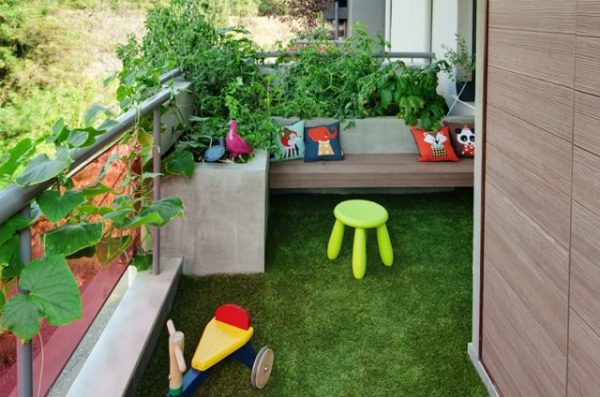 The truth is that on a balcony you don't have to give up the grass (albeit artificial) as we see in this proposal. Our balcony will become a playground for our little ones.
Jardinero Sotogrande