Hitting with the amount of sun that a plant needs succulent is fairly easy. And this is thanks to the incredible strength and hardiness of this type of plants that we offer a large margin of error and the possibility of making corrections. Many times we tend to sin with these plants, to expose them excessively to the sun. Perhaps by thinking that to be native to desert places, or semidesérticos need. This is not always the case, as on many occasions are plants that grow under other larger shrubs or trees.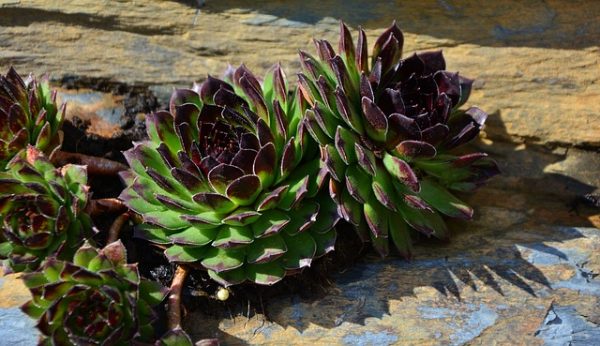 When a succulent plant green in color, it is exposed to too much sun and you'll notice right away for the redness to take their leaves. The living green that they should begin to take on a reddish tone that can turn even brown tones. Nothing happens, in most cases, you just need to put aside a little bit of the sun and give you a respite in partial shade. Usually a succulent plant only needs about 4 hours of direct sun each day. So if we are going to plant it in the garden we will look for a place that will ensure that exposure time to the sun and then gives you a luminous shadow.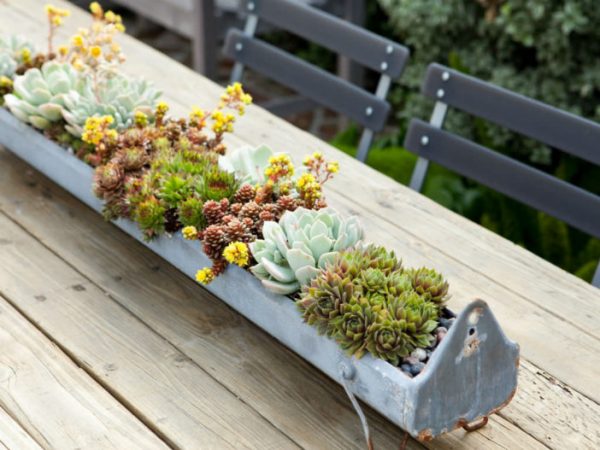 On the east face of the house or under a tree for example are good places for them. Obviously we're talking about cultivation in a temperate climate zone, or warm. If you live in a climate zone with more fresh will be best planted on the west side of the house and in places with higher sun exposure when their power is lower. Between 2 and 4 weeks of planting you will be able to see how it reacts to our plant in the sun. If you appreciate shades of reddish or brown in a plant that should be green is that you are getting too much sun. On the other hand if the plant is not growing well may be that you are not getting enough sun, provided we have controlled irrigation and fertilization.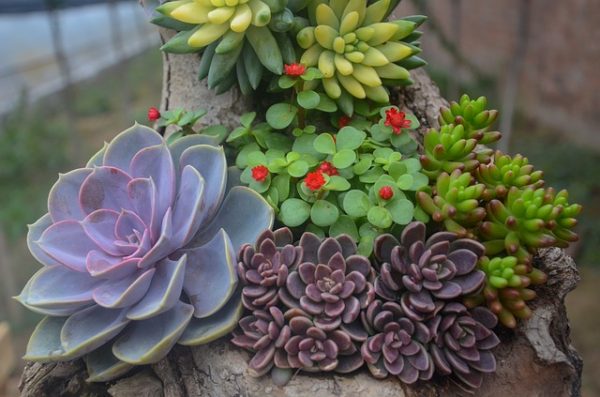 In the event of any of the above we can always transplant our succulent to a place where it will get best light conditions. It is also a good technique to keep the plant in a pot until we decide the final place so we can move it around with ease. When we remove succulents from the inside to the outside is to do it progressively to suit the new conditions. For example for a couple of days we can get the plant in the sun for two hours and gradually increase the exposure time and a half until you reach the exposure time of your new location.