The cactus moon, Epiphyllum anguliger, also popularly known as the » cactus Queen of the night or cactus Ric Rac is a native of Mexico. It is a cactus epifito with stems and light green leaves. The stems are highly branched and tend to fall towards the ground as they grow. The stem or main stems lignifican with the time and the side are flat and succulent.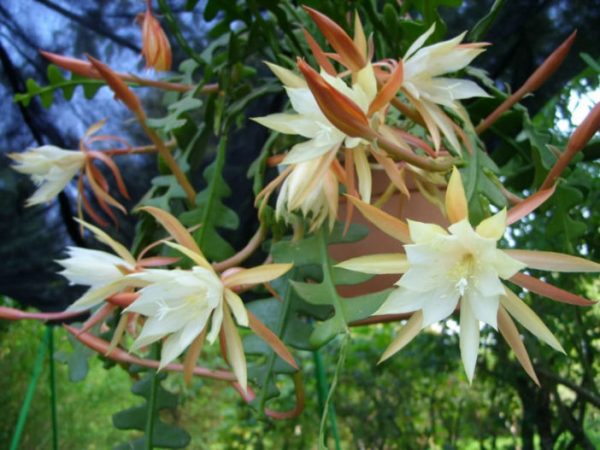 These secondary stalk can grow up to 30 cm in length and measure about 5 cm in width. Consist of a large number of lobules triangular-shaped or slightly rounded. This feature is in the that must be to differentiate the cactus moon Selenicereus anthonyanus, as the latter has the lobes rounded or square, and in addition, its flowers are red when the cactus moon are white.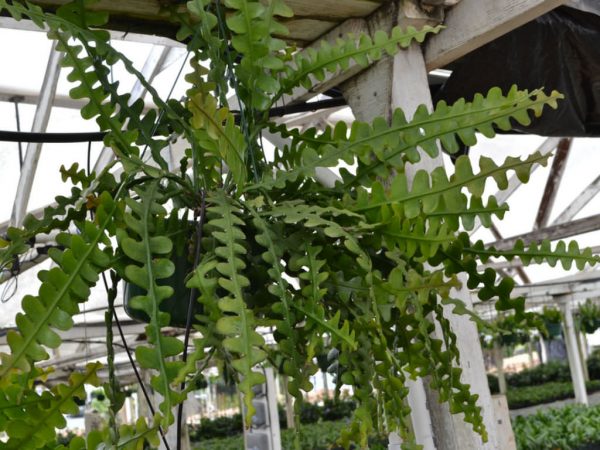 White or slightly yellowish, and appear at night in late autumn or early winter. Vented a strong sweet aroma. Its size is considerable as get to measure up to 20 cm in length and 7.5 cm in width. Later give way to some fruits ovoid, brown, green or yellow, about 4 cm thick.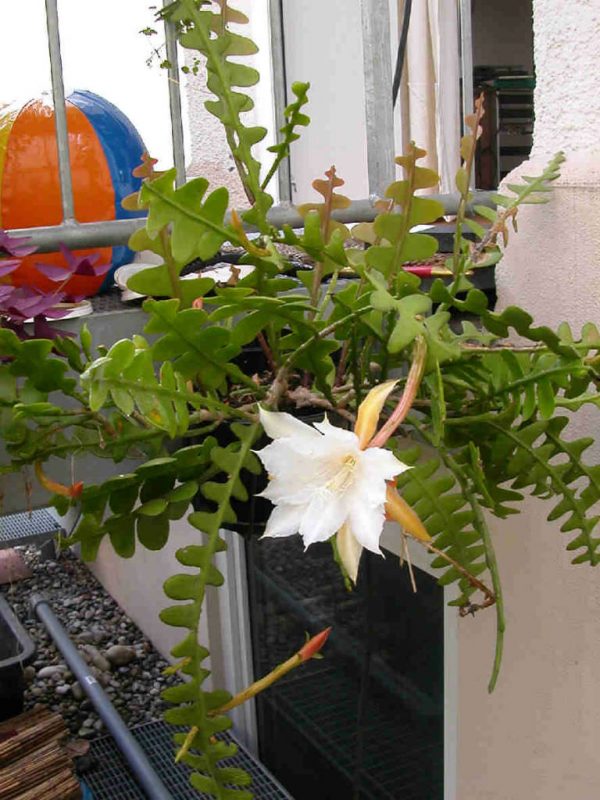 The cactus moon does not tolerate temperatures below-10ºC and need temperatures higher than 15ºC in its period of growth. Or what is the same, below this latter temperature, the plant goes dormant. So if we live in a place of cool climate or cold there will be cactus inside the house. For its cultivation, we will put you in a place, very luminous and with a rate fairly high humidity. Works very well the trick of putting the pot on a saucer with stones or gravel and fill it with water.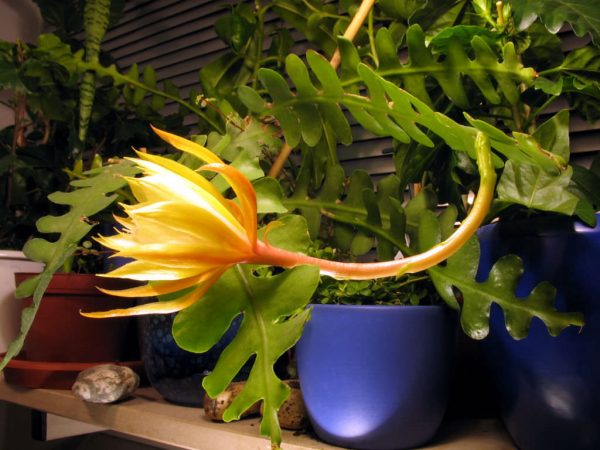 We will use a substrate for cactus mixed with sand or perlite since it is a plant that needs a very good drainage. We can also prepare our substrate with 3 parts compost, 2 parts sand or perlite and peat moss (which does not have compost incorporated). The frequency of irrigation will be once a week in summer and once a month in winter. Once a month, in the period of growth, we will add a little bit of fertilizer for orchids in the irrigation water. The cactus moon is reproduced by seeds or cuttings, in the latter case, let dry for days after cutting. If the stems grow too much we pruned without any problem.
Jardinero Sotogrande