The microgreens are sprouts that we grow a little more until you have the two cotyledons and the stem and sometimes also a pair of leaves final. Have many nutritional benefits and are very tasty to prepare salads and other dishes. They are very easy to grow, and we can do this both outdoors and indoors.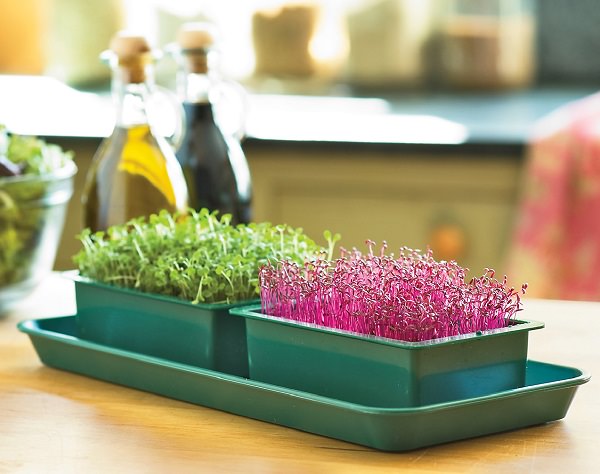 Even they are very decorative and as we see here.

Materials we will need for the cultivation
Let's start with the materials that we will need:
pots, trays or any container width and with a depth of about 7-8 cm
coconut fiber, vermiculite or similar
substrate
seeds for organic cultivation
This latter is important, that the seeds are ecological, because they are not treated with plant protection.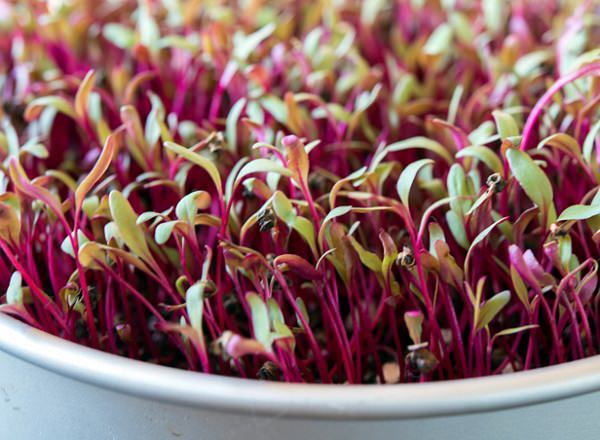 Best microgreens to grow
What seeds we can use to grow microgreens? Well, lots of them, vegetables, herbs, vegetables, edible flowers, vegetables, there are many options to try. But the best microgreens are those with a strong flavour, for example:
Aromatic herbs:
Parsley
Cilantro
Dill
Basil
Chives
Leafy vegetables:
Lettuce
Watercress
Spinach
Kale
Mustard
Celery
Swiss chard
Wasabi
Vegetables:
Radishes
Carrots
Beet
Cabbage
Broccoli
Turnip
Cucumber
Beans
Edible flowers:
Sunflower
Nasturtium
Thoughts
Legumes:
Buckwheat
Chia
Flaxseed
Clover
Chickpeas
And many, many more.
How to perform the crop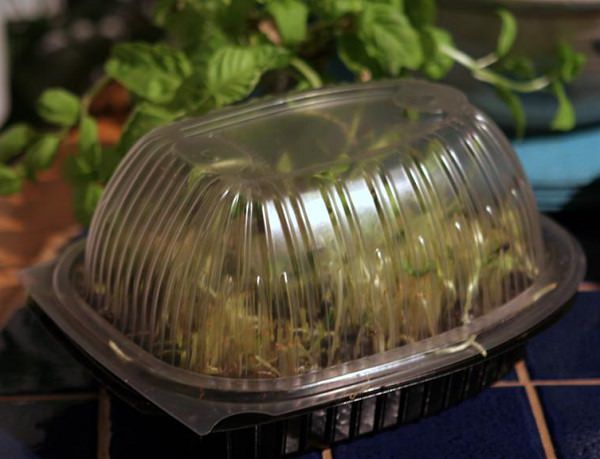 We will put a layer of coconut fiber, vermiculite, perlite or similar in the bottom of the tray. Scatter the seeds and cover with a thin layer of substrate to 6-7 mm depending on the type of seed since not all need the same depth of cultivation. After we watered very carefully so as not to drag the seeds, it will be better to use a bottle of spray to do this. Place the trays in a warm place, if we have a mat of perfect breeding and but we can put them on the refrigerator or any appliance to remove heat. To maintain the humidity it is advisable to cover the tray with a plastic film.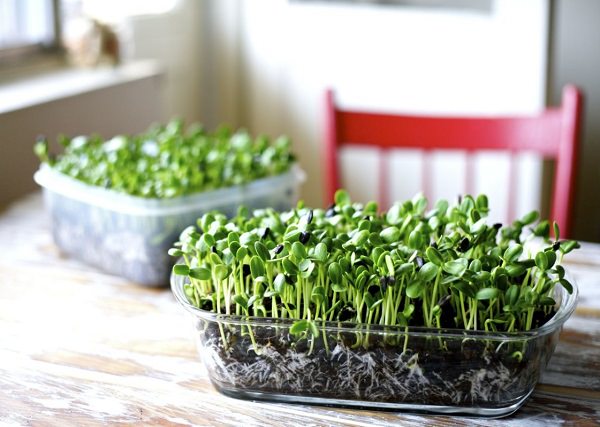 Once the seeds sprout, he will put the trays in a place where they will get a good amount of light, at least 5 hours a day. Should also be sheltered pots or trays of the currents of air. Some people don't use substrate for cultivation and only used coir for example, in that case you can use some fertilizer.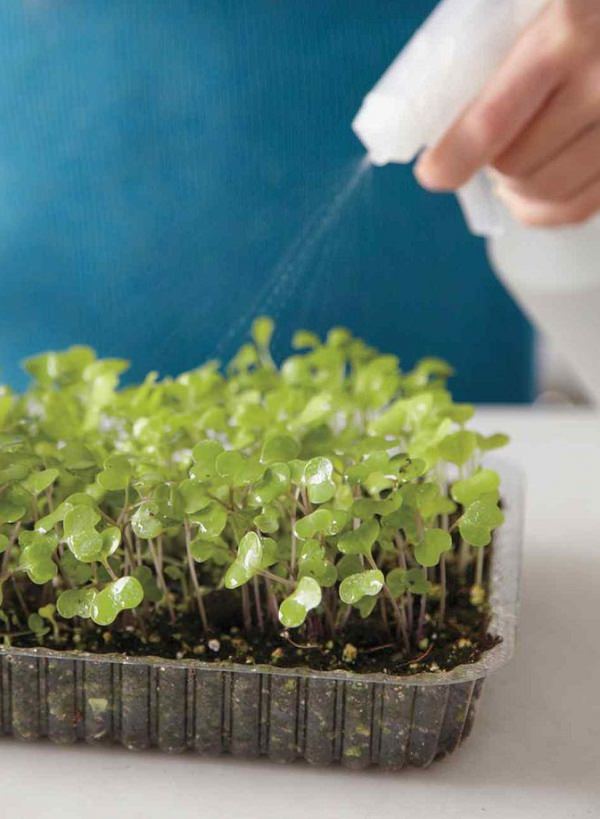 Always keep a good degree of moisture and for this reason it is best to use a bottle with a spray so as not to damage to small outbreaks every time you water it. Usually do not have to worry about pests and other because it does not tend to attack the plants as soon.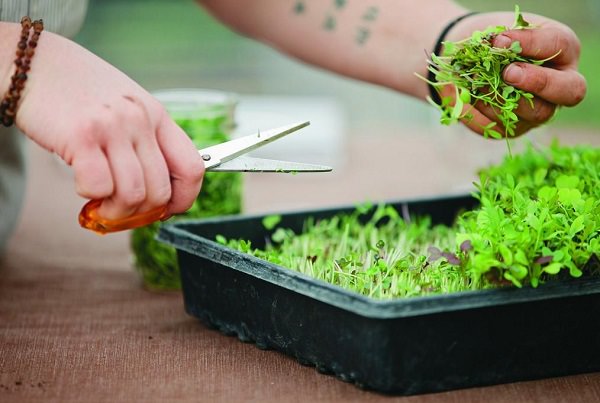 Between one and three weeks time we will have ready the microgreens to harvest. As soon as the first leaves final and seedling measure between 2.5 and 7.5 cm approximately. Cut off the stems at ground level with a scissors and only we will be to wash out the small seedlings and use them in salads, sandwiches, soups and other dishes.