The horticulturist and expert in xeriscape David Salman teaches us in this garden located in Santa Fe, New Mexico, USA, how can we take advantage of the terrain and the climate of a particular space to get the most potential possible. This territory is extremely dry, with rainfall of only 304 mm per year. But neither these harsh conditions are an obstacle to achieve success with intelligence and common sense.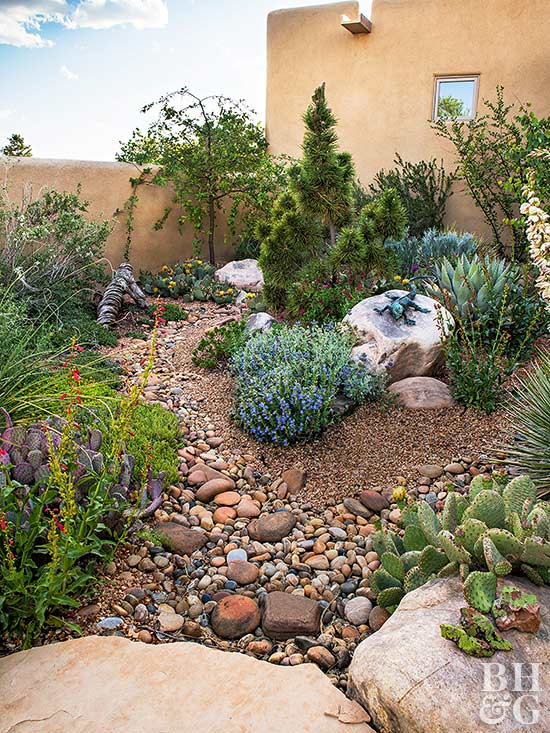 There is the use of the terrain to lead the little rain water that we have. In this small dry creek have been planted the plants in that less water need to be at the top and reserve the bottom to those most in need.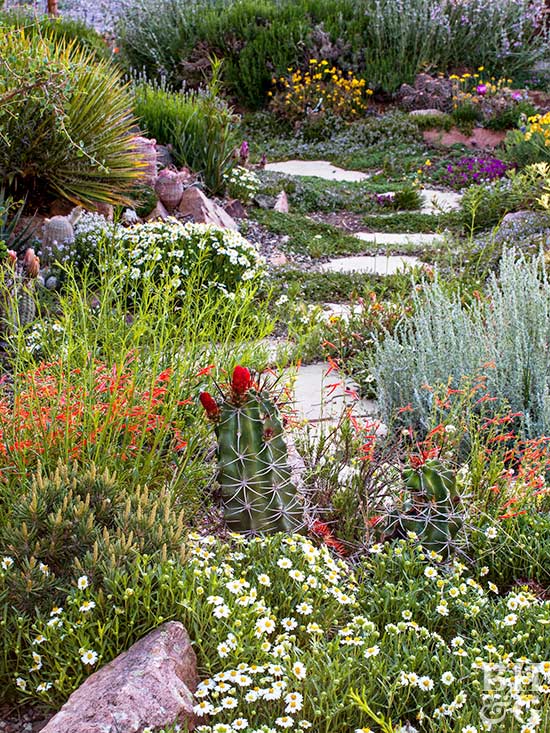 Who has not abundance of water does not imply that there can be no color in our garden. The need to plan and make use of perennials, annuals, herbaceous and shrub to get a colorful garden. Playing with aromatic herbs, ornamental grasses and the cacti will get interesting textures. The stone slabs help to increase the contrast between the vegetation and the terrain.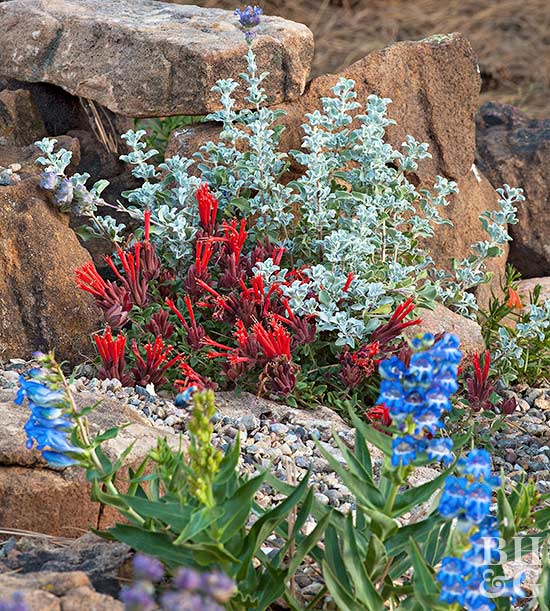 David used rocks of all sizes in your garden, from the gravel over small to large rocks to delineate spaces, define itineraries or simply give verticality to the set. The topography is an important part of the design of their gardens.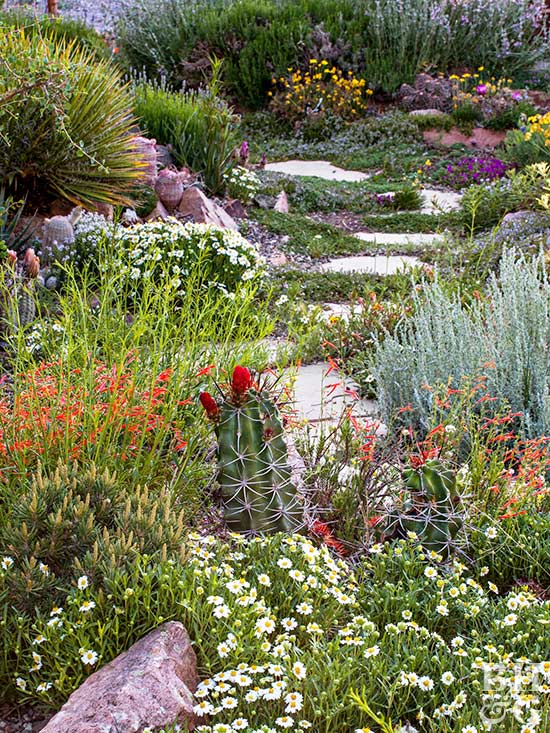 The nectar-rich flowers to welcome the birds and the bees. Among the plants that David choose to make your garden more attractive to pollinators are the cacti as Echinocereus triglochidiatus. A copy produces a dozen or more red flowers that are a real magnet for hummingbirds of the area.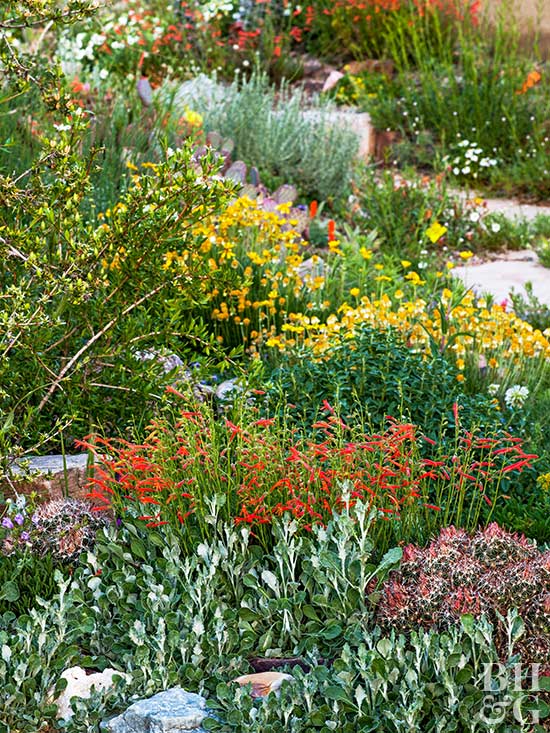 Also advises David Salman's turn to the small local nurseries, more aware of the conditions of each zone, instead of the big chains, who often work with less variety of plants.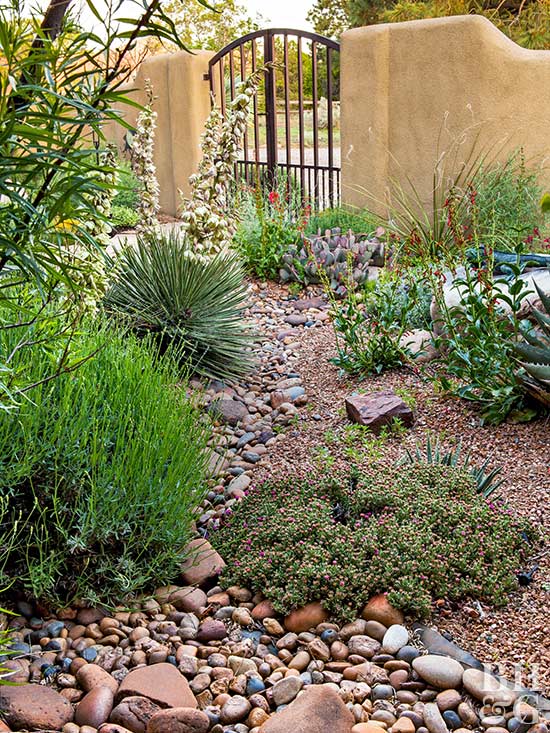 But this does not prevent that may be available to plants of other geographical areas, sometimes very far away, living in climatic conditions and similar soil. In the case of the Ruschia that we see here, in the foreground, to the right. It is a nice cubresuelos that is full of purple flowers and is very resistant to cold.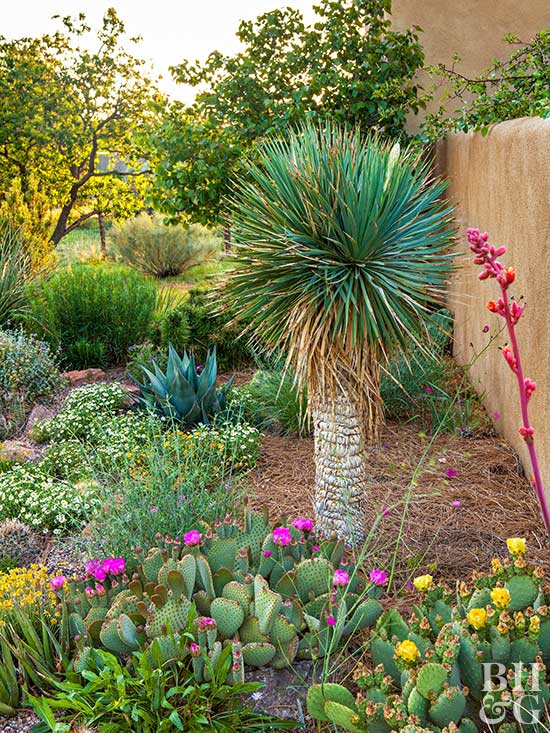 Sculptural plants such as cassava, they add height, shape and texture to the garden even in the winter months when covered in snow. In the gardens-saving water it is important to pay attention to the verticality as most plants tend to have a low profile.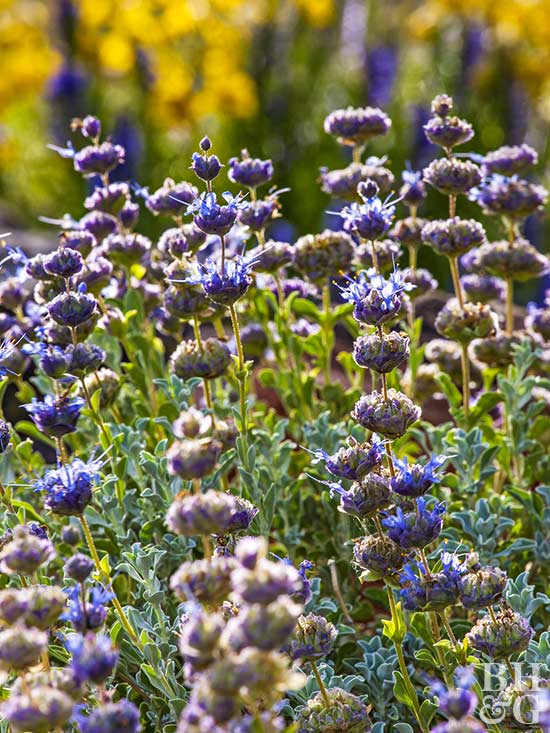 Salvia attracts bees honey bees and the wild, as well as many other pollinators. Attract life to a garden xeriscape is always interesting because it will give you that plus of naturalness that you need.