With this planter for indoors, you can decorate that area close that you won't be any furniture. And you can have your plants most dear to the eye in an environment full of style and glamour. It is a proposal, DIY very simple that can be done in a weekend. Would you like to?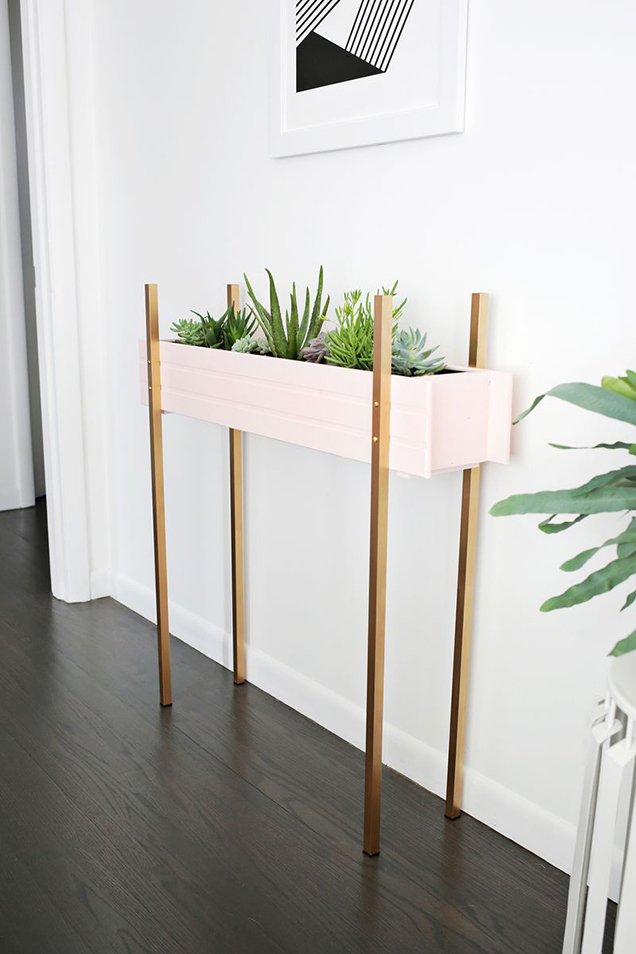 Since then the results are worth it and that feeling that you get when you do something beautiful with your own hands is priceless. We will therefore get down to work without further delay.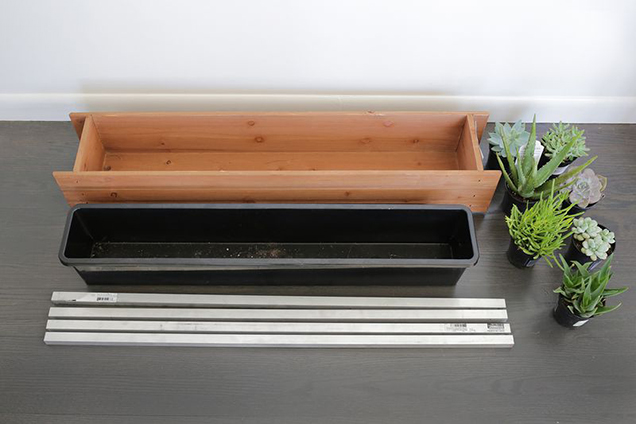 Materials:
1 slab of 90 cm
1 pot of the same size
4 aluminum tubing, square of 90 cm
paint the flower box (pink in this case)
gold paint for the legs
drill and drill bit for metal
wood screws
plugs and felt for the legs
4 sergeants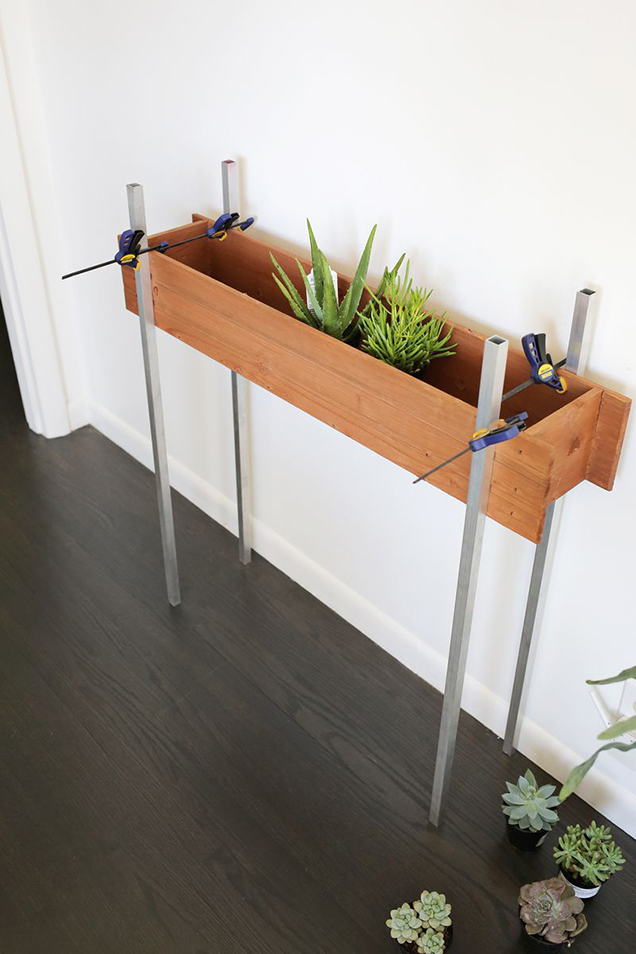 We started riding the gardener, as we see in the image, and fixing the aluminum tubes with the clamps. In this step, surely we will need someone to lend a hand even if a single person can do it will always be easier. You can go playing with the height of the legs until you find the one you like most. In this case left the tubes 25 cm at the top of the box.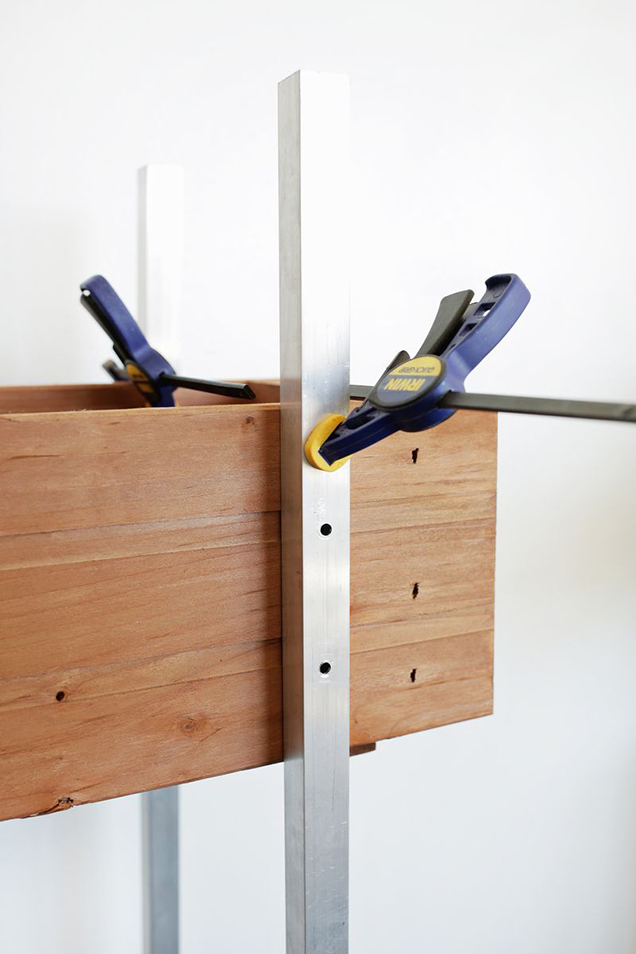 We mark some lines that we serve as a guide and the points where we will drill the tubes. Unmount it and proceed to make a couple of holes in each aluminum tube. After we reassemble the joint with the clamps.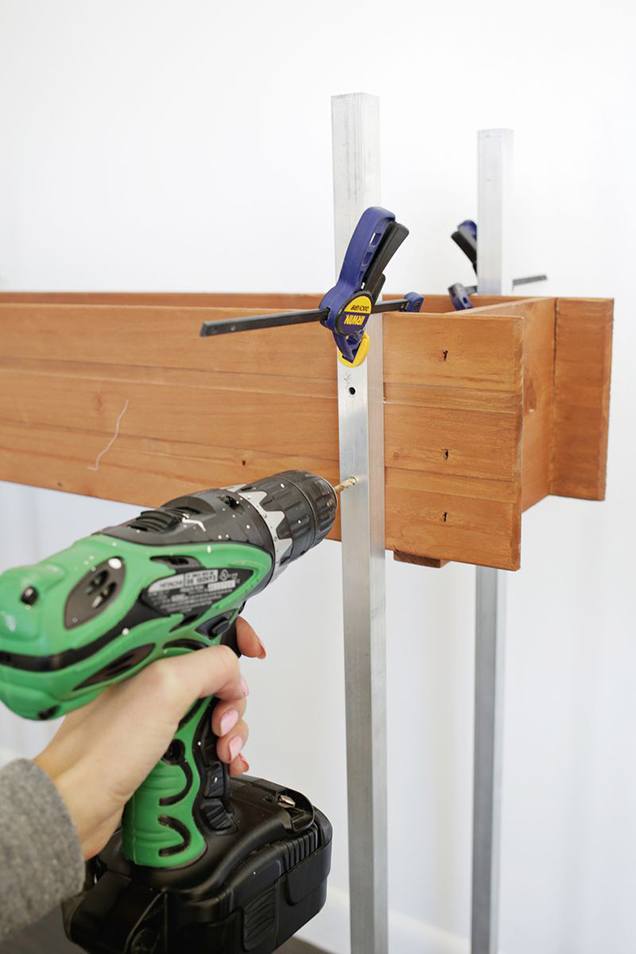 Now with the hole drilled a bit of wood through the holes of the tubes. If you don't have clamps you can do the same by placing the box on the floor and have someone hold the tube while you punch the punch card clock.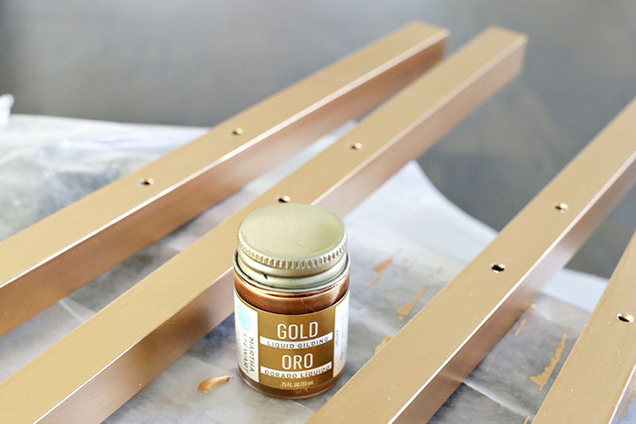 We went to the painting process. In this case we have painted the legs in a golden colour but you can choose the color you prefer. You can also use spray paint which will give a better finish. For the aluminum tubes will not damage the soil placed in its lower part, a few plastic plugs that are sold for this purpose and you can add felt to better protect the soil.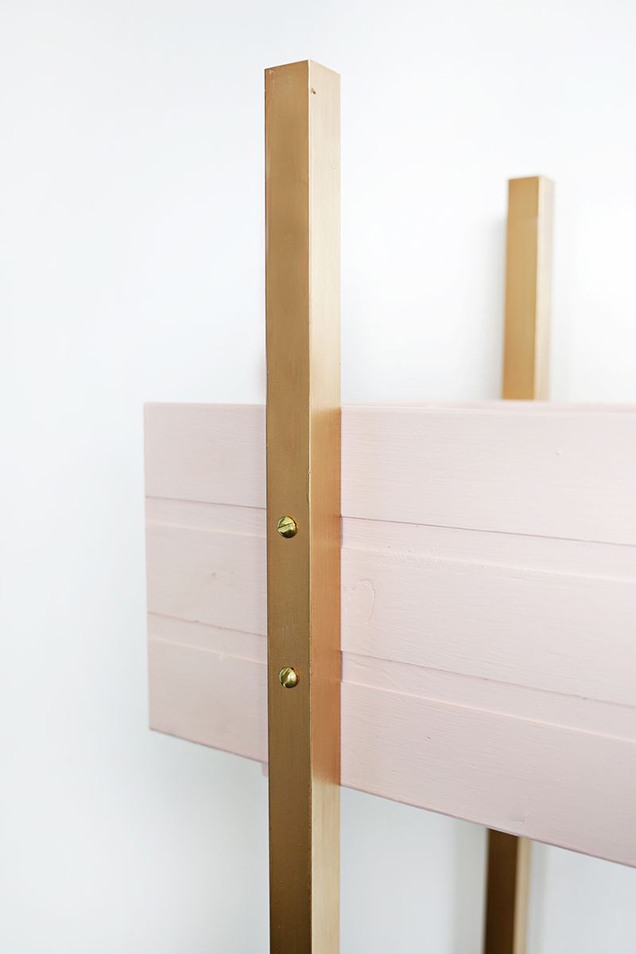 While drying, the legs can go painting the planter box in the color you like. This light pink is perfect with the legs brown. When all the paint has dried we will mount the legs in the box with the screws, in this case gold to match the legs.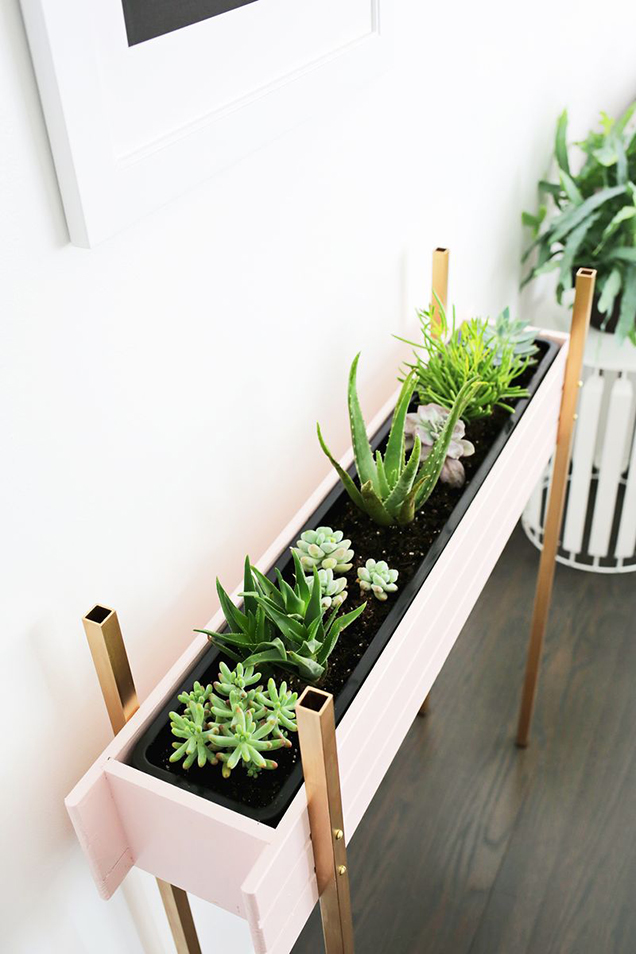 We leave the decorative part and fill the pot with new substrate and plant the plants that we want. Insert the pot in the box and ready.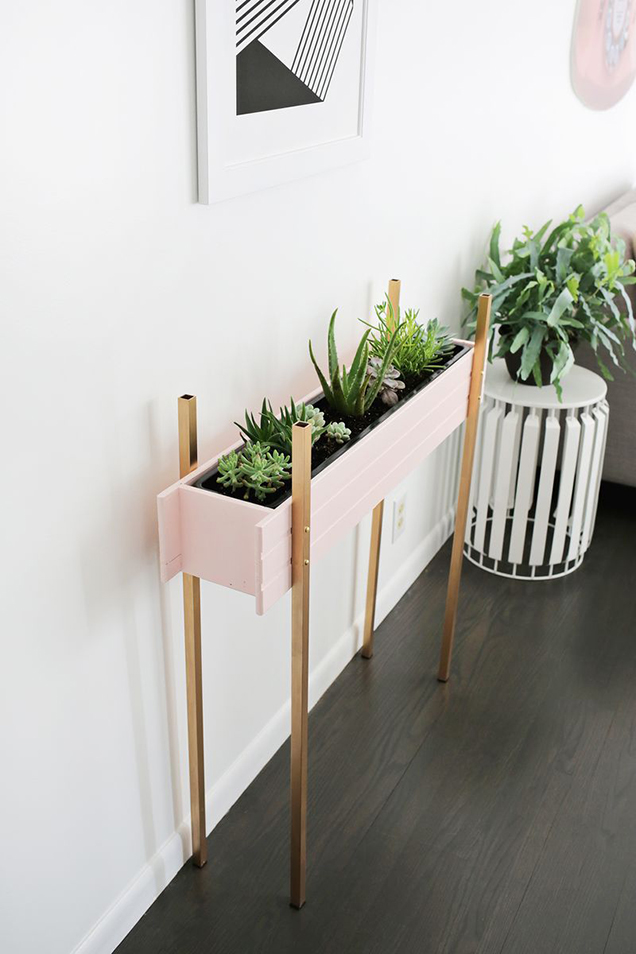 We have just installed our window box decorated in your site, clean up and collect the material. We already have our exfoliated hallway or corner a bit more vivid, and much more decorated.